RUMOR CONTROL: Gabrielle Union RESPONDS To Groupie's CHEATING RUMORS, Calls Her A "Batsh*t Crazy Loon"
​
Feb 19 | by _YBF
​ ​ ​ ​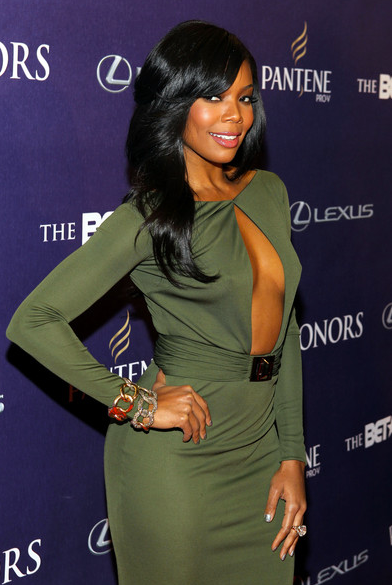 Gabrielle Union had a few choice words for the newest groupie who claims that she's sleeping with Dwyane Wade. See her response inside...
You may have heard that some "groupie" sent around a letter today claiming that she's sexing Gabrielle Union's man, Dwyane Wade. We received her letter as well and decided not to engage in that drama since more than a few factors from the letter didn't check out upon further investigation; however, Gabrielle Union did post her own response to the nonsense.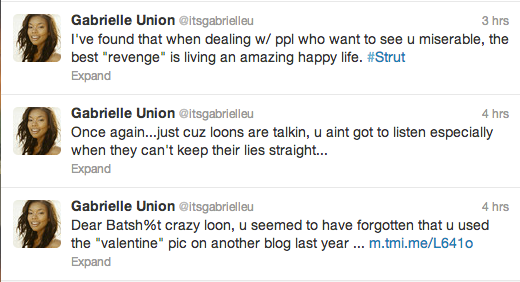 Gabby's "flying above" the haters like Kandi Burruss would say. And we'll all being watching her "Being Mary Jane" when it drops later this season.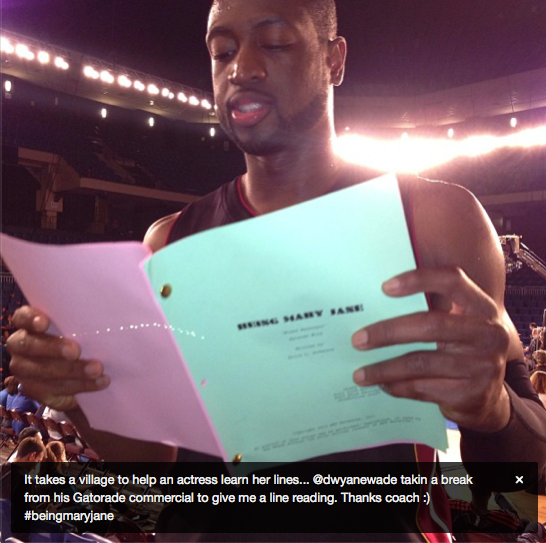 P.S. Gabby Instagrammed a pic of her boo helping her out with her lines today in between takes of his Gatorade commercial. Well isn't that sweet.
The Randomness:
1. Jay-Z and Justin Timberlake will be headlining the Wireless Festival in London, England July 12-13. Story.
​ ​
​ ​ ​