EXCLUSIVE: Makeup Guru Sam Fine Talks Revolutionizing BLACK Beauty & MAKING HISTORY
​
Feb 26 | by _YBF
​ ​ ​ ​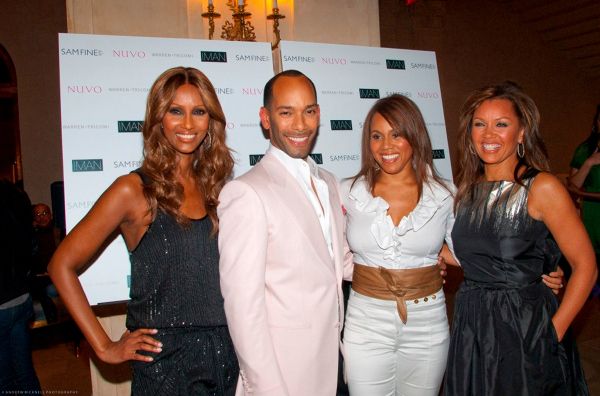 Everyday month is Black History Month here at TheYBF.com. But we're closing out the official Black History Month with a different perspective: a week of Blacks Making History. It's not always the celebs in the forefront. We're celebrating those YBFers who are making history right now in ways not always focused on.
When it comes to true artistry, Sam Fine is an individual who has revolutionized how the world views "Black" beauty. Come inside for our chit chat with the makeup guru who is changing the way we view what's beautiful...

Part of putting young, black and fabulous people on a pedestal is putting the spotlight on who's creating major strides on a MAJOR level.
So, TheYBF.com celebrates and acknowledges Sam Fine, a man who has literally touched the faces of the most famous Black women in contemporary history, and has changed the way we, and others, view "black" beauty.
For a long time in Hollywood, black beauty was often minimized and not catered to either in front of the camera, or behind it. While black models and actresses have now become the most emulated and beautiful faces that the masses look to, the person enhancing those beautiful faces is making history by being responsible for catering to those beauties.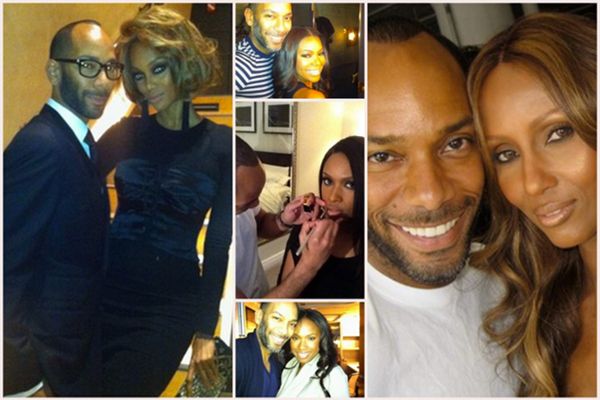 Think about any (and we mean ANY) Black woman in the past 25 years who has stepped into the international spotlight and she have been touched and enhanced by the artistry of Sam Fine. From Queen Latifah's first Cover Girl campaign to Brandy's "I Wanna Be Down" video to Mary J. Blige in "Real Love," Sam has had his hand on the pulse of Black beauty. He's created images and looks that have graced magazine covers, international campaigns, movie and TV sets and worldwide music videos.
Iconic women like Iman, Gabrielle Union, Naomi Campbell, Jennifer Hudson, Mo'Nique, Vanessa Williams, Tyra Banks, Patti LaBelle....they've all been "reFINEd".
Beginning as an illustrator at the Art Institute of Chicago, Mr. Fine made his foray into the cosmetics industry working at a local department store. "I started at a makeup counter and I don't think my family saw it as more than that….until I made it more than that."
Being the youngest of four children and the only boy, one might imagine that Sam's parents weren't excited about him moving to New York to become a freelance makeup artist. He tells us, "My dad is 81, and he couldn't imagine me being a freelancer, or an artist. He just wanted me to get a job with a consistent paycheck and benefits."
And since moving to New York to claim his place in history, Sam has released his book Fine Beauty, his DVD Fine: The Basics of Beauty, and became the first African-American spokesperson for Revlon and Covergirl cosmetics.
Now, as the Creative Director of Fashion Fair Cosmetics, Sam is one of the most notable voices in the cosmetics industry. Finding success for Sam, in an industry dominated by females was a challenge, but it has its upside.
"I like to think of myself as a businessman in the beauty industry. I have a more distinctive point of view because I'm not a woman. I'm not thinking about how I''m going to look in this color. I think about how Vanessa Williams is going to look in this color. I see this beautiful woman in front of me and I want to enhance her beautify. So I take myself out of the equation because I'm not a woman. I think that is an asset to many men who are in the beauty industry. They bring a very different point of view. There is something unique about having a man address your beauty."
He also told us about the importance of simply "being in the room."
"I am requested by many top celebrities. And that means that someone in our community is reaping the benefits of employment and another person is getting their foot in the door."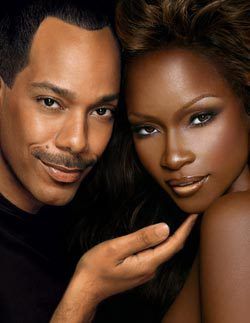 Sam added that when models like actress Vanessa Williams, Iman and Veronica Webb began their ascent into stardom, they payed it forward and recommend him for top jobs, and that's something he has continued to do in his own career for other makeup artists.
"Sometimes the door isn't as open to us...so when we have the chance to recommend someone...we should."
And his inspiration for making YBF women look their absolute best:
"For me, I want to look back and remember how wonderful a moment was. I don't want it to just be of that moment. It is important to pull from trends, but its important to be timeless."
We asked Sam about common makeup mistakes he saw and he had an interesting response. He told us, "Makeup is a personality. There are no rules. Who am I to tell someone how to look?"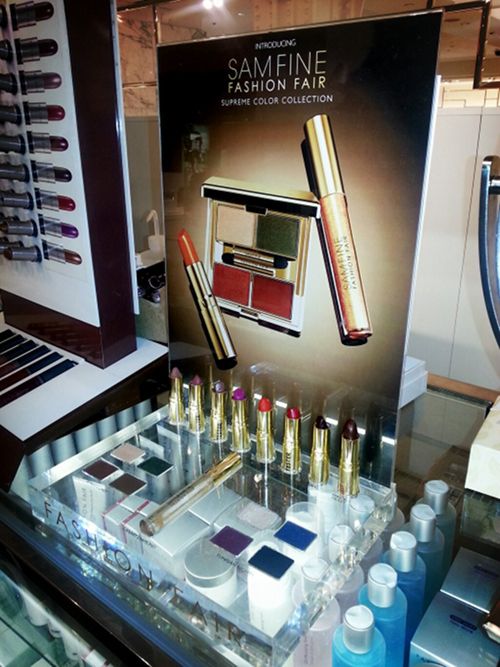 That's coming from the master of makeup. In honor of its 40th anniversary, Fashion Fair collaborated with Sam Fine on his first-ever collection so now his trend-setting, head-turning looks will be available to woman at home.
The Collection includes Eight Supreme Lip Color Shades ($22), Two Supreme Eye Color Quads ($38) and Supreme Shine Lip Gloss ($20).
Speaking about his new collaboration with Fashion Fair, Sam said,
"It's been such a privilege to work with Fashion Fair to create this inspired collection. As a pioneer in the cosmetics industry, Fashion Fair has truly changed the way we approach beauty. I'm excited for what the future holds for our collaboration."
And we at TheYBF.com are excited about the major effect Sam will have on the fabulousness of the YBFers in the future.
Follow Sam Fine on Twitter @SamFineBeauty and at SamFine.com.

Photos via Twitter/ButterflyDiary.com
​ ​
​ ​ ​