Ciara Kisses On Future & Twitter Beefs With Rihanna's Bestie Melissa + Trina Tags Along With Rumored Boo French Montana At Hot 97
​
Mar 05 | by Natasha
​ ​ ​ ​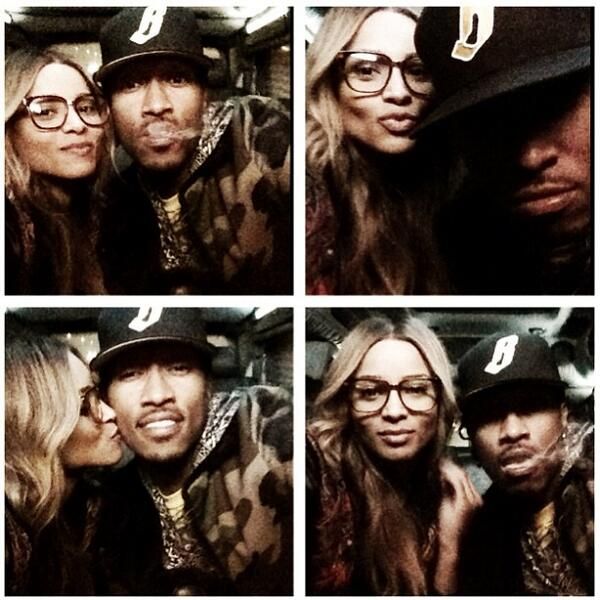 Another day, another Twitter beef. Ciara and her fans have been involved in some social media drama with Rihanna's best friend Melissa Forde. And posted a pic with her boo Future, who she called "her rockstar," to show she's over it.
Get the deets inside, plus French Montana and Trina acting like they're not a couple...
We all know pop princesses Rihanna and Ciara have had some rocky times and cattiness between the two of them. And today, it surfaced once again with Rihanna's best friend Melissa doing some Twitter dirty work.
Last night, Melissa tweeted a pic of herself and Rihanna and a friend looking at a phone, and she referenced Ciara's "Body Party" bathroom a cappella rendition: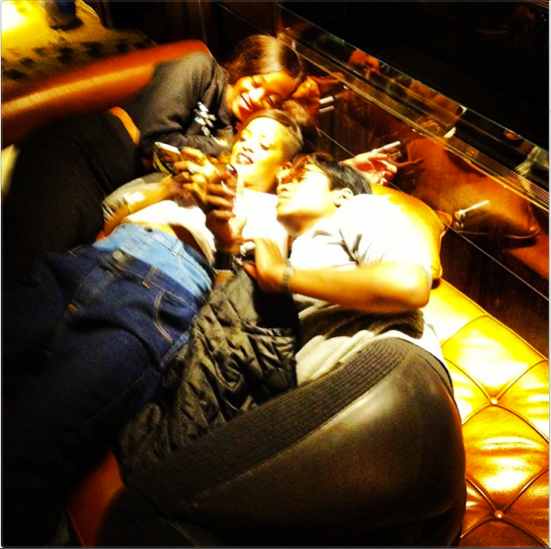 We're still unsure how this was "shade" being thrown, but Ciara's stans didn't take kindly to it and started going in. Ciara RT'd the comment and told her to grow up: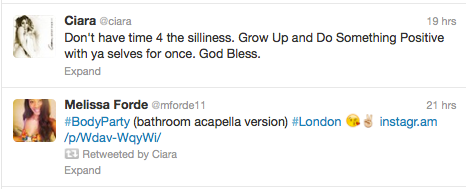 And today, the feud continued. After Melissa got dragged through the Twitter mud by Ci's fans for being a tag-a-long and for looking "hard faced", she responded with a snap at Ciara's "C-Squad" calling them small:
Ciara's biggest fan site had to clap back. And they said: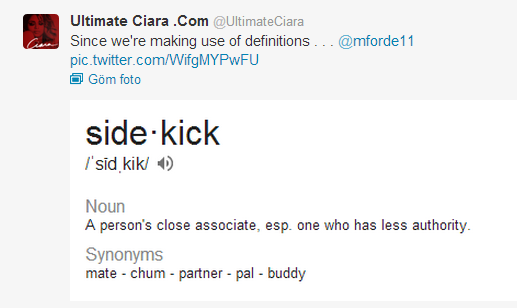 Teeeheee.
Even Future got in on the beef tweeting today, "Tell dem thirsty hoes fall back."
Oh the thirst of it all...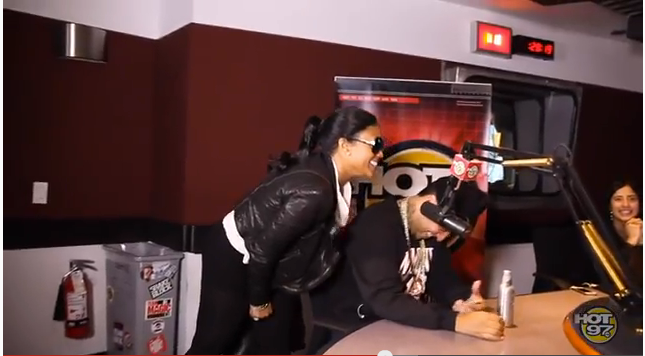 In other news, French Montana rolled to Angie Martinez's show on Hot 97. And randomly brought Trina along. Neither of them like to admit the rumors of them being a couple are true, but they are surely ALWAYS together.
French started acting awkward and shy about Trina while Angie asked him about Trina. Then Trina hopped on the mic to sing his praises about how great he is in the studio....esp. since he executive produced her new mixtape.
Check out the interview below:
​ ​
​ ​ ​