Former Destiny's Child Singer LaTavia Roberson Is PREGNANT...Gears Up For Reality Show, Tell-All Memoir & Her Baby To Share Beyonce's Birthday!
​
Mar 06 | by Natasha
​ ​ ​ ​
Original member of Destiny's Child, LaTavia Roberson, is three months pregnant! And her baby is due on her former group mate Beyonce's birthday.
Deets inside, plus how LaTavia's gearing up for the spotlight once again....
31-year-old LaTavia Roberson has been staying fab, living in Atlanta and doing local appearances here and there since receiving the axe from Destiny's Child years ago. But after all the drama, all of the original members (plus Michelle) are supportive and loving toward each other's careers. And LaTavia's baby, according to her reps, is ironically due on September 4th....which is also Beyonce's b-day.
So now that LaTavia is the second member of D-Child to have a baby, we're sure the girls are happy for her. And her upcoming reality show and even her tell-all.
According to the press release, LaTavia's child's father is a "well known Alanta producer". So this could be anyone. We do know that for years she dated Jagged Edge member Brandon Casey, but that ended several years ago.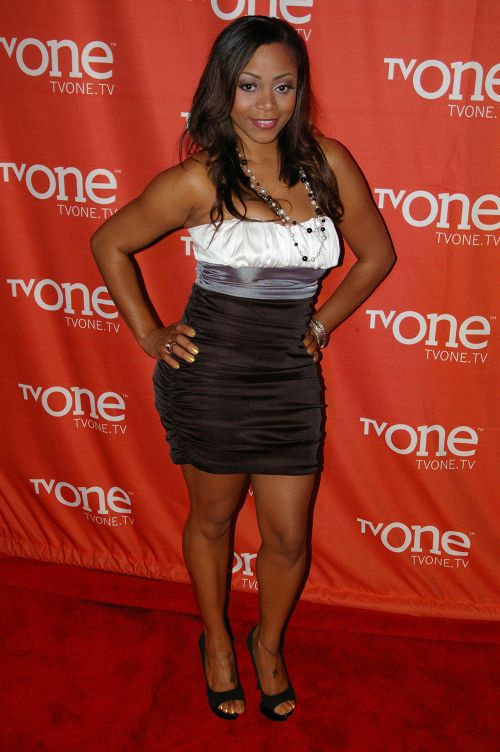 It was also revealed that LaTavia recently signed a production contract with hit reality television producer Carlos King since she's ready to open up about her past, pregnancy and plans for her future.
Executive Producer Carlos, who also did "RHOA", "Oprah's Season 25 Behind The Scenes," "Real Housewives of New Jersey," says, "I'm excited to work with LaTavia to effectively tell her story on television. This is her first time speaking out about her past. This woman has endured more than the public even realizes, and once they hear half of it, they will be in awe. She is a true survivor!"
And let's not forget about that tell-all memoir that's been rumored to be in the works for a while now. THAT is due out later this year. The press release states:
Production plans include developing a reality show documenting Latavia's pregnancy, the ups and downs of her relationship with her child's father and her past battle with molestation, alcoholism and jail time. Her struggles to distance herself from the negativity surrounding her untimely departure from Destiny's Child, still follow her, but LaTavia is determined to clear the air once and for all. Future plans also include returning to the studio to showcase her voice for the first time as a solo artist and the final release of her highly anticipated "tell all" memoir due later this year!
Sounds like Ms. Roberson is ready for that spotlight again. Our nosy selves will be reading and watching...
Pics via LaTavia's Twitter
​ ​
​ ​ ​