T.I., Toya Wright, Reginae Carter & More BLAST TMZ About "False Story"....Confirm Lil Wayne Is FINE
Mar 15 | by Natasha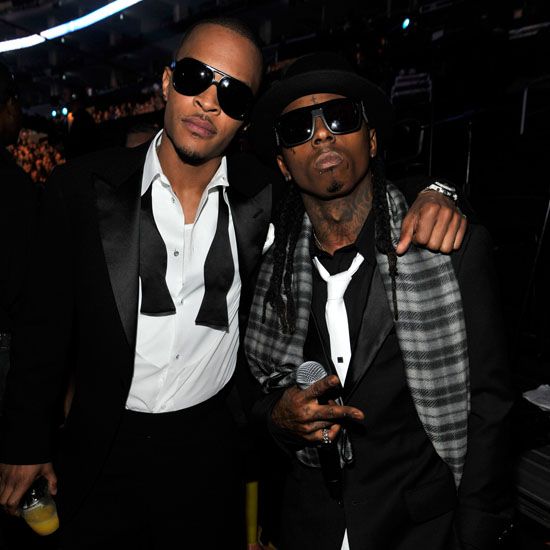 Lil Wayne's friends and fam are blasting TMZ's report after speaking directly to the YMCMB head honcho/crew. Find out why Toya Wright, T.I., Reginae Carter and more are calling B.S. on the site's story....
While TMZ reported Friday evening that Lil Wayne was in an induced coma and in critical condition, with family gathering around to say their goodbyes, Wayne's closest people are saying it's all B.S. And it's because they've spoken to Wayne himself or members of YMCMB. And if Wayne is speaking at all....he was also likely NOT in a coma just a few hours ago.
Wayne's publicist has already confirmed the "No Worries" rapper did have another seizure, but the rest of the story from TMZ--regarding being on life support and in a coma--is being deemed FALSE by the rapper's closest friends and fam.
T.I. tweeted: Just holla'd @my Lil bruh Tunechi...& he skraight! TMZ some fuck-niggaz for reporting that hoe-ass-shit!!! That man daughter is like mines. That shit surely got his mama hurtin,his kids hurtin,& he got true to da game patnas like me & Othas who ready to RIDE bout all da fuck shit. ... #nowthankitsagamenigga!!!
Wayne's daughter Reginae posted the above pic of herself smiling on Instagram saying:
Don't listen to The Lies , I swear there all lies TMZ you a fool
Her mother, Toya Wright, posted this message blasting the false reports: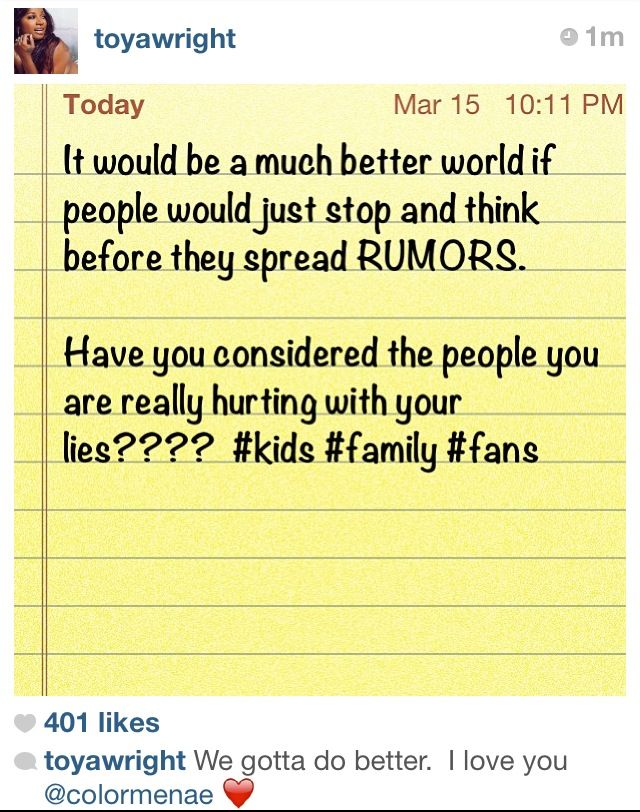 Roc Nation's Jay Sean tweeted:
I jus spoke to some of the ymcmb fam- they say Wayne's gettin better- dont pay too much attention to the media hype!
Mack Maine, one of Wayne's closest friends in Young Money who is at the hospital with him, continued his bashing of the site saying:
@TMZ it's certain shit you should not talk about or play with if u don't kno what u talking bout....don't deceive the fans or the people

@TMZ and definitely don't try to kill a man before his time....so from the bottom of my soul and on behalf of my fam......FUCK YOU
And Hot 97's Funkmaster Flex also says he spoke to Birdman, who re-confirms Weezy is awake and fine.
Still, TMZ is sticking by their story and nothing (aside from their removal of the "last rites" tweet and update) has been changed. To have two stories so far apart--yet from all credible sources--is pretty odd.
One explanation for the totally conflicting stories is that TMZ received info about Wayne being admitted today, and either exaggerated the story or was fed incorect details by "their source." Another explanation is that Young Money & friends are covering for the moment. But based off T.I. being ready to "Ride Out" on folks.....
Either way it goes, we're following this story throughout the night. And we're wishing Wayne a full and speedy recovery.