HE STRIKES AGAIN! Chad Ochocinco GOES IN On Evelyn Lozada.....On TWITTER
​
Mar 20 | by _YBF
​ ​ ​ ​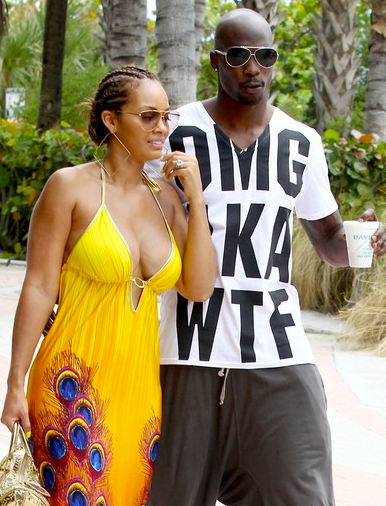 Chad Ochocinco struck Evelyn Lozada once again....but this time it was on Twitter. Find out what nasty secrets Chad spilled on the web inside...
Earlier today, Chad Ochocinco lashed out as his ex-wife Evelyn Lozada. But unlike the first time....this was a virtual smackdown. Ev's ex-husband used his Twitter timeline to throw a few jabs at Evelyn's publicist Danika Berry....and of course Evelyn was caught in the crossfire. In the tweets, Chad makes reference to Evelyn cheating on him with more than one person and insinuates that she might be sleeping with someone from the YMCMB crew to keep her money up.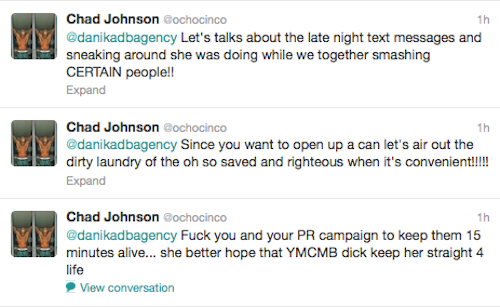 So far, Danika has not responded to Chad and we're not sure why he got so upset with her for doing PR for her client....it's her job. On Evelyn's side, she has not addressed Chad directly but she did tweet....
And on Instagram she posted.....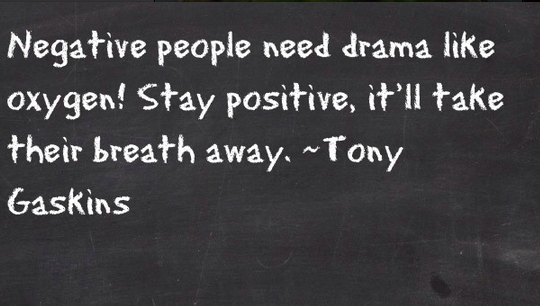 SMH....remember when he was so hard pressed to get her back?
EXTRAS:
1. Jeffrey Simon Hubbard has entered a not guilty plea in the death of Usher's stepson Kile Glover. Story.
​ ​
​ ​ ​