MOMMY AND ME: Brandy & Sy'rai Iman Smith SPOTTED At Disneyland
Apr 02 | by _YBF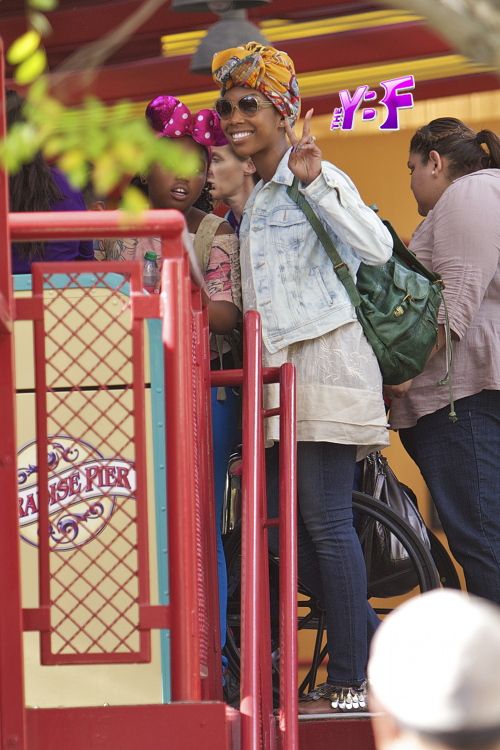 R&B starlet Brandy was spotted rocking a headwrap as she walked through Disneyland with her daughter Sy'rai Smith. See photos of the pair at the happiest place on Earth inside...
Tyler Perry's Temptation star Brandy was seen walking through the happiest place on Earth, Disneyland, with her daughter, Sy'rai Iman Smith yesterday. And the actress had millions of reasons to celebrate since her latest film opened at #3 at the box office and made $15M this weekend.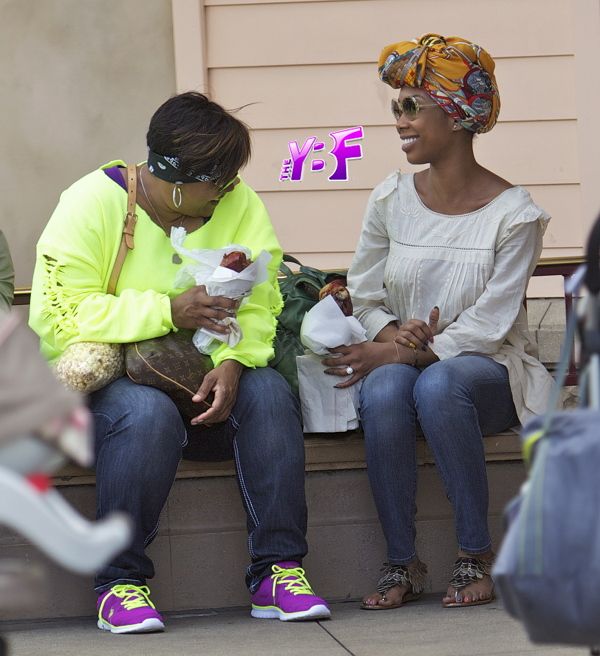 Later, Brandy, who also stars on BET's "The Game", was all smiles as she and a friend nibbled on sandwiches and took a break from walking around the amusement park.
Then, they all had a few thrills on the California Screamin' rollercoaster. Fun times!
EXTRAS:
Supermodel Heidi Klum proved that she was a Supermother yesterday as she reportedly rescued her oldest son Henry from a dangerous riptide on the Hawaiian island of Oahu. Two of Heidi's nannies also got into trouble but were saved and helped back to land. Story.
Photos via WENN.com