Beyonce's April 4th Mystery DATE Announcement, More British Vogue Pics, & Why She Calls Herself A 'Modern Feminist'
​
Apr 03 | by Natasha
​ ​ ​ ​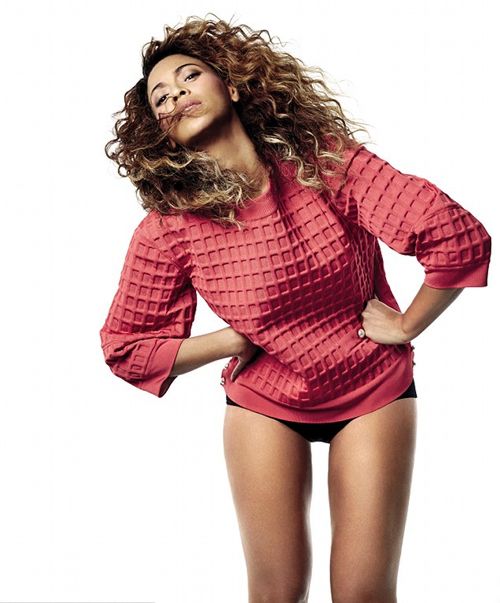 You've seen the sneak peek of her brand new British Vogue cover, now check out a few inside shots of Mrs. Carter Knowles...and why she says she's more confident than ever.
Plus, Beyonce releases a mini video announcing a mysterious 4/4/2013 date.....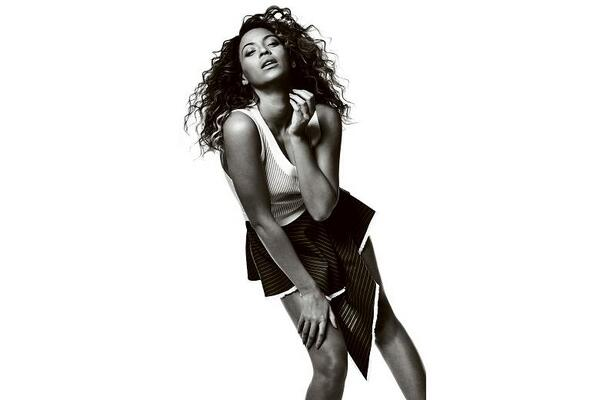 In new shots from her May 2013 British Vogue cover spread, Beyonce keeps it minimal and understated in her curls and natural makeup look. She's rocking plush comfy sweaters, tanks, casually sexy skirts and striped crop tops with a touch of glam for her spread.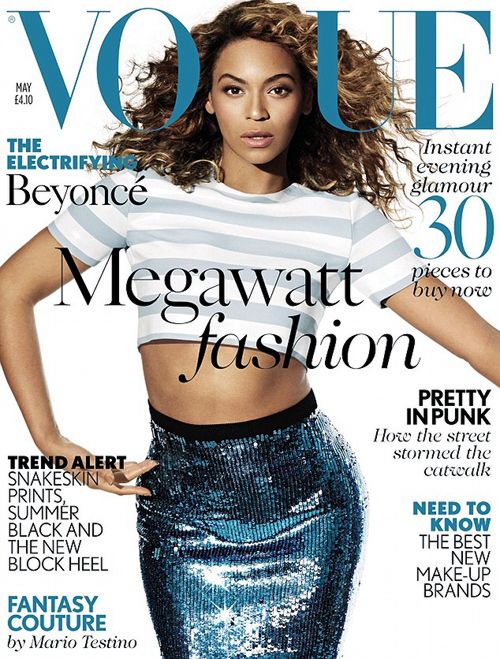 And in her second Vogue cover of 2013, Blue's mom is talking about her role in feminism, and her newfound confidence thanks to becoming a mom.
On if she considers herself a feminist: "That word can be very extreme...But I guess I am a modern-day feminist. I do believe in equality. Why do you have to choose what type of woman you are? Why do you have to label yourself anything? I'm just a woman and I love being a woman...'I do believe in equality and that we have a way to go and it's something that's pushed aside and something that we have been conditioned to accept. But I'm happily married. I love my husband."
On her newfound confidence: "I feel like Mrs Carter is who I am, but more bold and more fearless than I've ever been. It comes from knowing my purpose and really meeting myself once I saw my child. I was like, "OK, this is what you were born to do." The purpose of my body became completely different."
On whether she's supportive of daughter Blue Ivy becoming an entertainer: "I definitely want my daughter to have goals and drive and passion - it has to be a balance."

The issue hits stands Monday, May 8th.
This morning, Beyonce posted a 6 second video of herself looking photo shoot or video fresh in a sexy & edgy look walking toward the camera, and announcing a 4/4/13 date.
No details on what's going down on that date, other than her 5 year wedding anniversary with Jay-Z, but Mrs. C says #BeyHereNow. A Pepsi commercial? A new single? A new album? A new announcement? Who the hell knows. But it's likely something big since she's using her favorite number....
​ ​
​ ​ ​