DUMPED! Reebok DROPS Rick Ross From Its ROSTER!
​
Apr 11 | by _YBF
​ ​ ​ ​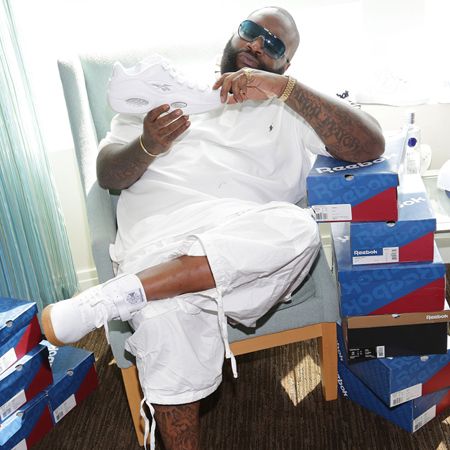 After weeks of mounting criticism and protests, Reebok has dumped rapper Rick Ross from its roster following controversial lyrics the rapper touted about rape. Read their statement inside...
Shoe-giant Reebok has taken note of the negative publicity it's received since Rick Ross released his controversial "U.O.E.N.O." song, and dropped the rapper's endorsement deal.
In a statement to TMZ, Reebok said,
"Reebok holds our partners to a high standard, and we expect them to live up to the values of our brand. Unfortunately, Rick Ross has failed to do so.

While we do not believe that Rick Ross condones sexual assault, we are very disappointed he has yet to display an understanding of the seriousness of this issue or an appropriate level of remorse."
It will be interesting to watch how Rick responds to being dropped from the brand since he's already offered two half-assed apologies showing he has no clear concept of women's rights, civil rights or just what it means to not be an a**hole. So we couldn't agree more with Reebok's statement.

We suspect he'll act like a typical cocky rapper and throw jabs at Reebok on his next mixtape and claim that the women's groups, rape survivors and other critics are simply "haters."
But all jokes aside, we hope Rick Ross uses this as a wake up call and educates himself about the rape culture, and uses his huge platform to simply do better.
​ ​
​ ​ ​