LEGENDARY: Tracee Ellis Ross, Diana Ross, Stevie Wonder & MORE CELEBRATE "'Motown: The Musical'"
Apr 15 | by _YBF
The biggest stars in music history came out to celebrate Berry Gordy's journey from Detroit to Broadway when 'Motown: The Musical' hit the stage last night. See Tracee Ellis Ross, Diana Ross, Stevie Wonder, Smokey Robinson and other MOTOWN Legends walk the red carpet inside....
Before Diddy, Jay-Z, Baby, Master P, Jermaine Dupri or any other hit-making record label owner you can name check....there was Berry Gordy. And last night, Mr. Gordy watched his life come full circle as the story of him turning Detroit aka The Motor City into "Motown" made its debut on Broadway at the Lunt-Fontanne Theatre in NYC.
"Motown: The Musical" is about the history and love-story style legacy of Motown AND the musical acts it turned into international superstars. Though reviews about the musical have been mixed, there's no denying the contribution of Motown and acts like The Supremes, The Four Tops, The Temptations and others and beyond. So it's best you go see it for yourself!
On the red carpet.....
Fashion hottie Tracee Ellis Ross came out to support both Berry and her mom. And she looked amazing...even though we're trying to figure out that bra(less) situation up top...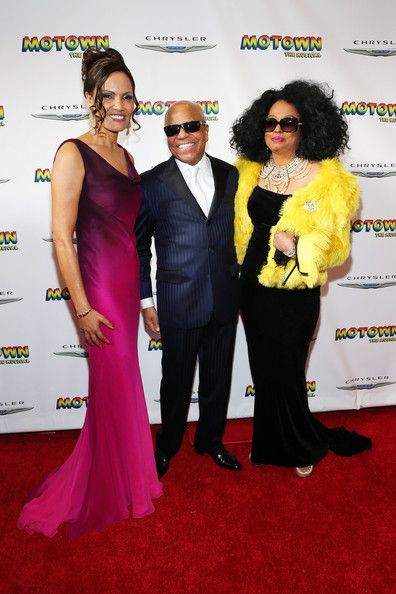 Berry Gordy proudly posed on the red carpet with his former muse Diana Ross (who's also the mother of his daughter Rhonda Ross) and his new muse and arm candy Eskedar Gobeze.
Diana, whom most folks would call was Motown's First Lady, also posed with Berry and Stefan Kendal Gordy (Berry's son and a part of LMFAO) and Jada Grace (one of Stefan's new artists).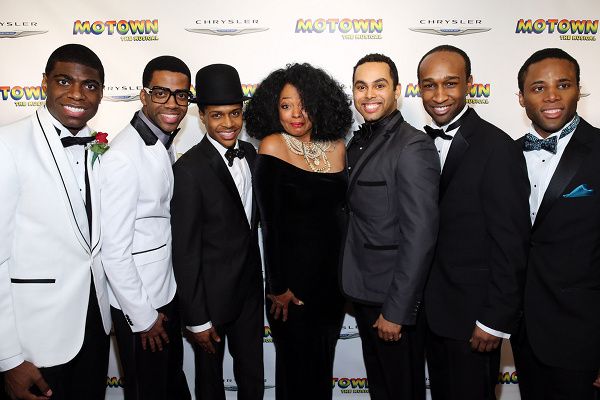 Then Miss Ross posed with cast members from the musical.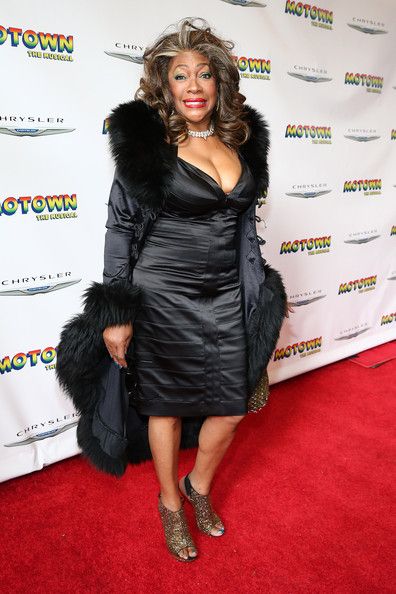 Mary Wilson (who was one of the original members of The Supremes) posed on the red carpet.
Motown Legend Gladys Knight, who's a judge on "Apollo Live", looked amazing in her black and silver suit.
Motown Legend Smokey Robinson (who wrote many of Motown's biggest records) posed with wife Frances Gladney.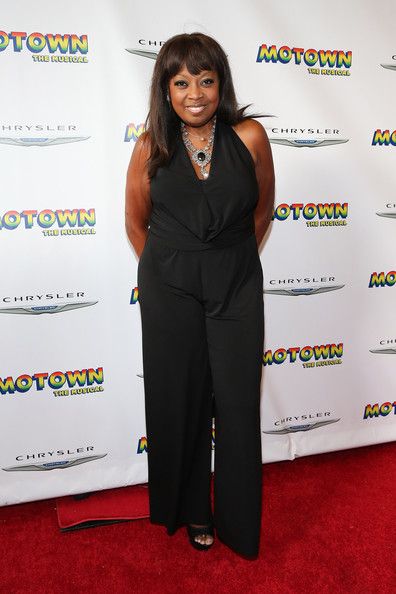 TV personality and author Star Jones was there.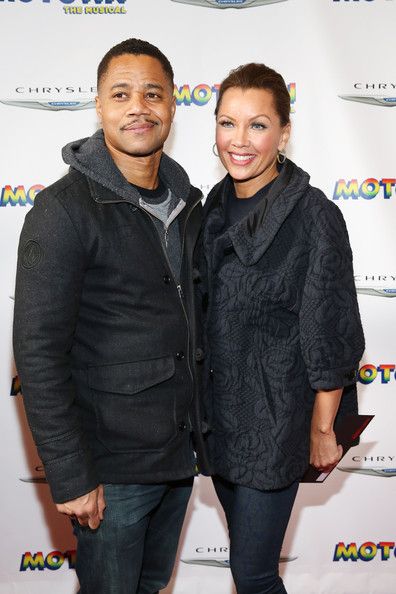 Cuba Gooding Jr. and Vanessa Williams, took time off from their own Broadway play, The Trip To Bountiful, to walk the red carpet.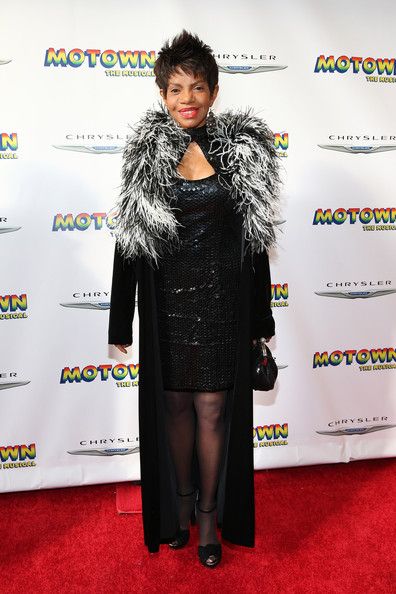 Tony Award winner, Melba Moore, a Broadway Legend in her own right, paid tribute to Berry.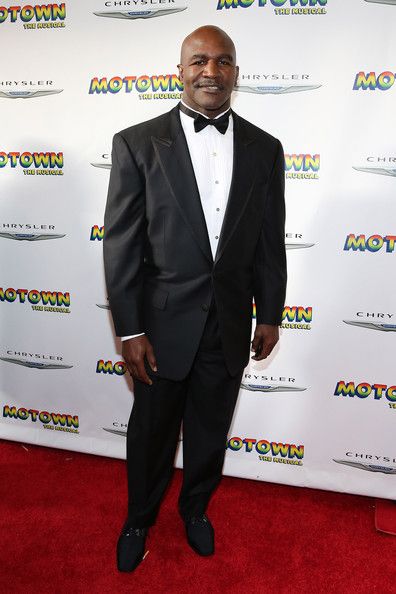 Boxing's knockout legend, Evander Holyfield, paid tribute to a fellow legendary man.
Berry hugged Smokey, who has been dubbed The "King Of Motown" at the premiere.
"TODAY" show anchors Hoda Kotb and Kathie Lee posed together.....without their wine glasses.
Rhonda Ross Kendrick (the daughter of Berry and Diana) posed with her husband Rodney.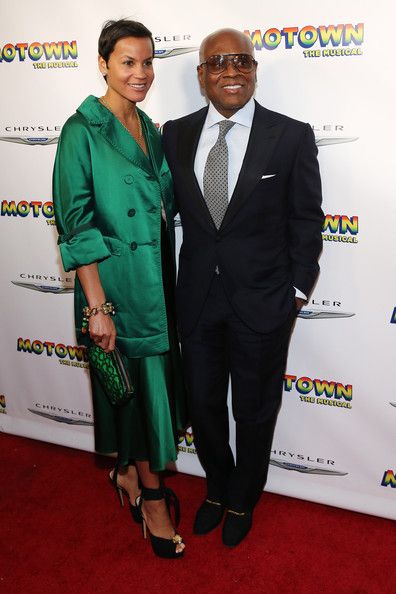 LA Reid posed with wife Erica.
Jesse Jackson Jr. posed with son Yusef Dubois Jackson.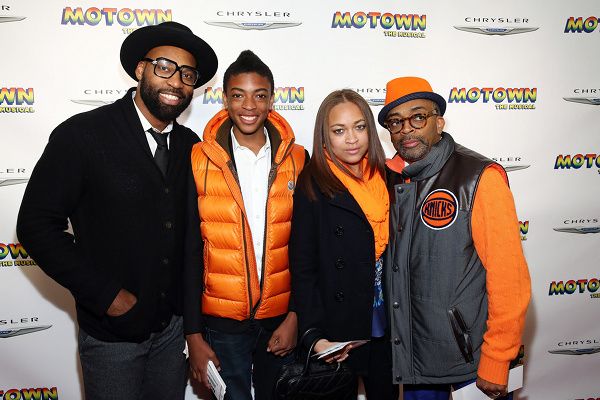 Spike Lee posed with his kids Stachel and Jackson.
And inside....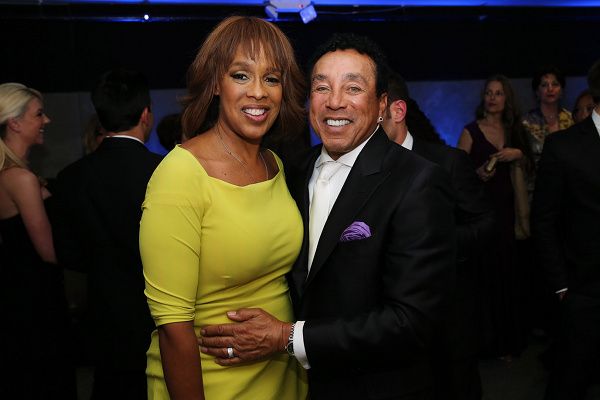 Smokey posed with "The Early Show" anchor Gayle King.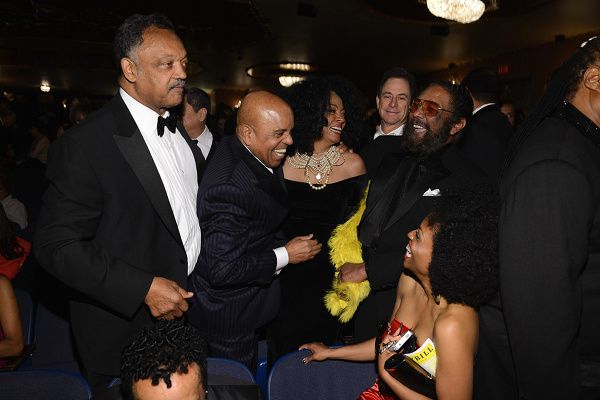 And the photographers caught Jesse, Berry, Diana and Rhonda sharing a laugh.
Stevie Wonder took the stage for the cast's final bow where he posed alongside Berry, Smokey, Diana and the others. A legendary night indeed.
Photos via Getty