Nicki Minaj Says She THOUGHT Mariah Carey Was Her Friend, Doesn't Regret Doing "American Idol" (E! Interview) + Porsha Stewart LANDS Role On "The Rickey Smiley Show."
​
May 10 | by _YBF
​ ​ ​ ​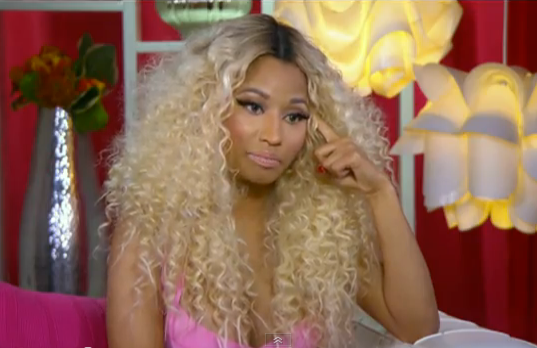 Nicki Minaj sat down with Ryan Seacrest to talk about her uncomfortable relationship with Mariah Carey and rumors about her departure from "American Idol." See what she said inside and get the deets on Porsha Stewart's new acting gig.....
TV viewers may not know the final three contestants on "American Idol", but they sure know about the drama at the judges' table between Mariah Carey and Nicki Minaj. During a chat with "AI" host Ryan Seacrest for E! News last night, Nicki talked about her famous feud with Mimi and answered if she would be returning next year.
In discussing her "feud" with "Beautiful" singer Mariah, Nicki said they started out as friends...or so she thought. She soon realized that Mariah was, as hse claims, insecure and threatened by her shine.
"Imagine someone that you loved your whole life...imagine you meeting them and then all of a sudden feeling like you did something horrible to them but you just don't know what you did," she told Seacrest. "That's what my relationship with Mariah is, and that's what it's been from the beginning. I just really thought that we were friends, but...that's the other thing I learned that this industry is so fake. You walk away thinking people are your friends and they're not. It's a couple nice hi and byes and then really, you better not step on nobody's toes. And God forbid you get a little shine. And God forbid you're maybe witty or quick on your toes or make someone laugh. Then maybe you're making another person feel insecure. And you shouldn't have to dim your light to let another person shine."
And when asked if she planned to return next year, Nicki didn't give a straight answer but offered up a "sales pitch" about how much she loved the show.
"That's a million-dollar question," she laughs. "I have to say this all the time, but I want people to know it's genuinely from my heart. I love the people on Idol. I genuinely do. If I had to do this all over again, I would have done Idol. Because it's fun, it's laughs. It's kind of sad that what people read all the time is only when something is negative. But they don't realize that we built a family. I feel happy here and I have to thank them for giving me this chance. They could have picked anyone in the world. And they picked me. So that's all I'll say about that."
Watch the interview here:
In other television castings.....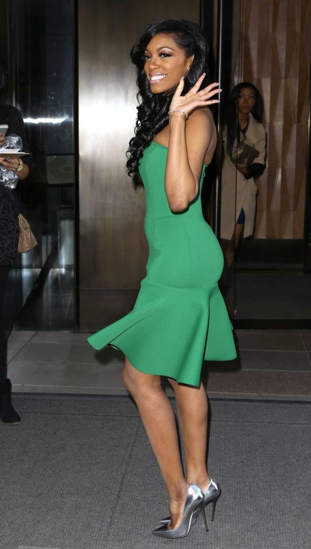 Porsha Stewart has landed an acting gig on "The Rickey Smiley Show." It's time for chick to make her own money since her divorce is pending, so she's going the Hollywood route. The "RHOA" star tweeted from the set,
"I've arrived! So excited on the set of my first TV acting role! Thanks guys my trailer is amazing! Reading the script. This is going to be so fun!"
Porsha didn't reveal what role she would be playing or if this is a one-shot cameo, but we think her personality will mesh well with Ricky's comedy. And during a hilarious appearance on Rickey's radio show, she refuted rumors that her divorce was fake and jokingly declined an "application" from Rickey...
Watch the jokes below....
​ ​
​ ​ ​