YBF'S MOTHER'S DAY EXCLUSIVE: "R&B Divas" Star KeKe Wyatt's Open Letter About The Joys...AND REALNESS...Of Having 6 Kids!
​
May 12 | by Natasha
​ ​ ​ ​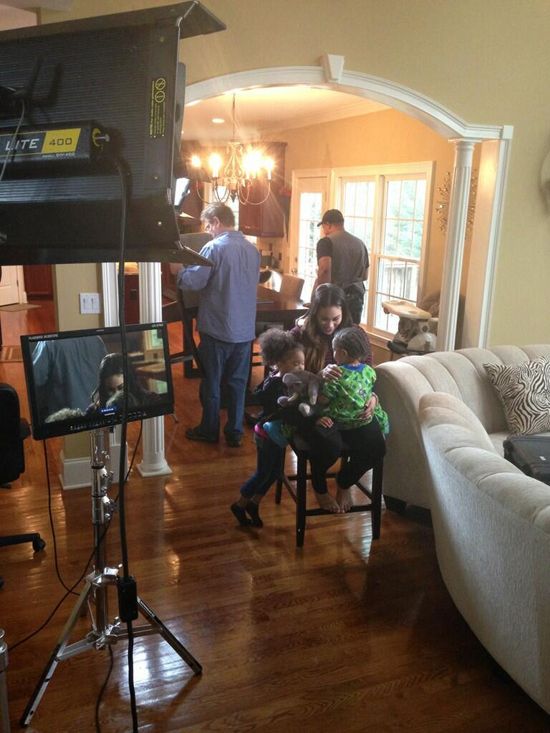 KeKe Wyatt has made a fab comeback on the music scene, thanks to starring on the hit TV One show "R&B Divas" and keeping those talented pipes in tip-top condition. She can still sing circles around most chicks in the business, even after mothering 6 kids and being a wife to her husbandger.
And for Mother's Day, KeKe tells us how amazing motherhood is even with a basketball team of kids, and how even the most annoying times lead to the most love....
In an open letter exclusively written for TheYBF.com, the fabulous KeKe Wyatt is dishing the real deal about juggling a load of sweet kiddies, an R&B career, and all that's good and bad in between. The 31-year-old, who made everyone take notice in 2000 with her collabo with Avant, "My First Love" (that she recorded when she was just 15!), birthed 5 of her kids and is also stepmom to her husband Michael's kiddie from a previous relationship.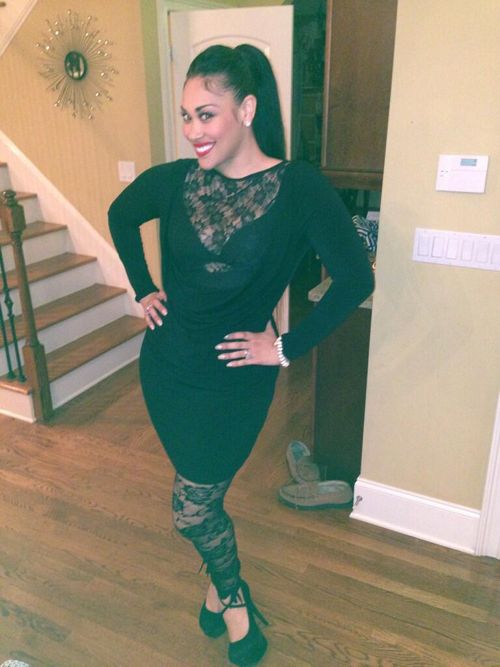 KeKe may have caused a bit of controversy with her stuck-at-the-hip style relationship with her hubby of three years during season 1 of "R&B Divas" (shown above during recent filming), but her mommyhood skills are nothing short of admirable. The National Coalition Against Domestic Violence spokeswoman opens up candidly about the joys and realness of motherhood in her open letter below:
I thank God every day for blessing me with the greatest gift of all, my children. Anyone who really knows Keke Wyatt will tell you the one thing that I do not play about are my children honey. Most of you only know me as an artist or from R&B Divas ATL, but before any of that; I am "mommy" first. I come from a history of large families. My mother has 8 brothers and sisters and my father had 4 sisters; who in the world would ever think that I would have 6 of my own, Lord Jesus. Bean 13, Poopy 11, Makayla 9, Mimmi 4, Ke'mar 2, and Wyatt who will be 1 this month all have brought unspeakable joy to my life. Please don't get it twisted I only have 2 baby daddies of whom I was and am married to now…BOOM! I know y'all thinking, "Dang Brady Bunch; no ma'am more like Wyatt-Ford Bunch."…. lol

Sometimes I find it hard to put into words just how I feel about my children. No Shade but sometimes my kids do get on my nerves but they are my hun buns and they are the center of my life. As a mother, every holiday is a proud moment because I get to see the smiles on their faces. There are times I do feel a little guilt because my profession requires me to be on the road so much and miss quality time with my family. Thankfully my children know that mommy is always available to them even when I am not near them. Thank God for technology, because it allows me to stay in constant communication whether by skype, tango, or by phone. Once I return home I devote all of my time and energy to them. I truly thank God for my gift and the blessings that it has afforded me. Knowing and working in an industry that can be cruel and judgmental, my children provide just the amount of peace I need when times get really rough. Honey, I don't know what I would do without my babies, every last one of them. I am honored to be able to wake up every day and hear my teeny weenys say, "Mommy"… OkaaaaaY!!!!

-KeKe Wyatt
Check out more pics of KeKe rocking her reality show work and her mommy work below: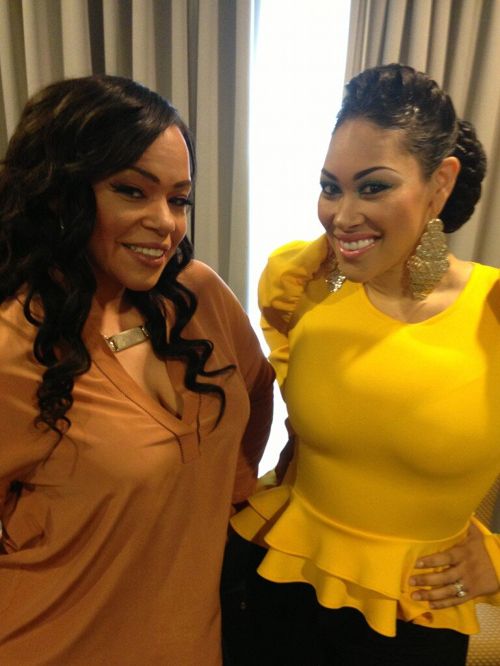 With co-star Faith Evans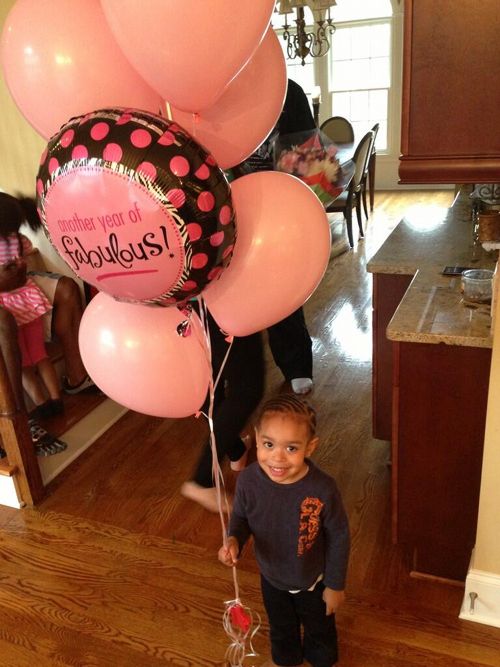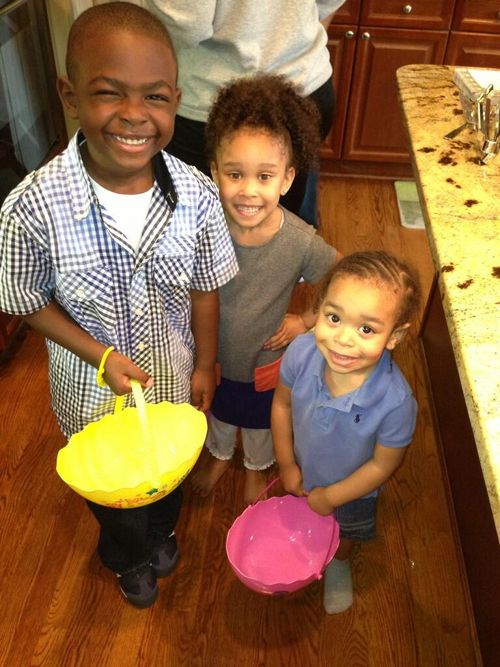 Her kiddies with co-star Syleena Johnson's son (far left)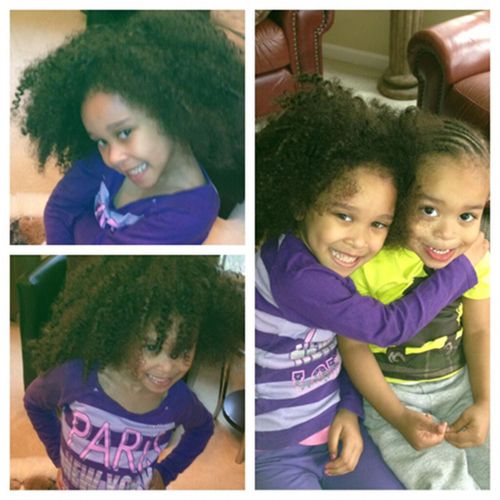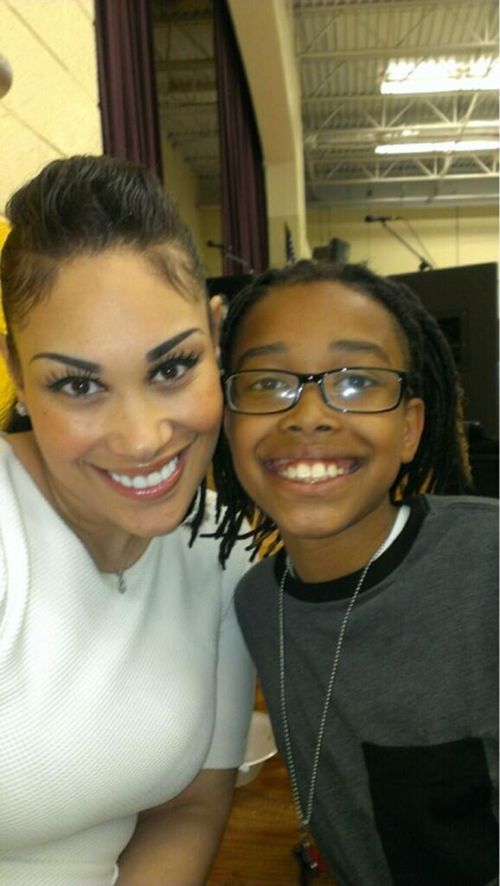 Sweet!
Happy Mother's Day all!
Photos: KeKe Wyatt
​ ​
​ ​ ​