IN CASE YOU MISSED IT: Ciara's Official "Body Party" Remix Ft. Future & B.o.B. + BTS Footage From The Sexy "Body Party" Video
​
May 16 | by Natasha
​ ​ ​ ​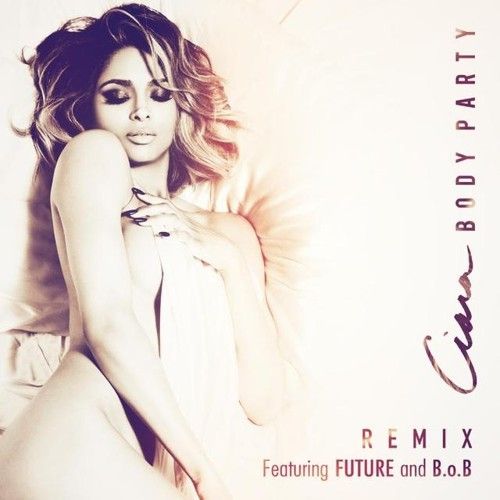 Ciara is still steaming up the universe with her "Body Party". And now, she's given her fans the official remix. In case you missed it, check it inside featuring her man Future and rapper B.o.B., plus the sexy BTS footage from the making of the video....
For her Mike.WillMade.It-produced track "Body Party," CiCi brought in her boo Future to lay down an intro for the remix where it seems they're letting us in on their bedroom talk & bedroom behavior. Rapper B.o.B. also adds a verse toward the end on the remix, which is sped up from the original version and sounds closer to the sampled Ghosttown DJ's "My Boo" beat.
Check it out above.
BONUS:
You've already seen the "Body Party" lingerie & house party filled video. Now, Ciara's giving her fans a look inside how the video was shot and some behind the scenes footage. She had input on everything from the hair and makeup styling, her wardrobe, to the choreography.
Check it. Ciara's self-titled new album will be available July 9th.
​ ​
​ ​ ​