VIDEO FAB: TGT's "Sex Never Felt Better" + The Dream's "IV Play" Vid
May 16 | by Natasha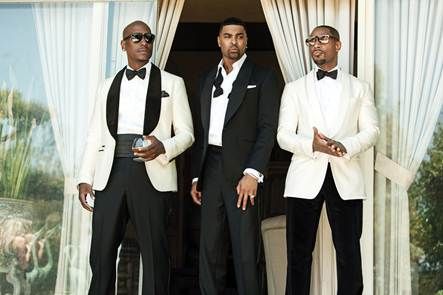 TGT is on the scene with their new video. Yep, they're really making this group thing happen. Check out Tank, Ginuwine & Tyrese show the ladies why "Sex Never Felt Better" inside, plus The Dream delivers his sexy "IV Play" video...
TGT is readying a summer tour and a new album where the fellas are bringing back old school R&B, one lip lick and tuxedo at a time.
Their brand new "Sex Never Felt Better" video, directed by Matt Alonzo, is the first single from TGT's forthcoming album, 3 KINGS, slated for release July 23rd. And the visuals are throwback to the R&B we're used to.
The trio kicks off their tour June 26th in Oakland. You feelin' this?
Meanwhile, the fellas hit up Hot 97's morning show today and revealed how they're going to split up all that groupie love on the road:
Tank said he's extremely picky and analyzes women down to their cuticles, so there's not someone for him in every city. Ginuwine remained quiet since he's been married to Sole for years.
The Dream also dropped his brand new video for his album title track "IV Play." Check it below:
Dream does his flossy usual of hopping out of a helicopter with scantilly clad lady while big booty chicks get their dance on. The X-directed video is his most recent offering for his upcoming IV Play album.
And just like with previous albums, he's got subtle odes to R.Kelly and the R&B genre all over this LP. It drops May 28th.