Rocsi Diaz Explains Why She FAINTED On The Billboard Music Awards Red Carpet!
May 20 | by Natasha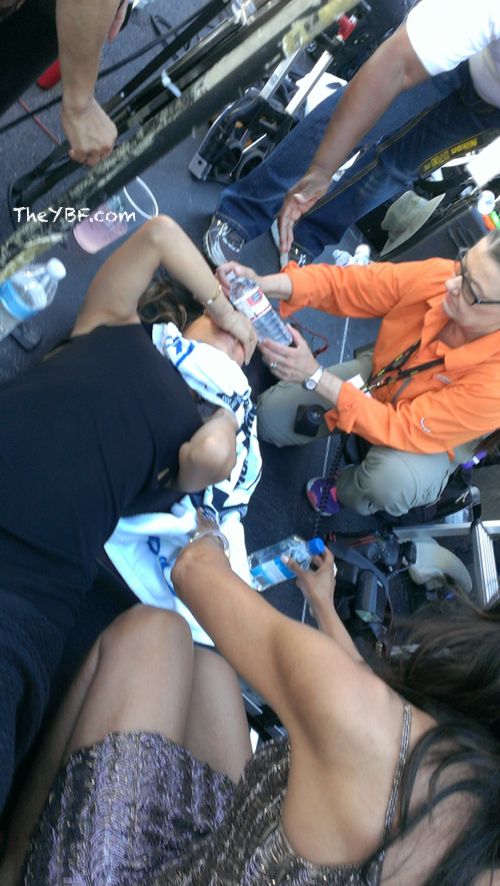 She's back at work today, but at yesterday's 2013 Billboard Music Awards, Rocsi Diaz fainted on the red carpet! We talked to Rocsi about exactly what went down and how she's doing now...
"ET" correspondent Rocsi Diaz was at work yesterday on the red carpet of the Billboard Awards in Vegas. And in the middle of doing a celeb interview with Miley Cyrus, chaos suddenly went down. Literally.
Rocsi fainted and was laid out on the carpet. We're told EMT was called over to the scene to help her out, and tv correspondent Shaun Robinson (seen above in gold dress) also rushed to her side.
And it seems like the petite chick simply had a lot on her plate in the humid weather during a busy day.
Rocsi exclusively tells TheYBF.com:
"I'm really thankful for everyone that dropped everything to help me yesterday. Shaun Robinson actually left her position on the carpet to run to my side, thanks for being there, girl! I also apologize for cutting Miley's interview short, she must have been so confused, but I didn't want to faint on her!"
Rocsi's publicist also said in a statement today:
"It was a scary, humbling and embarrassing moment and an important wake up call to take better care of myself while on the road"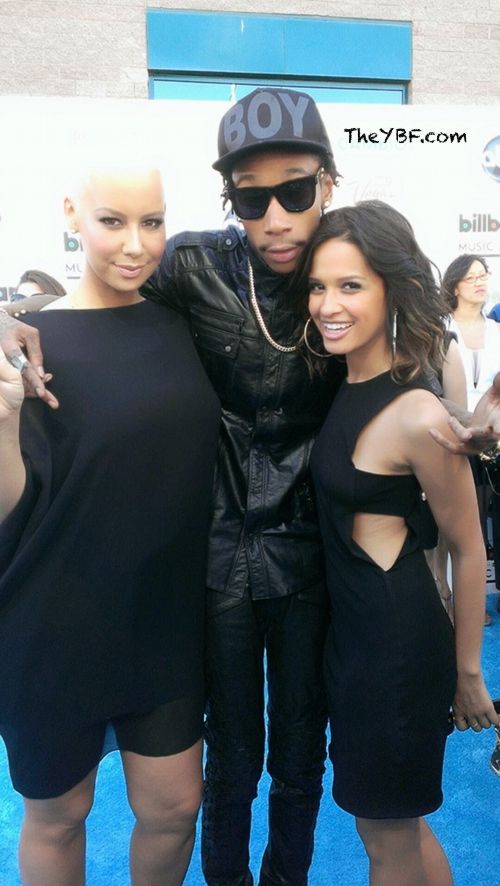 We're told Rocsi was set on getting back up to finish out the interviews, and that she did. She kept screaming "I need to interview my girl J.Lo!" Too bad Jenny Lopez skipped out on all interviews. But she handled Wiz & Amber's interview before the fainting spell and also several celebs afterwards. She's a trooper.
Glad you're better Rocsi!
Photos: Rocsi Diaz