FASHION LOVER: Rihanna Takes Over The BALMAIN Offices
​
Jun 09 | by Natasha
​ ​ ​ ​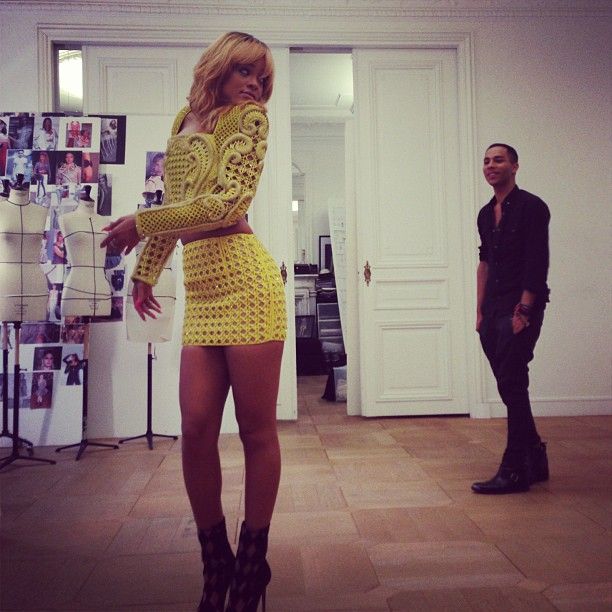 Fashion heads...Rihanna is taking you inside the Balmain offices to flaunt her badness in one of a kind Balmain designs. Check out all the pics inside...
Leave it to Rih Rih to take the fashion world by storm while chillin' in Paris in between her Diamonds World Tour shows. After parlaying with designer Azzedine Alaia himself, she headed over to Balmain. Since she's rocking plenty of Balmian fashion for her tour wardrobe, she just gave fans a peek into what went down when she visited the fashion house's offices. And the looks she modeled are drool worthy.
About this sparkling yellow mini skirt and jacket, "fashion heaux" (as she called herself) Rih said:
It's like wearing a Mona Lisa trust me! This shit is art, like you don't even wanna touch it!!! #Balmain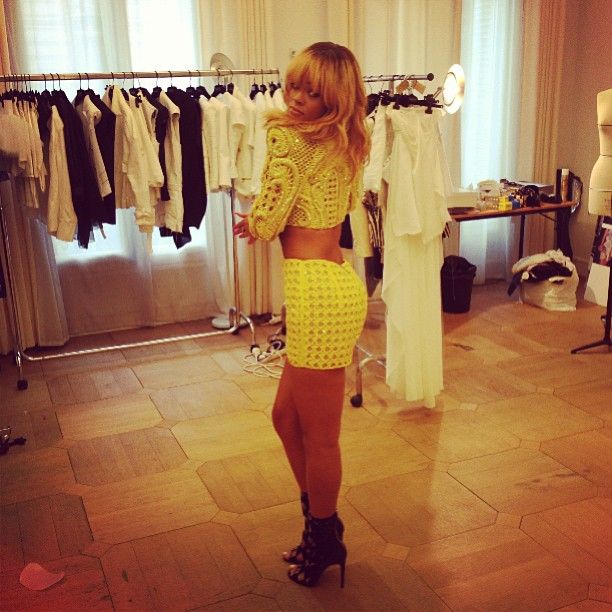 Sexy.
She kicked it with head Balmain designer (and hottie) Olivier Rousteing who put her in some ridiculously hot creations: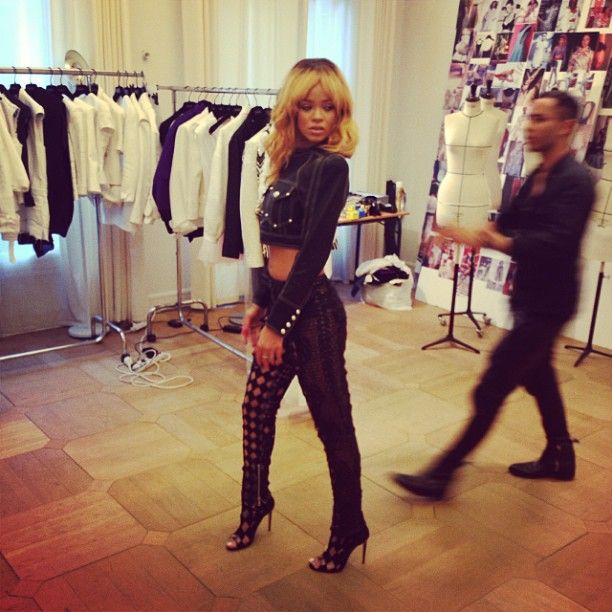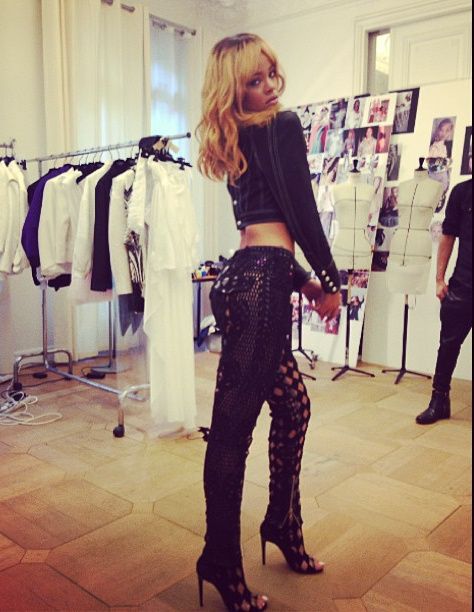 He was also spotted backstage at her show while Rih handed him some kisses: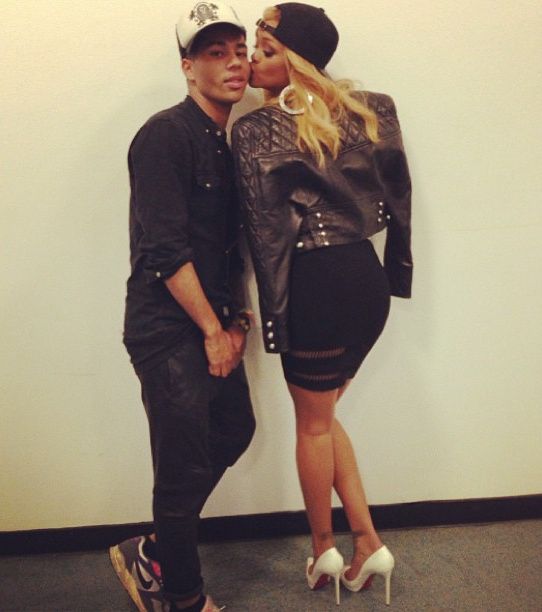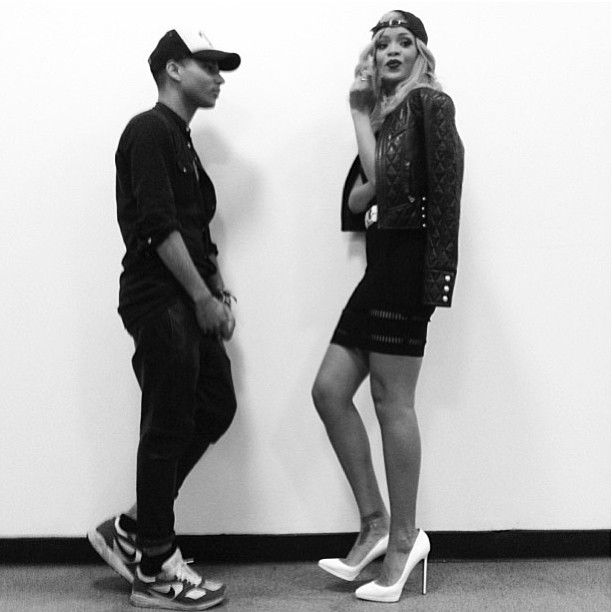 She said about Olivier, "You are the most beautiful spirit, so down to earth and kind! @olivier_rousteing I think I'm in love!!! #Balmain"
Sweet! He is a cutie though...
Meanwhile, Rihanna became only the third black performer to rock the Stade de France yesterday. And the 25-year-old also made history as the youngest person to ever do so. She said about the sold out status of the biggest stadium in France:
I couldn't do this alone, I needed 80'000 people to join me!!! And you did, so thank you for being the fans of a lifetime, we're the ones they're gonna talk about decades from now! You are the phanz that other faves could only dream to have!! I am blessed and honored and proud and humbled to be represented by you and to represent for you!!!! It's a Navi thing!! #phuckyophanz #phuckyofav #thisiswhatrealstadiumstatusbelookinglikebitch #nobasiczone #THANKYOU #NavyRDie
Pour it up, pour it up...
​ ​
​ ​ ​