Beyonce, Jay-Z, Khaled & More Hit Up Kanye West's Listening Party
​
Jun 11 | by Natasha
​ ​ ​ ​
Beyonce and Jay-Z headed to the homie Kanye West's listening party at Milk Studios in Manhattan Monday night. Check out folks braving the torrential downpour in the city to check out what Yeezus has to offer....
With a drink her her hand, Beyonce rocked her shades inside the loading dock at Milk Studios Monday. The Carters were on hand to support Kanye West and his brand new album Yeezus. Also spotted: DJ Khaled, Knicks baller Tyson Chandler, Busta, Timbaland and Q-Tip.
Bey and a raincoat-rocking Jay were spotted dancing it up with each other to Kanye's new dance-heavy tracks, all before they jetted out the door at the end. Peep the video below:
More pics from the listening party:
Kanye was sweating it up while dancing hard to his own music.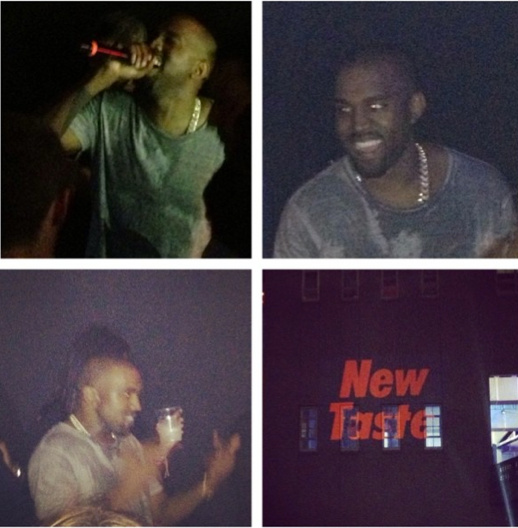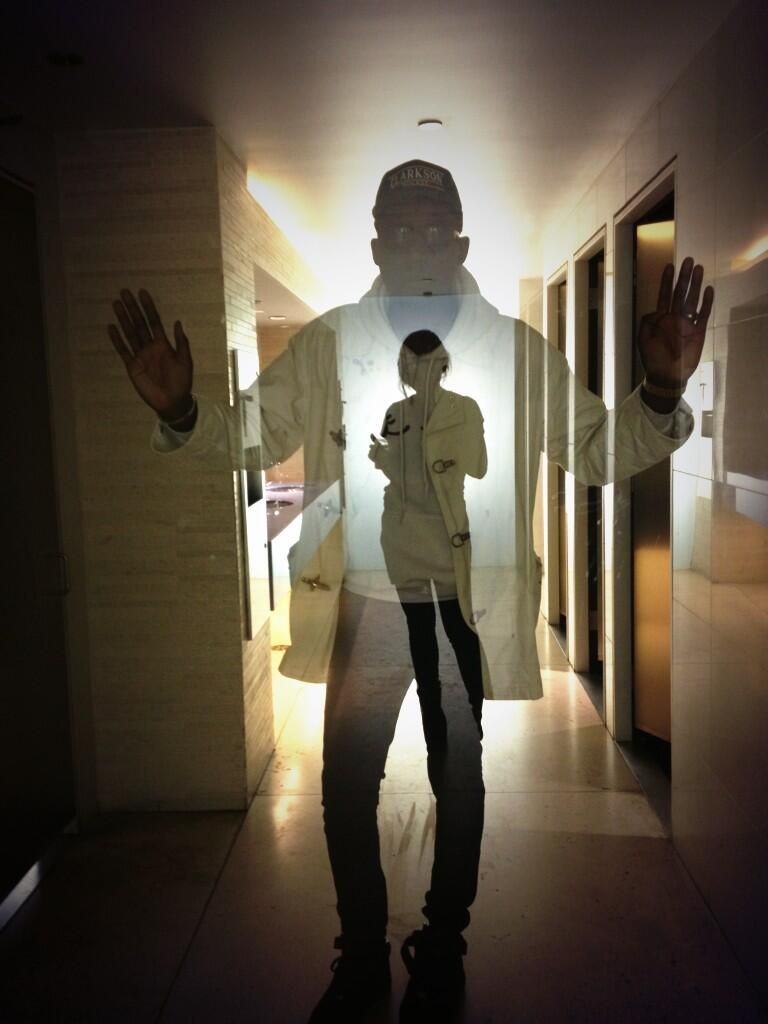 Rapper Theophilus London snapped a pic in front the see-thru bathroom door at Milk Studios.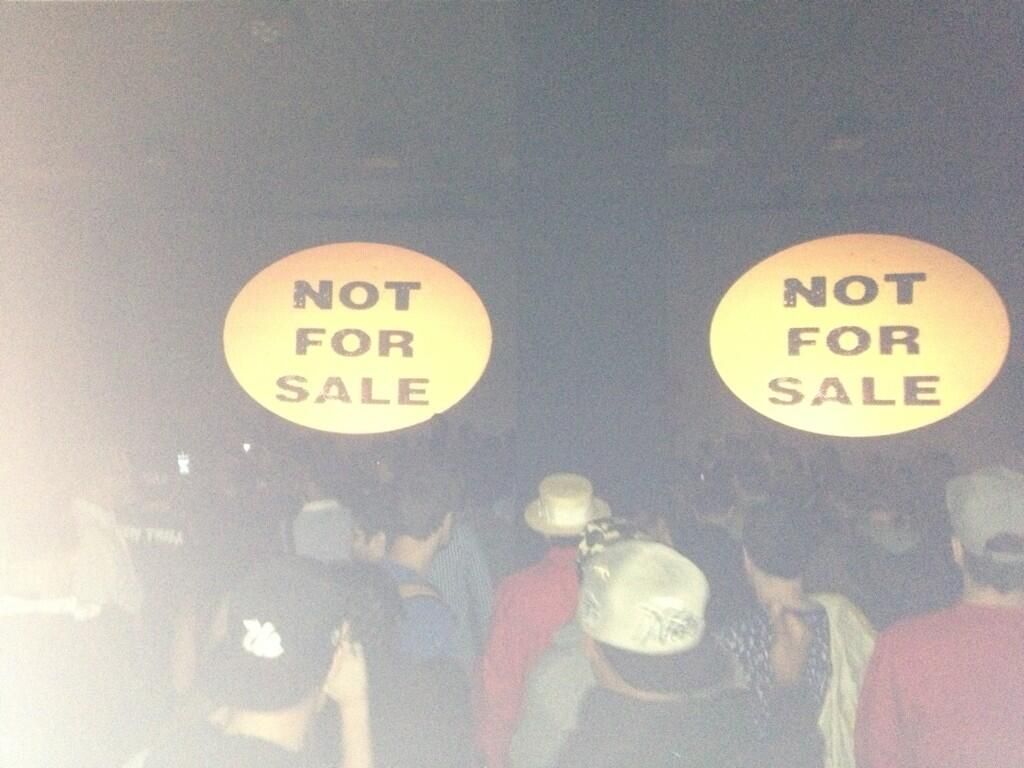 Kanye kept up the theme of Anti-corporation with this vaguely planned event that was open to anyone....and red tape covering all logos on water, equipment and more.
His designer Virgil posted the below pics of the red tape and new DONDA laminates saying, "NOT FOR SALE. BRANDS MUST PAY.":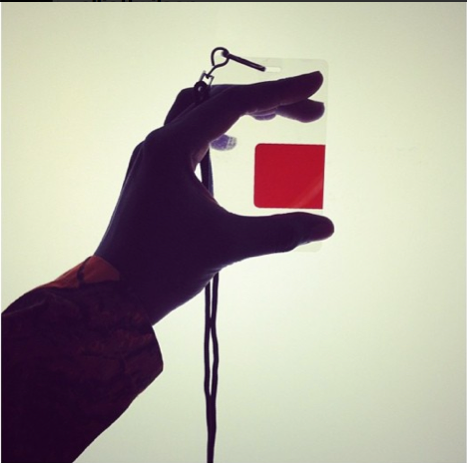 As for why Kanye skipped the corporate machines hosting his listening party, he and his designer are gung-ho about turning their back on corporations who simply use artists for cash opportunities. So he's going rogue and doing this ish by himself. Kanye also told crowdgoers he doesn't care if the whole album leaks. He's dropping this music his way.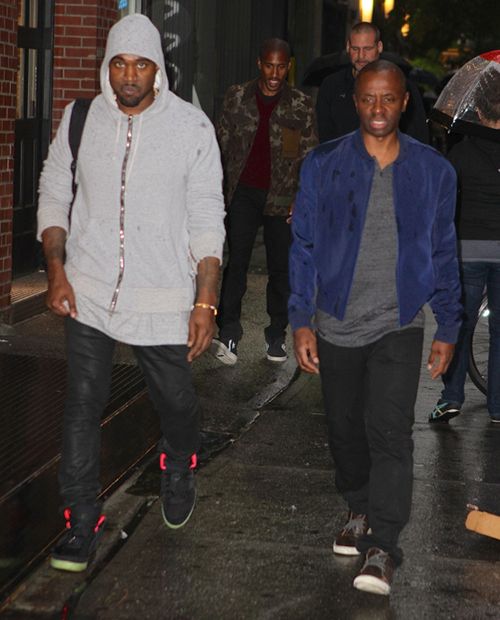 Kanye was also spotted leaving his hotel earlier in the night before hitting up Milk Studios. Fun times.
BONUS: Another pic from Bey's instagram
Photos: Nigel D.'s Instagram/Shaheem Reid's Instagram/@Bey_Exclusive's Instagram/@Beyonce's IG/@G_Coppo's Instagam/Splash Pictures/MILK Studios' Instagram
​ ​
​ ​ ​