Kanye's Alleged Jump Off Leyla Creates A Twitter Page...To Expose More "Proof"
​
Jun 12 | by Natasha
​ ​ ​ ​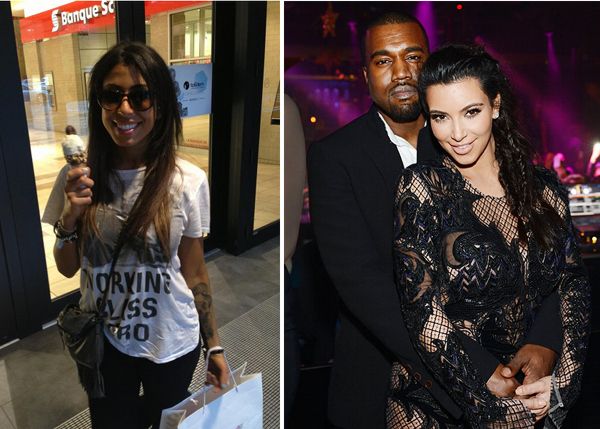 Leyla Ghobadi caused some ruckus today when her major accusations (as told to Star magazine) of cheating with Kanye West since his girlfriend Kim K. has been pregnant heated up the internet streets.
Now, the Canadian model has gone and gotten her own Twitter page (two actually) to talk some more. Deets inside...
Earlier today, the Leyla chick created a Twitter page and defended herself against Kanye & Kim's PR teams calling her a liar. Here's some snapshots from the first account she created:
Then later on today, she deleted that account and created a new one (that we haven't 100% verified is her but it seems that way). She said "My old one hate too much hatred coming in!" Shocker.
While Leyla says she's not revealing her cheating sexcapades with Kanye for fame, she says she revealed it because she "started to feel guilty." And she's also requesting people to pretty much make her Twitter account blow up:
Listen up everyone! If you want to know what really happened! Tag my name in your tweet!
Yes, that doesn't sound like you're doing this for social media fame or anything? But it gets better. She tweeted this a couple hours ago:
I have made a very huge mistake. I am very sorry @KimKardashian
The basicness of it all....
With all that said, we can't help but actually believe this chick's story to a certain extent (wouldn't be surprised if she embellished for fame purposes). It definitely wouldn't be the first time Kanye cheated on anyone, and stories like this are pretty much the norm in the industry.
Meanwhile, Kanye just posted a mini video of himself recording "I Am A God" on his website to promote his upcoming album, Yeezus.
​ ​
​ ​ ​