WOMP: Kenya Moore OFFICIALLY EVICTED After Judge Rules in Favor Of Landlord....And Kenya Didn't Show Up To Court
​
Jun 19 | by Natasha
​ ​ ​ ​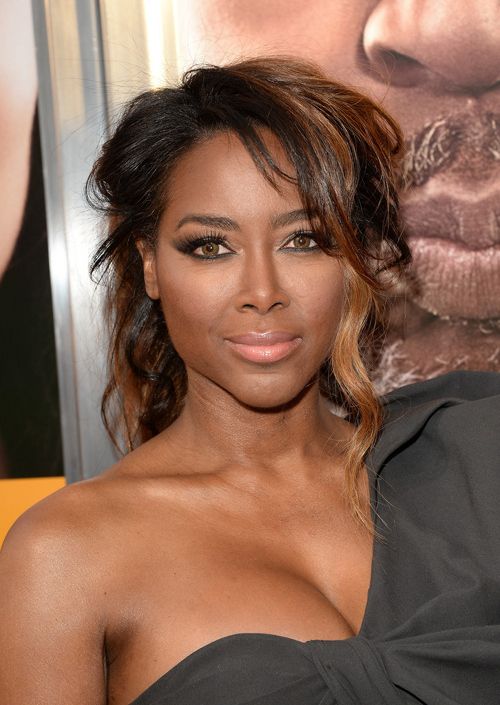 Well this wasn't one of Kenya's smartest moves. Instead of showing up to her mandatory court date yesterday (Tuesday) to defend herself against her landlord's eviction lawsuit.....the "RHOA" diva skipped out on it. And now, she's homeless in Georgia.
Deets inside on the judge's final eviction ruling....
After Conya Weems, the landlord of the $4,000/month McMansion Kenya Moore's been renting while filming Bravo's "Real Housewives of Atlanta," received a ruling in her favor Tuesday saying she could officially evict Ms. Moore, Conya issued a statement to Radar Online.
"I am making this statement as a result of the eviction order and judgment made against my former tenant, Kenya Moore, on June 18, 2013 in the Magistrate Court of Fulton County.

The decision to file this eviction notice regarding Ms. Moore was reached after pursuing every possible amicable way to settle this matter privately. I am grateful that the judicial system has brought finality to this eviction process and I look forward to regaining possession of my home."
As we previously reported, Conya filed an eviction lawsuit against Kenya when she was sort $848 of her May rent. Conya also says Kenya "defaulted on the terms of the lease." We still don't know EXACTLY which terms of the lease she "defaulted" on, but we do know the landlord mentioned that the home received too much unwarranted attention from the filming fo the show. And it sounds like the landlord used this $848 shortage as technical ammunition to get Kenya out of the home.
Neighbors also told multiple entertainment news outlets that Kenya was "the neighbor from hell" since she moved into the Roswell neighborhood. A source told Radar:
"Owners are concerned that the value of their properties are going down because she has not maintained the landscaping, nor the pool, has even storied furniture outside and her dog is always on the loose."
Sigh. Reportedly, the landlord is out of town at this moment so Kenya will have a few days to make some plans and pack her ish since many sheriff departments require the landlord to be present on eviction day.
And by the way, Kenya's counter-lawsuit claiming wrongful eviction and other things...it was dropped according to Conya's lawyer. It probably would have helped had Kenya actually shown up to court on Tuesday. Guess she's too freakin' fabulous to twirl herself into anybody's courtroom.
Womps all around. Chick is officially gone with the wind evicted....
P.S. We hear this is all happening right before Kenya's co-star NeNe Leakes' wedding, which is set to happen soon. Oh the drama!
Photos: Merritt/Getty Images
​ ​
​ ​ ​