MEET THE LADIES: The "R&B Divas: L.A." Super Trailer
​
Jun 22 | by Natasha
​ ​ ​ ​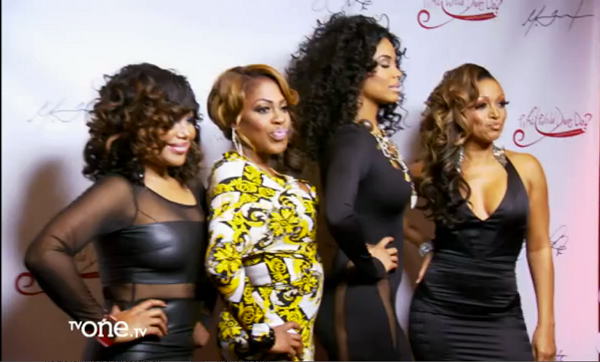 The extended trailer for the upcoming debut season of "R&B Divas: LA" is here. Check out what to expect inside....
The L.A. spinoff of the 90's/00's divas is finally here. And we get to catch up with the ladies who brought us some of the best R&B music in the game.
We got to watch the full first episode here at TheYBF.com, and even though it's not much "drama" going down as their ATL counterparts, it's good to see how the ladies have a mutual respect for one another. And they all remind us of the good 'ol days when R&B stars could actually sing and give us some good ass music.
In the upcoming season, Kelly Price is taking on the "Faith Evans" role of the group and gathering everybody up for a Musical Monologues type event. And, of course, trying to get a group of divas on board to all work together for a common goal is damn near impossible due to egos, fears and insecurities.
And about their love lives--if you've been wondering what Chante Moore's ex Kadeem Hardison is up to, he makes a surprise appearance. But we won't be seeing her most recent ex Kenny Lattimore because she reveals they are far from civil.
Lil Mo has picked up and moved her husband and umpteen kids from the east coast to the west to attempt to get on Beyonce's status (yes, she says this). Mo can still sing her ass off but, yeah....
Kelly's ready to break out her Timbalands and grease to fight when people's egos take over.
Dawn Robinson is all about nurturing others like Claudette and bringing her back to music.
And we're going to have to make a conscious effort to get through this season with Michel'le's speaking voice.
Check it all out above. And get ready for the premiere episode July 10th when the ladies hit up a music showcase to floss their skills and show they still got it.
​ ​
​ ​ ​