BAD TREATMENT: Mariah Rushed To Hospital After Accident In Heels On Video Shoot + Mos Def FORCE FED, Brings Awareness To HUNGER STRIKERS At Guantanamo Bay (VIDEO)
​
Jul 08 | by _YBF
​ ​ ​ ​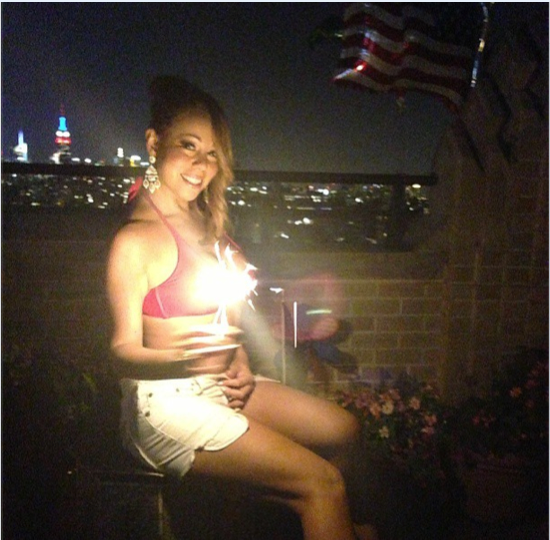 Mariah Carey just landed herself in the hospital after having an accident on the set of her new video. Find out what happened inside.
Plus, rapper & activist Mos Def posted a video of himself being force fed as part of a campaign to bring awareness to Guantanamo Bay hunger strikers. Watch the disturbing video inside....
Mariah and those 6 inch hees are no longer friends. because chick just took a major tumble on the set of her "#Beautiful" remix with Jeezy. And she reportedly dislocated her shoulder, but is now "doing fine."
MiMi's rep tells Us Weekly:
"Mariah injured herself while filming a video with Jeezy for the remix of #Beautiful, directed by her husband Nick Cannon. She was taken to hospital late last night, where doctors reset her shoulder. She is fine."
What caused the accident you ask? A source tells the site that she took a tumble in her heels. And y'all know MiMi likes to appear young and tight and able to do the same ish she did back in her 20's.
Glad to know she's OK. People who were in the video tweeted that the vid did wrap and is done. And no worries...she's still performing at the Sandy Benefit Concert via the MLB in Central Park this weekend.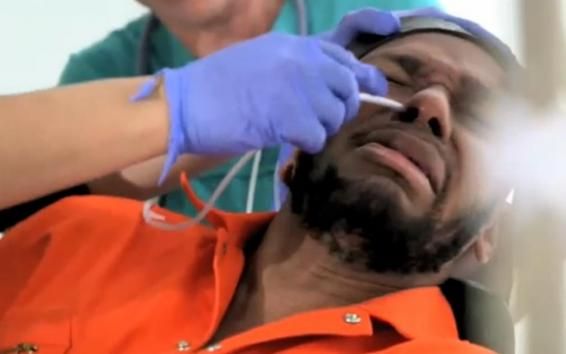 In an effort to bring awareness to the Guantanamo Bay hunger strikers, rapper Mos Def is featured in a new four-minute video (directed by Asif Kapadia, and launched by the human rights organization Reprieve) to demonstrate what hunger strikers are enduring at the U.S. military jail.
Since February, Guantanamo Bay, the detention center used hold terrorism suspects apprehended since 9/11, has being experiencing a mass scale hunger strike among detainees enraged about the handling of their Korans during cell searches.
According to the NY Daily News, the Pentagon has admitted to force feeding 45 hunger strikers (of the 106 detainees on strike). Ibrahim Hooper, spokesman of the largest US Muslim civil rights and advocacy group, the Council On American-Islamic Relations (CAIR) said,
"We believe it's wrong to force feed at any time but it is particularly upsetting to do it through Ramadan. It's not just a religious issue, it's also a human rights issue in violation of international norms and medical ethics."
In response to a lawsuit filed on behalf of four detainees, Colonel Greg Julian, director of public affairs for US southern command, said:
"We do not force-feed observant Muslims during daylight hours during Ramadan. These policies have been in place for years, and are consistent with our mission to safely detain while supporting the religious practices of those in US custody. If told to do differently, we will do so."
So far...the US government has not been "told" to stop the force feeding....so it continues.
Meanwhile...back at the ranch, we're not sure if the video will make a difference, but from looking at the tears Mos Def cries during the process....you wouldn't want to be strapped in that chair.
Watch the video here:
​ ​
​ ​ ​