EXCLUSIVE: Will Packer REVEALS On-Stage Wedding Proposal Deets + TheYBF's 2013 ESSENCE FESTIVAL WRAP-UP
​
Jul 10 | by _YBF
​ ​ ​ ​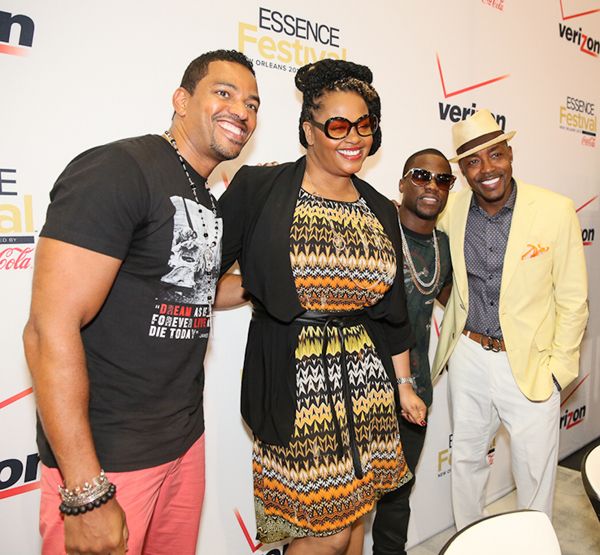 TheYBF.com was front and center all over the 2013 Essence Fest where we chatted with Will Packer about his wedding proposal, Soledad O'Brien, Estelle, Blair Underwood and more. Watch our exclusive wrap-up inside including our interviews with celebs, straight from the scene...
Over the past few days, TheYBF.com brought you tons of coverage from down in New Orleans for the 2013 Essence Music Festival. From the afterparties and award shows to what happened on the mainstage and the celebs we ran into around the city....we took you there.
In between some good drinks and good food, TheYBF.com's Correspondent Kalia Silva chatted it up with some of our fave YBF celebs like Taraji P. Henson, Estelle, and Blair Underwood. We also spotted Kevin Hart clowning around with singer Trey Songz.
Estelle told us that she felt honored to be at Essence because, "It's just a celebration of our people."
And journalist Soledad O'Brien revealed to us that she's crushing on Maxwell (aren't we all?). She said, "He is my big crush. We tweet back and forth all the time and my husband is absolutely fine with it."
Plus, Blair Underwood pretty much fell in love with Jill Scott after her performance. "That's worth the price of admisson. I can go home now....but I won't."
Film producer Will Packer gave us all the details on how he pulled off that big proposal to his fiancee, Heather Hayslett, on the main stage in front of thousands (in between performances from Jill Scott and Maxwell). On why he did it so publcly, it was really to save time on having to tell all their friends & family. Ha!
"Back in the day, we would have had to call everybody. When I tell you, we didn't have to call one person."
So how did Will pick the perfect ring?
"This is how you do it fellas. Over a year ago, in conversation, I heard her talk about someone else's ring and I got her to say what she liked."
The pretty Heather told us,
"I was completely surprised. I had no idea. He got ready to go on stage....I'm think he's going to talk about his movies. He says I'm gonna take you with me. And I'm like, take me with you? And I knew once we got on stage...something's about to go down!"
And besides his engagement, Will, at the helm of the Think Lke A Man Too sequel and has signed a two year deal to develop television projects for Universal Television. That's BIG!
Congrats to the happy couple!
Check out our full wrap up video and the proposal deets below:
Video by Kalia Silva(host/editor)/Chris Mitchell/Mia Hall
Photo: Chris Mitchell/CME 3000
​ ​
​ ​ ​