First Look: The "CrazySexyCool: The TLC Story" Teaser, TLC REVEALS New Album DEETS + Michael B. Jordan TALKS Trayvon Martin And "Fruitvale Station" In ROLLING OUT"
Jul 25 | by _YBF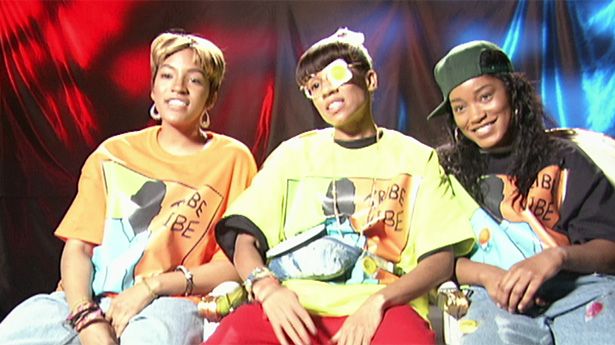 The official trailer for the VH1 original film "CrazySexyCool: The TLC Story" has been released. Watch the video inside and get the latest album and performance news about TLC. Also, see what Fruitvale Station star Michael B. Jordan had to say about Trayvon Martin.
VH1 has revealed the official trailer for the made-for-TV movie CrazySexyCool: The TLC Story (airing October 21). The film stars Lil Mama, KeKe Palmer, and Drew Sidora as Left Eye, Chilli, and T-Boz. In the teaser, we watch the ladies recreate the videos for TLC's hits "Waterfalls" and "No Scrubs," and their resemblance is spot on!
In other TLC news, the group has revealed the details about their new album. According to a new press release, Rozonda "Chilli" Thomas and Tionne "T-Boz" Watkins have re-signed with L.A. Reid to LaFace under Epic Records and will release their album on October 15.
Though the project does not have a name yet, it will feature fan favorites, biggest hits, plus four all-new songs including "Meant to Be," (penned by Ne-Yo and used in the VH1 Original Movie); and "Posh Life" (produced and co-written Dallas Austin).
T-Boz and Chilli have also tapped Lil' Mama to perform with them at VH1's Mixtape Festival in Hershey Park, PA on July 26-27.
Chill spoke about the addition saying,
"For 10 years we have been mourning the death of our sister Lisa, and although we have discussed the option of bringing in someone to perform with us, it never felt right at the time," said Chilli. "Watching Lil Mama on the set of our movie CrazySexyCool: The TLC Story reminded us of Lisa's spirit, and, for the first time since her passing, we felt everything come together in an organic way."
T-Boz added,
"Lil Mama's authentic style, although very different from Lisa's, got our creative juices flowing. By bringing her in, we will continue to keep TLC's music alive for a new generation of fans. We are thrilled to be writing this new chapter in the TLC story."
Lil Mama expressed her excitement saying,
"Lisa Lopes was a one-of-kind performer who cannot be replaced," said the 23-year-old rapper. "I am grateful to Chilli and T-Boz for the confidence they had in me to portray her in the film and to invite me to perform and record with them and pay tribute to her incredible talent."

What do you think about Lil' Mama joining TLC on stage?
And on magazine racks......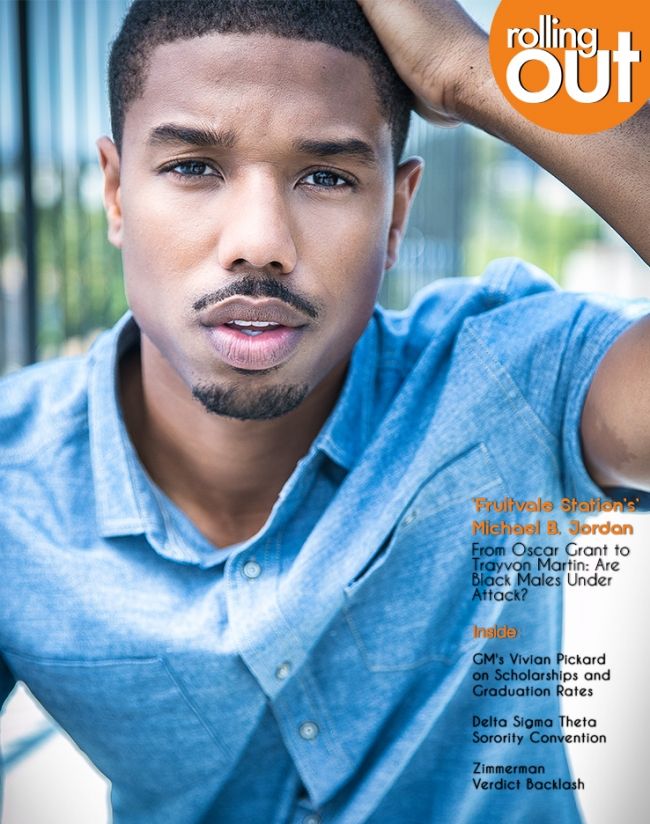 Fruitvale Station star Michael B. Jordan covers the latest issue of ROLLING OUT where he talks about the similarities between his character Oscar Grant (an unarmed black teen who was murdered by an Oakland cop) and Trayvon Martin. Here are the highlights:
Here are the highlights:
On why he almost skipped an interview due to anger over George Zimmerman's acquittal:

"I was at the L.A. Dodgers game with my girlfriend," Jordan revealed to rolling out. "And once the verdict was read, you could see how it affected the crowd. You could see the people in the audience, one person finding out from the next. People were just talking to one another about the verdict. After the game, I had to go to a Q-and-A session for the film. My heart was hurting so bad that I thought about skipping the interview. I didn't know how to respond or express myself in a manner that I should have. But I sucked it up and went to do the interview. I spoke my peace. But it was hard. To look at the evidence and he's not guilty, that's tough. It's really tough."

On how he relates to Trayvon Martin and Oscar Grant:

It could have been me," Jordan says of the untimely deaths of Grant and Martin. "Around the time I read the [Fruitvale] script, Trayvon Martin's shooting had just happened a week or two before. I remember when Oscar Grant died in 2009 and how frustrating it was during that time. And then the Trayvon murder occurred, it was like all of this was happening again. I'm from New Jersey and Oscar is from Oakland, but the same things are occurring. When I was younger, I always hung out with my boys. So we could've experienced a situation that was similar to Oscar Grant's. Being from the inner city, you have to do the best with what you have — even when the odds are stacked against you. People from outside your community may judge you because you may look different, walk a little different, or talk a little different. But, dealing on a more personal level, after I got a chance to get to know Oscar's story, I saw a lot of similarities between Oscar and I. With the film, I really wanted to give him a voice. It's kind of fun for me to dive into those characters as well."

On the impact of Fruitvale Station:

"We hope that we will create something that can stand the test of time," Jordan says. "As far as opening numbers are concerned, it doesn't really affect the project. Hopefully, this movie will cause people to make a change on how we look at each other when it comes to violence. I hope it has a positive impact. I hope it's a project that will be talked about for years and years to come."

See Michael's photoshoot here: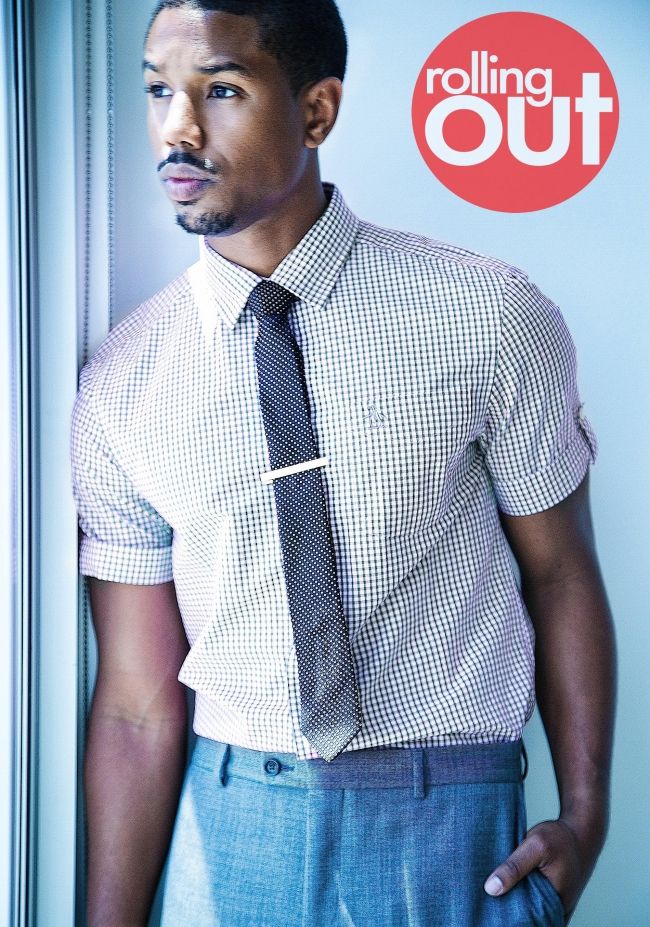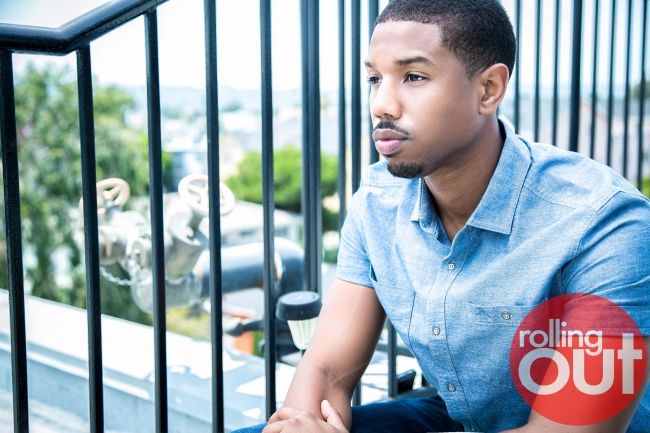 Watch the BTS video here:
Fruitvale Station is in theaters now....
Photos via Phoenix White for Steed Media Service