IN CASE YOU MISSED IT: Beyonce Scraps Over 50 Songs Off New Album, SEEKS New Direction + Solange CANCELS European Tour, Cites Health Precautions
​
Jul 26 | by _YBF
​ ​ ​ ​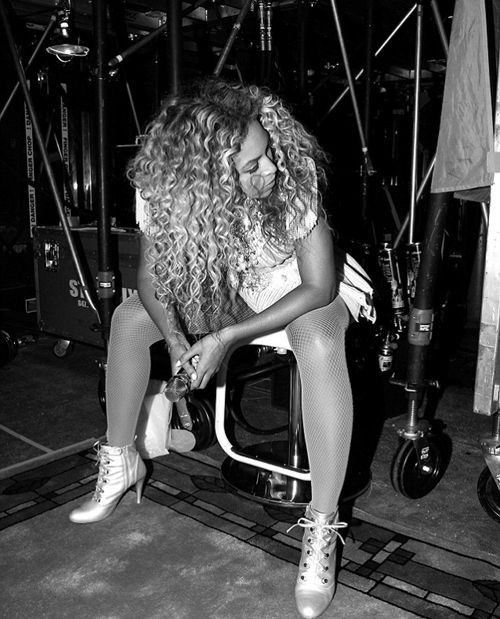 Beyonce's new direction for her fifth studio album has put an anticipated fall release at a disadvantage. Get the deets on Bey's recording halt inside and see why Solange is cancelling her European tour.
For the past few months, we've talked about Ne-Yo and The-Dream working with Beyonce on her fifth studio album, but now industry insiders say the singer has scraped nearly 50 songs and is seeking a new direction for her next project.
So far, THR reports that Ryan Tedder, Sia and Diane Warren had all contributed to an anticipated fall album, but now those songs may be trashed. Why? Ne-Yo says the direction of the disc is something Bey is "still trying to figure out".
Insiders also cite the success of her Mrs. Carter Show World Tour as one of the reasons for the recording halt. So far, only "Grown Woman" has emerged from Bey's most recent sessions.
And since a rep for Bey told THR that "there was never an album release date", Bey stans may have to keep 4 on replay until Mrs. C drops something new in 2014.
In other news about the Knowles...
Solange's European fans won't get to see the True singer this summer as she's recently cancelled the remainder of her European tour.
Solange released a statement this week citing her mental and physical health as the deciding factors in her decison.
"I am completely devastated to announce that I will be canceling my international festival dates for the Summer. I wish I could put in words how much of a difficult decision this was...but between moving part time to a new city, starting my son in a new school, and writing/ recording my new record...I really had to make the best decision for my mental/physical health and provide some stability for my family. I am so so sooooo sorry if Ive disappointed...... and really hope to make it out to those special cities soon enough!"
Luckily for US fans, Solange hasn't cancelled any of her upcoming dates stateside.
Photos via Getty Images/Beyonce's tumblr
​ ​
​ ​ ​