BUSTED.....AGAIN! DMX ARRESTED For DUI In South Carolina
​
Jul 26 | by _YBF
​ ​ ​ ​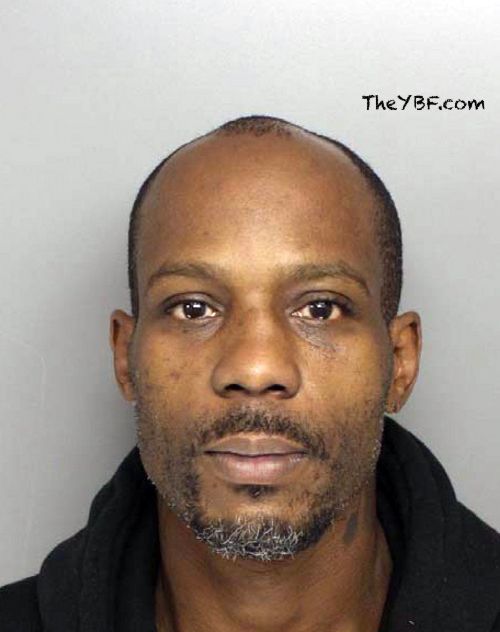 Rapper DMX was arrested in South Carolina this morning. Yep, AGAIN! Find out what sent DMX to jail inside...
Someone needs to dial up Iyanla Vanzant ASAP because there's more work to be done! You'll recall that Iyanla confronted rapper DMX about possible drug use during an explosive episode of "Fix My Life", and now it looks like the rapper is still "using".
Earlier this morning (around 3am ET), DMX (dude is going grey and still doing these antics) was pulled over and arrested for allegedly driving under the influence. And he was also charged for driving without a license, this according to Splash News. The ex Ruff Ryder was taken to Greenville County Detention Center and released an hour later, around 4 AM ET.
Unfortunately, this arrest and mugshot puts X clear into the double digits when it comes to arrests and jail time. SMH.....
*UPDATE* DMX's rep, Domenick Nati, claims he was never arrested for DUI, then says he was arrested but quickly released because he passed a breathalizer in jail. He says X was originally pulled over for not wearing a seatbelt, but he doesn't know if he was given a sobriety test right then. But he knows he was in and out of jail in under an hour.
Reuters reports:
"Allegations about DMX being arrested for drunk driving are false. He was arrested but quickly released. X was given a breathalyzer test and easily passed it. He is back at his home in South Carolina and we are continuing our focus on his upcoming album and acting roles."
Um, OK. I guess we're supposed to believe dude, who's driving without a license, just caught a bad break that morning...
Photo via Splash
​ ​
​ ​ ​