TAMEKA SPEAKS: Vows To Try For Custody Again In A Few Weeks, Calls Usher's Hug A Media Ploy
​
Aug 09 | by Natasha
​ ​ ​ ​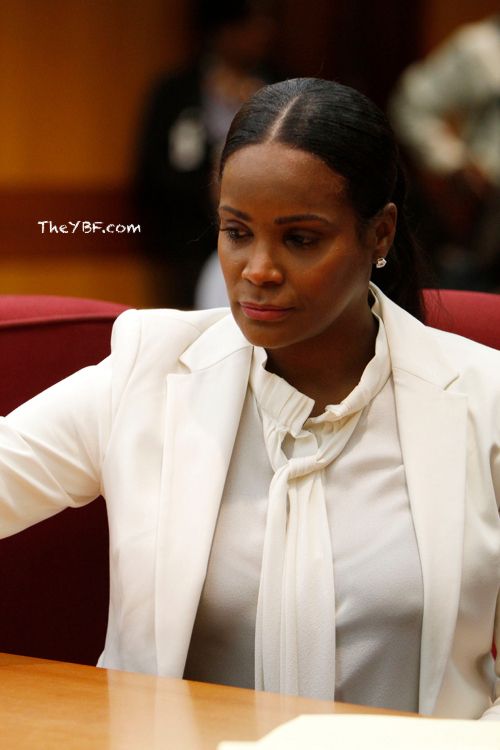 Today's emergency custody hearing between Tameka & Usher Raymond ended in Usher's favor. But Tameka had some words after her request for custody was dismissed. Check out what she said inside....
Today's hearing was about Tameka asking to temporarily have custody of the kids until a full hearing occurs (August 27th). At the full hearing, she will ask to modify how much time she gets with the kids and custody decisions will be made.
When asked by HLN's Ryan Smith how she felt about the outcome, Tameka said:
"I just want to get back to where my son is. I'll be back in court on the 27th. And we'll revisit all of this. It was only a very small amount of evidence that was allowed because this was an emergency and we were trying to get something changed immediately. But for the long term, I'll see on the 27th."
And about how Cinco's doing:
"He's doing OK. Getting back to normal. Soon I'll be with him."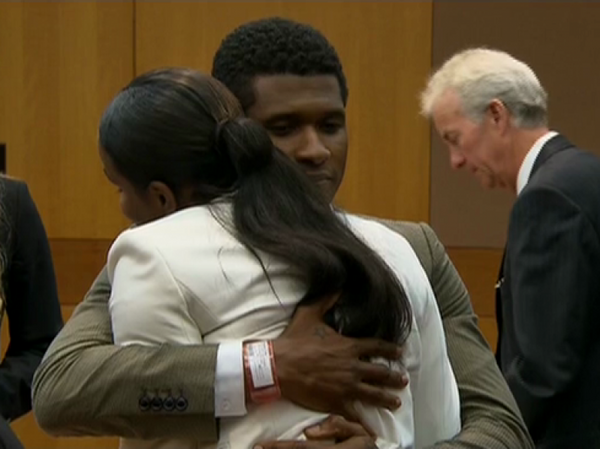 But it's that hug that Usher walked over to her table to give, once the judge ruled that Usher would keep full custody, that folks were wondering about. When asked what Usher whispered to her, Tameka laughed and said:
"That was a media ploy…."
Womp. Her lawyer cut her off saying, "It was private".

Photos: Splash, TMZ Video
​ ​
​ ​ ​