ON THE SET: Wendy Williams HOSTS The "R&B DIVAS LA" REUNION SPECIAL -- Kelly Price, Michel'le, Lil' Mo, Claudette Ortiz & Chante Moore
Aug 14 | by _YBF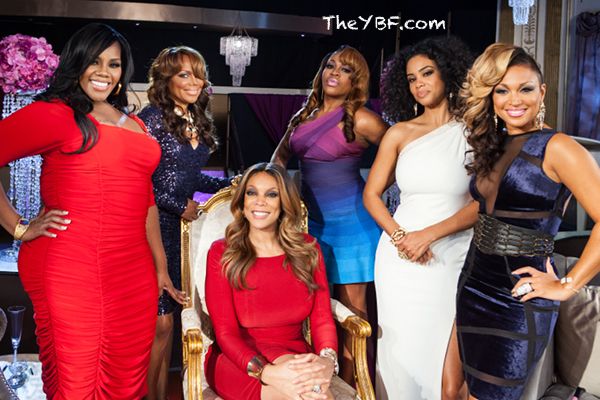 The cast of "R&B Divas LA" sat down with talk show host Wendy Williams for the reunion taping and we have the first pics from the set. See the ladies posing it up with Wendy before the drama goes down inside.....
The ladies of "R&B Divas LA" -- Kelly Price, Michel'le, Lil' Mo, Claudette Ortiz and Chante Moore -- sat down with Wendy Williams in New York at Arena Event Space to discuss the catfights, custody battles, man problems and the "monolgues" that caused so much drama all season.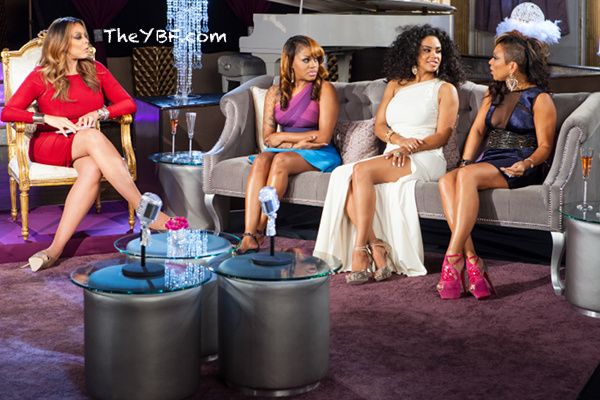 Of course, Phil Thornton (and the rest of the R&B DIVAS LA producers) are keeping the exact deets of the reunion under wraps, but it's obvious that Dawn Robinson didn't show up for the taping. Why?
During an interview with 4umf.com, Dawn revealed that she was very unhappy with how her friend Kelly Price was portrayed and she wasn't feeling the fighting that went on during the taping. Apparently she had enough of those fights with her own group. She said,
"I only have one Dawn Robinson, and I'll be damned if somebody's going to come in and take it all because of some reality show. That is not what I signed up for! I signed up for positivity."
So....we assume she's never watched an actual reality show before?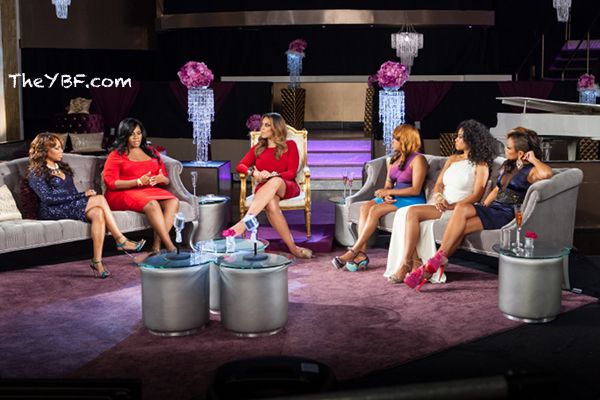 And according to S2S, Dawn and Kelly performed a one-night-only Not Your Mama's Monologues in LA, which would lead us to believe that the actual performance the series is bulding up to.....might not have happened!
This could have caused some tension at the reunion...but clearly it was worked out. We see Kelly gave Lil' Mo a big hug and it didn't look like she brought any vaseline or razor blades for Chante Moore.
Part one of the "R&B Divas LA" reunion will air on Sept. 4 at 10pmET, and part two will air on Sept. 11 at 10pmET.
Who's watching?
Photos via Robert Milazzo