EXCLUSIVE: Brandy Shoots Down 'Performance At Empty Stadium' Rumor -- "It's All Exaggerated!" [UPDATED]
​
Aug 22 | by Natasha
​ ​ ​ ​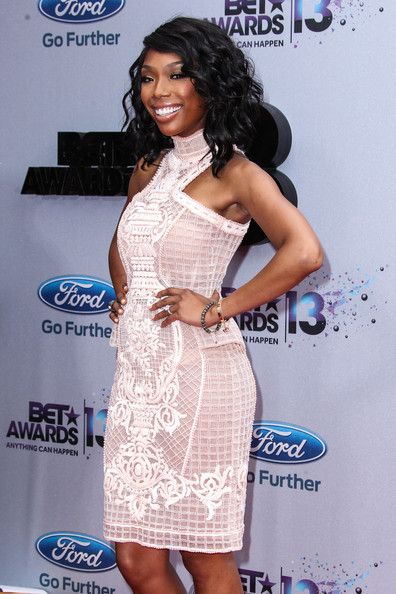 On Wednesday, reports circulated the net in regards to Brandy giving a concert at a stadium in South Africa that seats 90,000. And reports falsely spread the rumor that only 40 fans showed up.
We spoke to members of Brandy's team for an exclusive statement, and we've got it inside....
A certain internet site concocted a rumor slamming Brandy Norwood's capabilities of filling a concert venue. Once an actual credible site picked up the story, the rumor spread like wildfire. We decided to ask the source what went down to get to the bottom of it. And we were told the entire story is false.
With an exclusive statement to TheYBF.com to explain, Brandy's personal publicist emphasized this will be her first and last time addressing the online reports:
She was booked at the last minute to fly to South Africa to support a "cause"--not a concert. It was a cause that honored "Mr. Nelson Mandela" and there was other performers on the bill besides Brandy. She attended because she wanted to support the foundation and Mr. Mandela...a man who has changed history.
The statement continues,
This whole story has been blown out of proportion and Brandy has sold out shows across the world including South Africa before.
So, there you have it. Next up for B. Rocka -- She just hit the studio with producer Mike Will Made It (Ciara, Jay-Z, Kelly Rowland) last week and she's headlining Musicalize in London on September 24th at Indigo2.
*UPDATE*
The reps further tell us that Brandy--as well as all the others on the bill--was only scheduled to do two songs. The story of her leaving in the middle of the set after two songs because she was upset, is untrue. We're also told that Brandy was not originally scheduled to attend, but she made the decision to come when asked because she simply was eager to honor Nelson Mandela.
The audience AND the South African media were unaware she was even there, so many left the venue before she came on as the closing act. She was not the headliner and was not solely there to perform. And Brandy says she would do it again as this was not about her, but only about giving back to Mandela's cause. We're told, "Even if it was 50 people there, she would have still participated."
Photo: Pacific Coast News
​ ​
​ ​ ​