Keri Hilson Says Her New Glow Is Due To Finding The Lord...& Serge Ibaka, Talks Beyonce "Apology" Song
​
Sep 10 | by _YBF
​ ​ ​ ​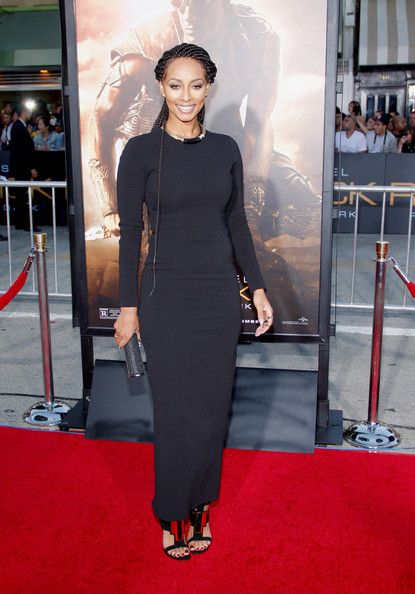 Riddick star Keri Hilson is opening up about rededicating her life to Christ and finding true love with Serge Ibaka. See what Keri said about her transformation inside and find out if she really wrote an "apology" song to Beyonce....
Keri Hilson, who's starring in Riddick with Vin Diesel, talked to Global Grind recently about the new direction her life has taken since find Christ and how she's found true love with NBA baller Serge Ibaka. Also, she reveals that fans can expect new music from her in the future.
While discussing the new music she's working on in VA with Timbaland, she dished on an apology song she's written called "I'm Sorry", which she swears IS NOT about Beyonce (although the song's producer, Timbaland, disagrees). Here are the highlights:
Timbaland also referenced a song called "I'm Sorry," where you supposedly apologize to Beyonce. Can you tell me more about that song?

There's really nothing more to tell about that song. There's really nothing to be said about it. What I will say, is the way Tim represented my verse is a little off. It's not something I want to talk about right now. It's not important to me. I'm not even sure if that song will be on the album. It's not what he made it seem, I will say that.

So when you saw his comment – because when he said that, it was all over the blogs – did you call him up to be like, "Yo…" or did you just write it off?

I did. I called him up. We have that kind of relationship where we can speak to each other very candidly and very directly. A lot of our
conversations are so deep, so I could really go there with him and let him know how I really feel.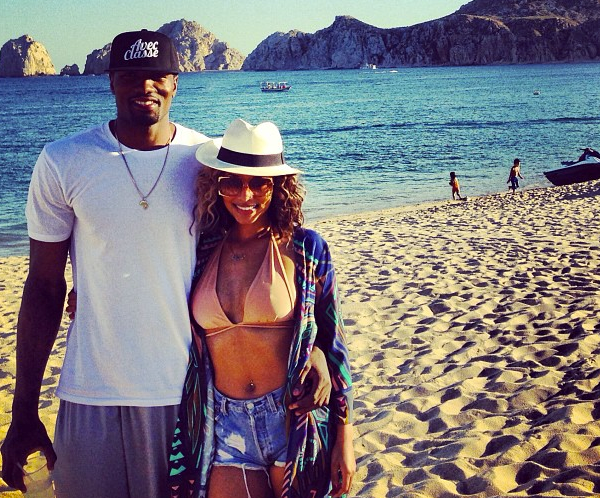 And about her love, NBA baller Serge Ibaka:
Going back to your Instagram, you look really happy. What's different about Keri now versus Keri three years ago?

Thank you, first of all. Second of all, I hear that I'm glowing. That's the word that I hear most often, for the past six months of my life, that I'm glowing. I don't know what's changed. I've been in a relationship for a year, I rededicated my life to Christ in April 2012, I came out of a really dark depression. I am happy and I'm glad people can see when you are genuinely happy.

For years I was smiling for pictures and I'm doing the same, but I think people can tell the difference. That's just been a testament to the fact that people can really see your aura.

Did you reconnect with the Lord first, or with love first?


The lord. I actually met him (Serge Ibaka) maybe six months after I rededicated my life to Christ.

When you met your current boyfriend did you feel like, "this is a gift from God?"

Absolutely. And I also felt like God is a comedian, for real. He gave me everything I wanted and everything I thought I didn't want. You know? He's like, 'Ha! You've got to trust me. Stop putting limits on who I am and what I do.' I absolutely had limits – I had parameters. I had a huge blockage on the types of guys I would date and just when I was – I had tweeted something, 'I guess it's time for me to adjust the parameters of dating,' or something like that, and it was months before meeting him actually, but it was just saying that sometimes you have to trust God and stop putting rules and limits and parameters on things. The moment I accepted that, was the moment he came my way.
Well, Serge is fine as all hell. So we get why you you lift your hands to Jesus for that specimen Keri.
Check out the video on Global Grind.
Photos via PCN, Keri's IG

​ ​
​ ​ ​