YBF KIDS DO NYFW: Kiyan Anthony, The Stoudemire Kids, Lil Jon's Son & More Hit KIDS ROCK! Fashion Show
​
Sep 12 | by Natasha
​ ​ ​ ​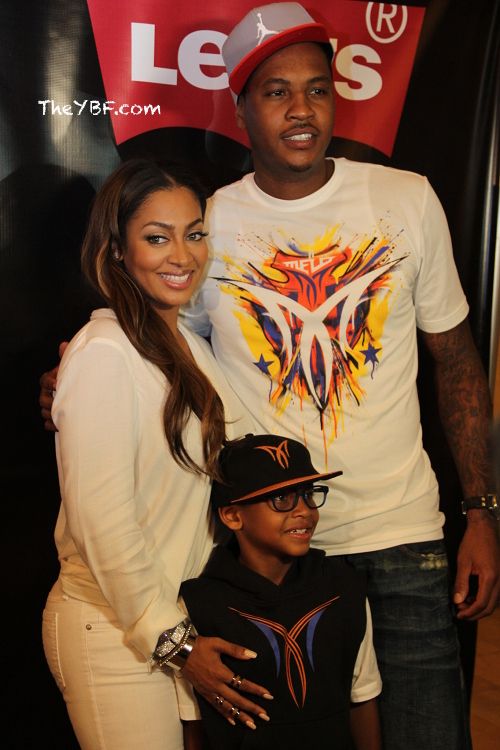 No pretentious models here! It was all about the YBF kids at the KIDS ROCK! runway show Wednesday at Grand Central Station. Check out how the kiddies of celebs ended NYFW inside...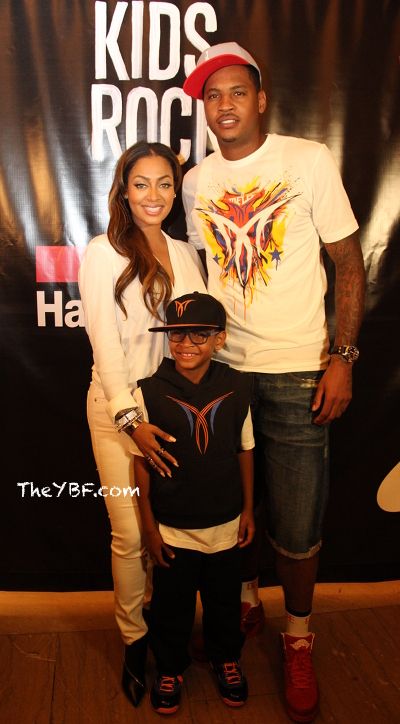 Carmelo & LaLa Anthony brought their cutie son Kiyan to the fashion show (dj'd by 10-year-old DJ Fulano!) featuring Nike, Nike SB, Levis, Converse, and Jordan. And it was all put on by New York Knicks baller Amar'e Stoudemire's foundation.
Kiyan was part of the show and TheYBF.com caught up with the fam after he walked the runway.
Reality star LaLa said about supporting anything her son wants, "I want him to do whatever he wants to do. He's six years old so education is first and if he wants to do fun things like this I'm all for it. He's working on school and being good in school."

Amar'e and his wife Alexis brought all four of their kiddies to the show of course.
While the few months old baby watched from nearby, NBA wife Alexis posed with their Ar'e, Assata, and Amar'e, Jr.
Cute.
"The View" co-host Sherri Shepherd brought her son Jeffrey Tarplay as she also opened the show.
She was rocking a wig from her own wig line and told us about trying to get pregnant with her husband, Sal.
"It's always fun in the making; you have to embrace that part of it."
She said about her super energetic son's intro to the fashion world, "I just hate that somebody told him he's celebrity now he thinks he's the one with the money. I'm gonna set him straight when we get home."
Sherri revealed Jeffrey has a sensory overload sensitivity when he's around a lot of people due to previous developmental problems, but he rocked it out.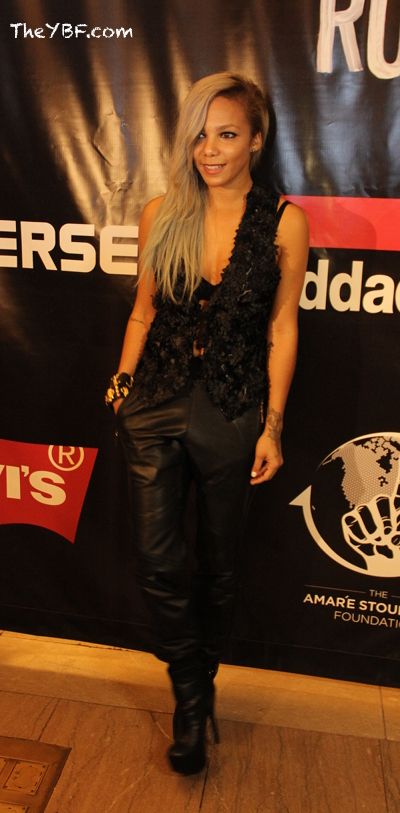 Po Johnson came out to support her bestie LaLa's son Kiyan.
Angie Martinez was with her cutie of a son whom she shares with Nokio from Dru Hill.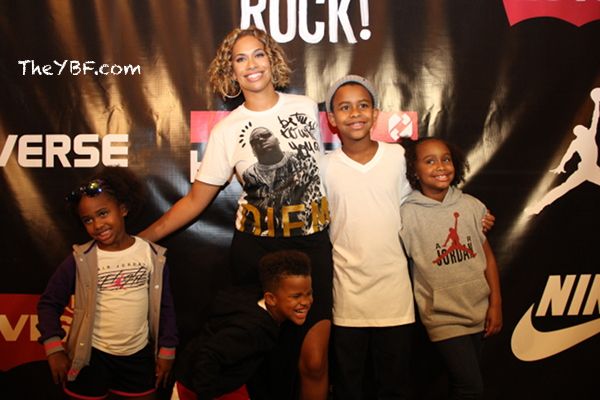 CC Sabathia's wife Amber brought all the kids--Lil C, Jaden, Cyia, and Carter.
Knick Tyson Chandler and his wife Kimberly had their kids Sayge & Sacha-Marie front and center.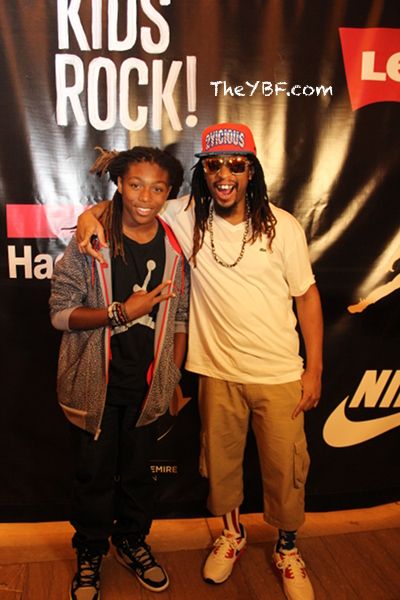 And Lil Jon's son--who's actually been modeling for a few years--Nathan hit the runway too. How cute is he?!
Photo Credit: Jewel Scott Jones/JewelScottJonesPhotos.com
​ ​
​ ​ ​