FIRST PIC -- DMX CONFRONTS His Demons With Dr. Phil + Ciara BLASTS Cyber Bully After She Gets Attacked
​
Sep 17 | by _YBF
​ ​ ​ ​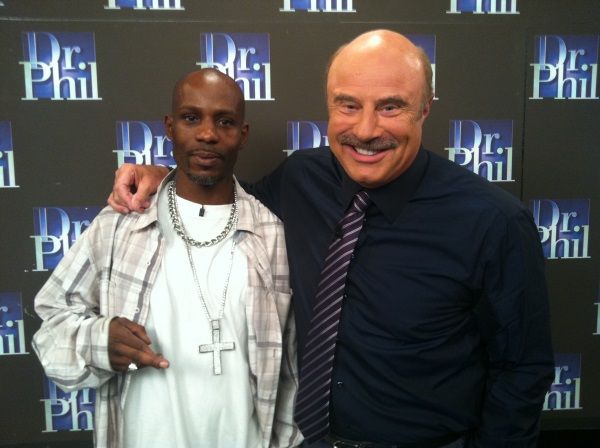 DMX taped an episode with Dr. Phil yesterday and we have a pic of the duo inside, as well as Ciara's message to her fans about cyber bullying.
Yesterday, rapper DMX taped an appearance on "Dr. Phil" (atop) where he discussed his faith in God and other aspects of his life. We suspect Dr. Phil also asked him about his strings of arrests and why he was running through his hotel butt naked a few weeks ago.
We expect the interview will show us a side of Earl Simmons that we've never seen before. At least we hope. We'll keep you posted about the air date....
And on Twitter.....
Ciara put her fists up and lashed out at a woman on Twitter/Instagram who had been bullying her. Once Ciara noticed that a certain young woman was being nasty on Twitter, she retweeted a pic of the woman with the caption "Them Bangs? Seriously Them Bangs??:)… This Person Thinks It's Cool 2 Talk About People All Day:) Not Cool!:)"
After insulting the chick's bangs, Cici had a "Come To Jesus" moment and apologized to her fans before lecturing them on hurting other people through social media.
She added....
She ended with a message for her 4 million followers about being supportive, "Kids. The Moral 2 The Story Is The Message Above.. Spend Less Time Bringing People Down, and Lift…"
Good advice Ciara.....
Photos via HARPO/DMX/Ciara's IG
​ ​
​ ​ ​