AMBASSADOR DRAKE -- Rapper Named As Toronto Raptors Exec + Rihanna's "Styled To Rock" Moves To Bravo
Sep 30 | by Natasha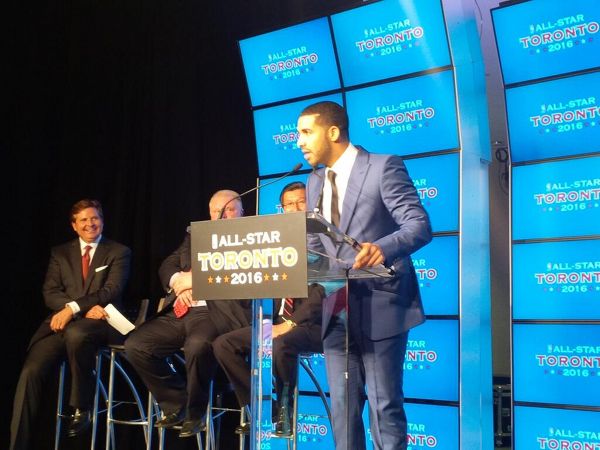 Drake just got a new position in the NBA. It's for the NBA All Star going down in 2016, but it's still an interesting one. Check out Drizzy & the Toronto Raptors' big announcement inside. Plus, Rihanna and her new show move to Bravo...
While Drake sat next to Toronto's Mayor Rob Ford today during a press conference, it was announced he's now the newest Toronto Raptors Executive! The rapper will be working with his hometown NBA team for the 2014-15 season to put their brand on the map by helping to create new merchandise, a new image, and a hot NBA All Star game in 2016.
The Toronto Star explained further about what the Nothing Was The Same rapper's role will entail:
The hip-hop star will also launch a clothing line in conjunction with the team. Most intriguingly, he is being asked to consult on a complete redesign of the club's image to coincide with the 20th anniversary of the franchise in the 2014-15 season.

According to sources at MLSE, everything about the team is on the table . . . aside from the name. Give up your Huskies dreams. MLSE and Drake are sticking with dinosaurs.

Going forward, this will be more than a business arrangement.

It would be wrong to call what comes next a renaissance. That would imply that the Raptors have a legacy to build on. After 18 years, all they have is one playoff series win and Vinsanity to draw from. That's it.

It's within Drake's power to change that.
Sounds like a major boss move that no doubt comes with many coins. Congrats Drake!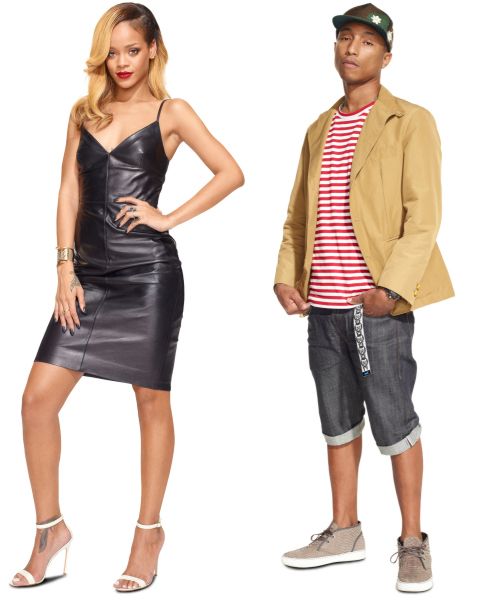 And speaking of celeb Ambassadors, Drake's ex Rihanna--who's also the Travel Ambassador for her home of Barbados--is moving from the Style Netowrk (now Esquire network) to Bravo.
Her "Styled To Rock" show will make its American debut on the network that caters to all things "Housewives" on a new network.
Bravo Media today announced the premiere date for its new reality competition series, "Styled to Rock," executive produced by multi-Grammy Award winner and fashion icon Rihanna, premiering on Friday, October 25 at 8:00p.m. ET/PT. The series gives 12 up-and-coming designers, hand-picked by Rihanna herself, the opportunity to become America's next trendsetting designer.
Grammy Award-winning music producer Pharrell Williams, international model Erin Wasson and Rihanna's personal stylist, Mel Ottenberg will mentor these contestants as they push their creative boundaries to the max. A number of celebrity guests will make their way to the screen including, Miley Cyrus, Khloé Kardashian, Kylie Minogue, Kelly Osbourne, Big Sean and more.
Peep the sneak peek below:

Will you be watching?
The Randomness:
1. A Louisiana pastor was shot & killed by a deacon in the middle of the pastor preaching at a revival. STORY
Photos: @DamnItMaurie's Twitter, @Raptors' Twitter, Bravo