What's Going On Here? Sanaa Lathan & NFL Baller Colin Kaepernick...Dating?
Sep 30 | by Natasha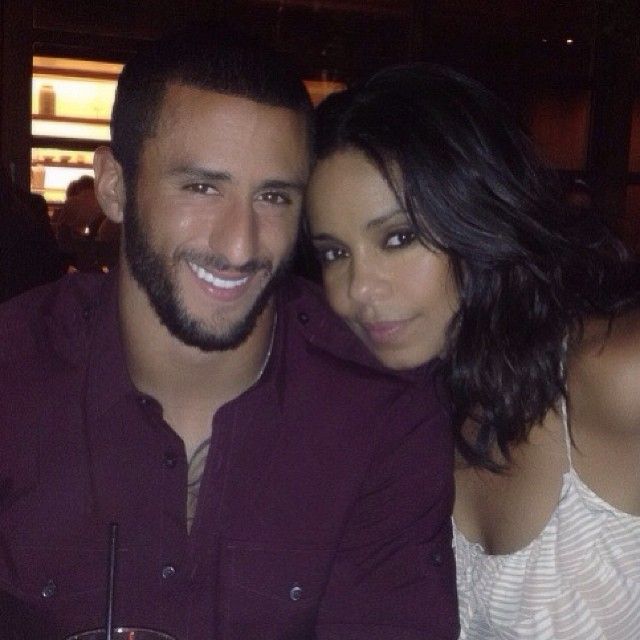 42-year-old Sanaa Lathan & 25-year-old Colin Kaepernick may be gettin' it poppin'. Check out a pic from their weekend dinner date and their lovey dovey words inside...
So, this happened. Best Man Holiday actress Sanaa Lathan & NFL Quarterback Colin Kaepernick had a dinner date this weekend. How random is this?
The two hotties aren't shy about letting the world know how they feel either. No word on how long they've been seeing each other, or if this was just a one off type deal, but they got a little cutesy on IG about it.
Sanaa posted the pic above, leaning on the 49ers QB's shoulder, saying a simple, "xoxo".
Colin then Re-grammed the same pic saying, "this".
Sounds like more than just a run of the mill friendly dinner date to us.
One of Sanaa's followers commented on the pic saying:
This is why he's been playing like shit lol

Colin & his team are 2-2 so far this season.
Looks like Sanaa's got herself a sexy young one who's got some serious coin. And Colin's got himself one of the baddest vets in the game.
So....are we feeling this?
Photo: Sanaa's IG