Idris Elba COVERS "ESQUIRE UK", Dishes On Hustling & James Bond + Vanessa Simmons & Daddy Rev. Run Talk About Her PREGNANCY
Oct 01 | by _YBF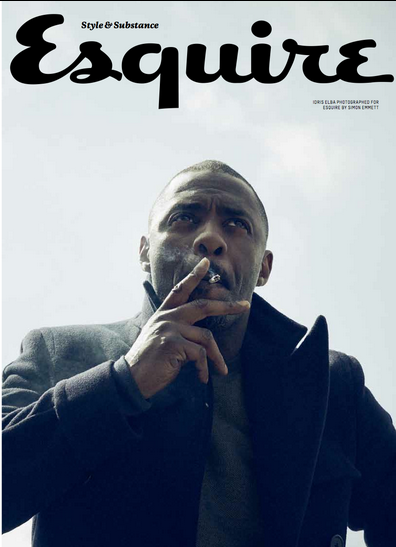 Actor Idris Elba covers the November 2013 issue of ESQUIRE UK where he talks about playing Mandela, and shares his thoughts on the 007 James Bond role. See the highlights inside and find out what Rev. Run said about Vanessa Simmons' pregnancy.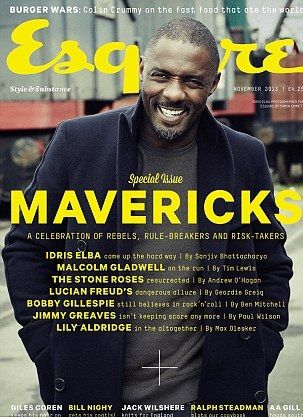 Inside the November issue of ESQUIRE UK, actor Idris Elba talks about stepping into the shoes of Nelson Mandela for Mandela: Long Walk to Freedom. He also addresses how fans reacted to him in the role and what the public says about him "possibly" playing James Bond. Here are the highlights:
His vibe:
'Me! The way I live my life, I'm two drinks from being in the tabloids every day,' he said. 'I'm no national treasure. I'm a f***ing dutty rude boy!'
His old hustlin' days:
'You got to remember, I was hustling back then,' he recalled. 'And I mean huss-ell-ing. I was working the door at Carolines comedy club. Selling weed, 10 spots, everything, just to make money because the acting weren't coming in fast enough.'
On the idea of playing James Bond:
'If it f***ing happens, it's the will of the nation. It's not because of me. Everywhere I go people are saying, 'You'd be a great Bond.' And I want to ask them, 'Are you saying that because it's trendy or because you mean it?' But you can tell by looking in their eyes they mean it!'
Living in Atlanta and London:
'I have no base. I go from one job to another. As an actor, you have to sell out where you're from because you're playing other people. That's why I DJ, because for one night, I'm me.'
Playing Mandela:
'People are going to judge me for this role,' he said. 'I don't look like Mandela, some say I don't deserve it. Whatever. For me, it's important I am who I am, as I present this piece to the world. I'm 40 and I've had a great career. I'm alright to be myself at this point. Look, if I never work again, I don't care. I did my bit, you know?'
The first time people saw him in character:
'We did our final checks, and then me and my troops walked in. ANC—boom! I had the haircut. Pa-pow! Young Mandela at his prime! I was f***ing nervous, because this was Soweto – that's like someone playing Jay Z going into Brooklyn. But I'm telling you, man — people were crying. First take, I'm not even joking. First they were like, 'It's Idris Elba'. Then, 'It's Idris Elba playing Madiba' (Mandela's clan name).Then it's like, 'S**t—it's Madiba!' It was so layered.'
He won't care about the reviews:
'I got to tell you something, man, as arrogant as this might sound, I actually don't care what the press think. Because as a memoir to Mr Mandela, this film is one of the greatest gifts I think we can give to the Mandela family.'
He thinks Prince Charles is gangster:
"I was saying about Prince Charles that he's smooth, you know, he's got the ring, the suit, the slick-back hair… he's a gangster! But as soon as I said it, in my head I'm thinking, 'Aaargh!'"
Watch BTS video here.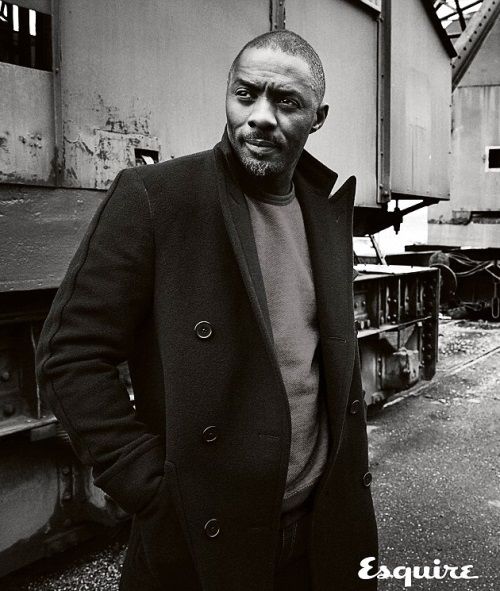 Mandela: Long Walk to Freedom hits theaters November 29th.
In other celebrity news....
We recently revealed the shocking news about Vanessa Simmons pending "out-of-wedlock" birth, and now, she's revealed what her dad, Rev. Run had to say. To ESSENCE.com, Vanessa revealed,
"There's this whole idea of first comes the marriage then the baby carriage so I was so nervous. But my dad was actually really excited because this is the first grandchild for my family.

I think somewhere deep inside he was kinda like, 'When am I going to experience that part of life?' Of course he wants us to get married, but for now he was like, 'We're gonna figure this out. Just be happy and have a healthy pregnancy. I'm behind you a hundred percent.'"
Here's what else Vanessa talked about:
On pregnancy cravings:
"Anything I see I want," she says before confessing her current Slurpee addiction. "Every time my mom calls me she asks, 'Where's Mike?' and I'm like, 'He's at 7-11,'" she says. "The cherry-flavored Slurpee is my weakness. So is the Jamba Juice Mango-a-go-go smoothie."

On baby names:
They thought they were having a boy so they collected names until a sonogram revealed it was a little girl. "Now I'm stumped thinking of little girl names," says the happy mom-to-be. "But I'm excited because little girl clothes are amazing and I'm the girliest girl ever!"
We're sure her pops is happy regardless about a grandbaby. Read the full article here.
Photos via ESQUIRE/Vanessa Simmions Instagram