KeKe Palmer Rocks A Double Cover Of FUZION + Dishes On Her Live-In Boyfriend & What She Wants Chilli To Think Of Her Portrayal
​
Oct 01 | by Natasha
​ ​ ​ ​
Fab chick KeKe Palmer is rocking a double cover of Fuzion Magazine. And she's talking about her 3-year relationship, playing "Chilli" in the upcoming TLC biopic and her fashion inspirations Rihanna & Nicole Richie.
Check it inside....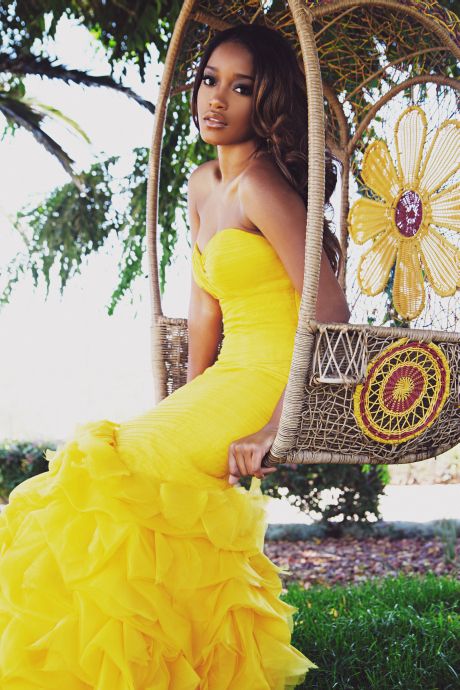 KeKe's been spending her time getting those hardcore abs that Rozonda "Chilli" Thomas of TLC became known for during her TLC days. And it's def paid off.The singer/actress is looking stunning in this new shoot for the mag.
In the new issue of Fuzion mag, the 20-year-old actress has gone from child star to getting her grown woman on. Especially now that she's living with her named Rodney King. She also talks about what she wants TLC's Chilli to take away from the portrayal of her in the TLC biopic on VH1.
Here's a few highlights:
On doing what she wants to do, despite outside opinions (like living with her boyfriend):

"I found that the more you stop thinking and just follow what you like and what you love, you can create your own style and other people will catch on to it."

"Even though I'm in the entertainment industry most my advice or mentors come from outside of the industry. I don't like to cloud my head too much with the Hollywood world---I really just talk to my mom, talk to God, my family is very close so if I have any issues I just talk to them about it and they help me through it."

On transitioning from child star to adult actress

"It's definitely been a, I don't wanna say hard, but a big transition from being a kid and going up into an adult, while all being on screen."

On her competition in the game

"I'm a perfectionist, I'm a Virgo, so it's like I gotta do everything right especially when it comes to work.....My mom always taught me as a kid to compete with yourself."

On her boyfriend of 3 years

"I am dating someone right now, we have been dating for three years now he's a great guy, but I'm definitely in that part of my life where I'm really focusing on doing what I need to do and getting what I need to do get done and same as him. So it's more so us focusing on ourselves and then getting back to each other."

On playing Chilli in VH1's upcoming "Crazy Sexy Cool: The TLC Story"

"At the end the day I want her to be proud of my performance in the movie. She texted me when she saw the movie and was just like there couldn't have been a better person that could have done it, I'm so proud of you, she and I really got a close relationship out of working on the movie."
Alternative career- " If I wasn't an entertainer I would probably be a hair stylist. My family is full of hair stylist, my grandmother was a hair stylist for 40 years, my aunt is a hair stylist, my cousin is a hair stylist, I mean everybody in my family is a hair stylist, I would probably just be the loud mouth hair stylist."

On fashion inspiration

"One of my favorite style icons would have to be Nicole Richie, I just oh my gosh, I literally go to her Instagram page and stare at it like this for about 20 minutes. Her style is so impeccable; she's just classy, fun, cool, edgy all at the same time. As far as music I think everyone loves Rihanna's style--- I like how fearless she is, I think that's something everybody can love about Rihanna, she does what she wants and she feels comfortable in her decisions. That's a really hard thing to do especially when you're in the limelight, doing what you want and being comfortable in what you and loving who you are."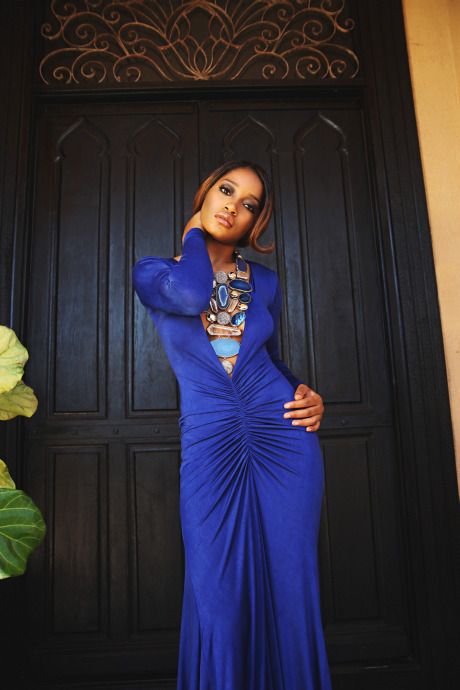 Loves her!
The digital and "order to print" magazines will be available on the Fuzion Magazine website today, while limited edition copies of the print issue will be available on October 17th 2013, the day of the dual issue release party with Keke Palmer.
​ ​
​ ​ ​