FLIRTY GIRLS: Meeka Claxton, Jennifer Williams & Mashonda Go POLE DANCING With Pynk Magazine, Chat Up TheYBF.com About "Ho*s Ruining BBW", New Men & More
​
Oct 12 | by _YBF
​ ​ ​ ​
Former "BBW" stars Jennifer Williams and lifestyle expert Mashonda chatted it up with TheYBF.com while twerking and learning how to work the pole in NYC. See what the ladies said about Chad and Evelyn, "BBW" and more inside....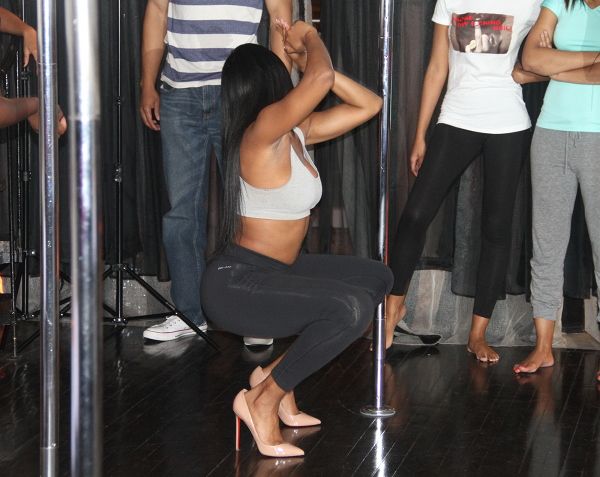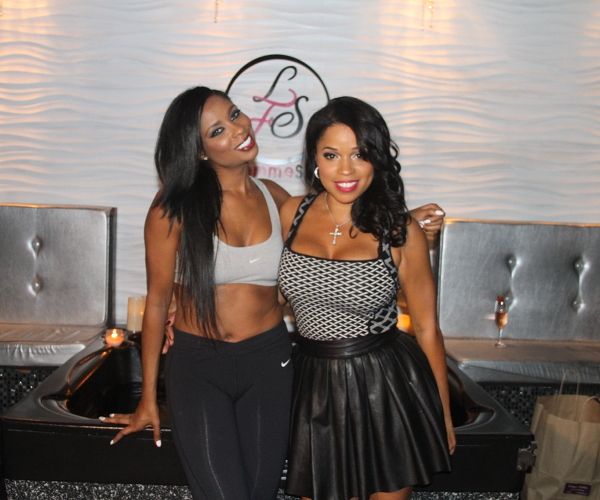 BFFs Jennifer Williams and Mashonda worked on their "pole fitness" during a fun outing with the friends and the folks from PYNK Magazine at La Femme Suite in Harlem.
TheYBF.com was there for all the action as the ladies let their hair down and learned how to work the pole...."Pour It Up" style.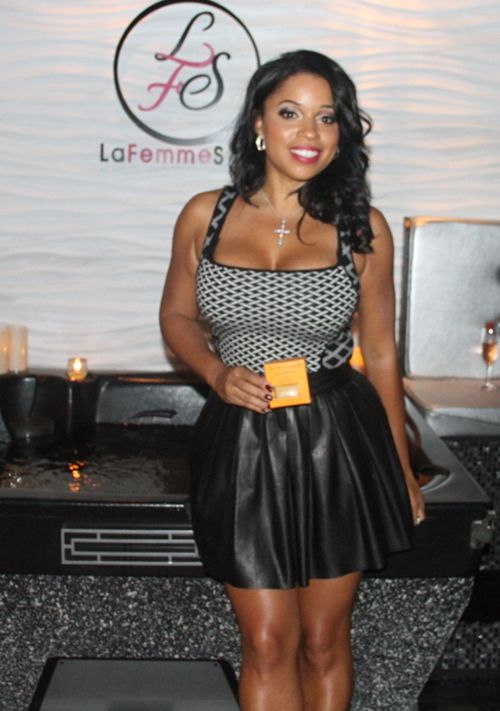 TheYBF.com spoke to VIBE VIXEN lifestyle contributor Mashonda about her upcoming projects and she gave us the deets on her new website Lifestyleher.
"It's a world for women, a place where women can come and feel empowered and find out about fashion, inspiration, travel and healing from pain. It launches in January 2014. I have been working on it since November 2012. I always wanted to do something with travel and food. I l love home décor, music and want to combine all that......but wanted the site to be catered to women. That's how I came up with LifestyleHer."
We also asked her how she healed after her painful divorce from Swizz Beatz. She said,
"For me, you know for me, heartbreak, when it first happens at first you're really disheveled. But when you step back, sit down and take time for yourself, you have to, you have to take time out to just heal. You don't want to talk to too many people because you don't want them to cloud what's already clouded. Just be still and listen to God. You'll get all the answers if you just be still and listen."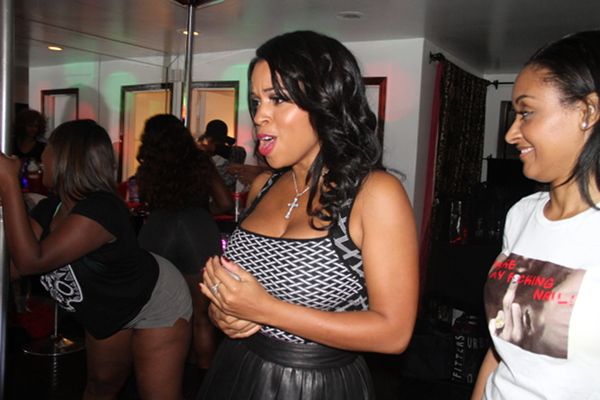 We also got the fab chick to talk to us about her current love life.
"I mean there's one person and he's more than just that, he's more like a mentor you know....a friend. A go to for everything so yeah.
She added....
You know that's definitely not a priority right now cause men have a way of throwing you off your focus. It is what it is for the moment. If it grows, it grows, if it doesn't that's fine you know. It's just about for me right now it's about getting out there, meeting people and just living it in the moment."
Mashonda's bestie, Jennifer Williams, REALLY let her hair down. Mashonda even asked her if she popped a Molly. Jen joked,
"I'm fun. I like to have a good time! It's funny because Mashonda came up to me, she was like are you on a Molly? I'm like no! I'm like why you say that, she's like I've never seen you like this. I'm like I love pole dancing I think it's so fun. When I'm around a pole I'm like yes! It's so fun. It builds your self-esteem. You can just let go, you know it's like all women around. It's just fun. My thing is life I so short you just have to make the best of it. Like where ever I'm at I try to make the best of it. I work really hard to play really hard. I'm just out here having a good time. I've had so many burdens on me and a lot of those have been lifted and I'm just like this free spirit and my mottos like, I'll try anything once. So I'm just like let it all go, let it hang out, have some fun."
While telling us about the reality show she's shooting with Mona Scott Young, Jen also told us about her new boo Cisco
"I have a boyfriend. We go through our ups and downs. Just like any relationship. One day I'm like oh I hate him. The next day I'm like I love him. I don't know. Honestly I'm in a place where I feel like I was so dependent on my ex that I feel like I need to get me in order until I can 100% give myself to someone else. So I'm just really trying to focus o me, be a better person and I'm really career driven and that's my focus and everything second. That's what it is right now. I'm like Zen Jen right now. I was so stressed out last season of basketball wives. It was very stressful. I was drinking a lot and I Just was not in a happy place."
We also asked her about her thoughts on Evelyn and Chad (and Chad posting a pic of himself kissing her through the tv screen). She said,
"I have no comment about any of that. I'm like do whatever floats your boat. If them being together what it is that's great but they don't influence my life in any way shape or form...I would have never been in that situation so it's irrelevant. I don't think about Evelyn, I don't think about Chad. It's not my life, not my concern. I wish them the best in whatever they do. Whether it's together or separately."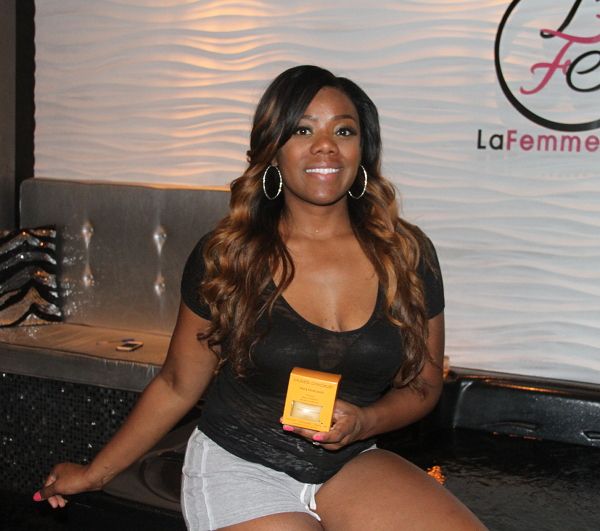 We also caught up with former "BBW" star Meeka Claxton and asked her about comments Laura Govan made about Shaunie O'Neal ruining the show with "hoes" and its lack of real "wives." She said, "It's the truth. Besides Jennifer and myself there wasn't any. I'm rich. She definitely wasn't talking about me. My man got a championship ring. She definitely wasn't talking about us. I got the ring. The wives ring. I agree with her. I felt it wasn't a true representation of the lifestyle."
Oh.......
Photos via Shirley Vernae
​ ​
​ ​ ​