CONTEST: THE BEST MAN HOLIDAY & TheYBF's LADIES' NIGHT OUT!
​
Nov 04 | by Natasha
​ ​ ​ ​
Excited to see Best Man Holiday on November 15th?! Yep, so is TheYBF.com. So we've teamed up with Universal Pictures to give one lucky YBF reader....and a crew of gals...a super fun Ladies' night
Find out how to enter inside....
Break out the phones and get to snapping! Because we're picking 1 very lucky YBF reader to cop a Ladies' Night Out to see Best Man Holiday with her crew. And it's all on us, on behalf of Universal Pictures!
The winner will receive an Uber car credit ($150) and a $250 AMEX Gift card for dinner/cocktails/snacks/whatever you like. (If Uber car service is not in your city, you will receive 1 $400 AMEX gift card).
Here's how to enter TheYBF.com's Best Man Holiday Ladies' Night Out Contest:
1. Post a pic to Twitter or Instagram of yourself WITH YOUR CREW who you want to be a part of your Ladies' Night Out. You MUST Use BOTH hashtags: #bestmanholiday and #YBFGNO. And you MUST be following (on Twitter) BOTH @thebestmanmovie and @TheYBF.
2. Contest ends midnight EST November 11th.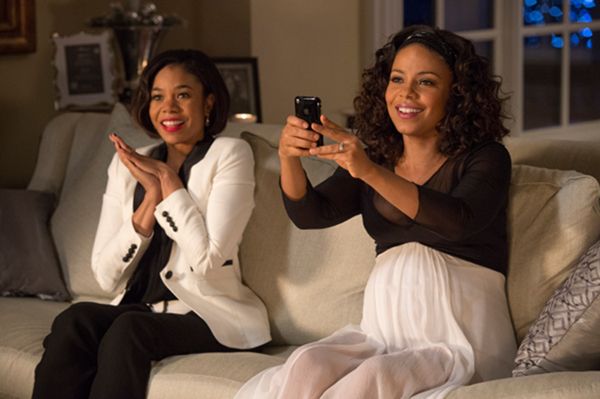 Buy tickets for THE BEST MAN HOLIDAY on Fandango to get a free download of Jordin Sparks' new song "Christmastime To Me" from The Best Man Holiday Original Motion Picture Soundtrack.
Also, Sanaa Lathan will be joining @Fandango October 18th at 4:00 PM PT for an exclusive TwitterChat! Fans can participate by using #BestManFandango for a chance to chat with the star!
Like the theme of Best Man Holiday says: Time changes...Friendship doesn't. So gather up your girls, snap & post a pic, and get ready to watch the movie for Ladies' Night Out!
​ ​
​ ​ ​