Kanye FALLS ASLEEP While Partying With Fiancee' Kim K. (And Tyga & Blac Chyna) At Her Vegas Birthday Party
​
Oct 26 | by Natasha
​ ​ ​ ​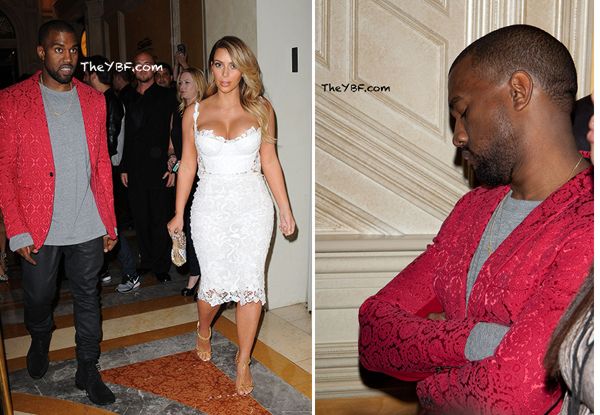 Another night, another party for his girl Kim K.'s 33rd birthday. Kanye West bee-lined to Vegas to perform at MGM Grand and celebrate his new fianceé's birthday at Tao. And before he fell asleep (we don't fault him....dude is BUSY these days!) at the party, the couple posed it up with their new friends Tyga, Blac Chyna, Naya Rivera and more...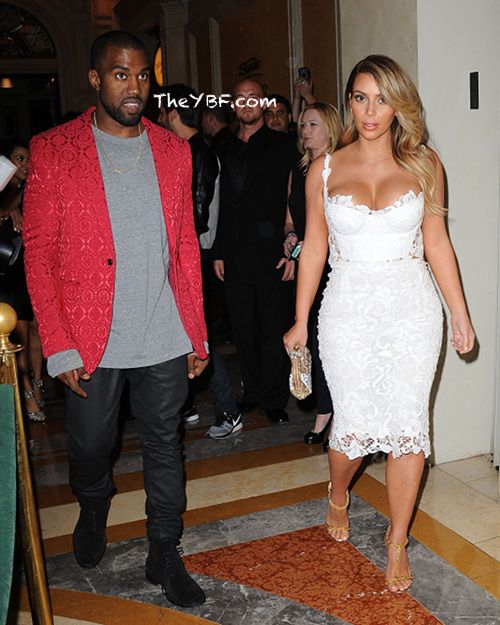 He's currently on the Yeezus Tour, but Mr. West always finds time for his lady. Both 'Ye and Kimberly partied it up at her usual Vegas hotspot Tao (where she has a deal with the owner) as she hosted her own birthday party Friday night.
Kanye showed up in a shiny red blazer, a grey tee and black pants, while he had Kim in her usual look composed of one of the very few colors she's allowed to wear these days--white, black, nude and denim.
The "shocker" of the night is what Kim told the media on last night's red carpet. She dished to People.com that her soon to be ex-stepdad Bruce Jenner will be walking her down the aisle....and the wedding will be "whatever Kanye wants:
"We honestly haven't had a moment to talk about it or even breathe, so we haven't really talked about it, but whatever he wants..."
She also said the proposal was a complete surprise as she and her family thought they were possibly being jetted to a surprise birthday party.
At the party, the white lace corseted dress put Kim's post baby curves and boobs on display. But 'Ye still managed to fall asleep midway through the party: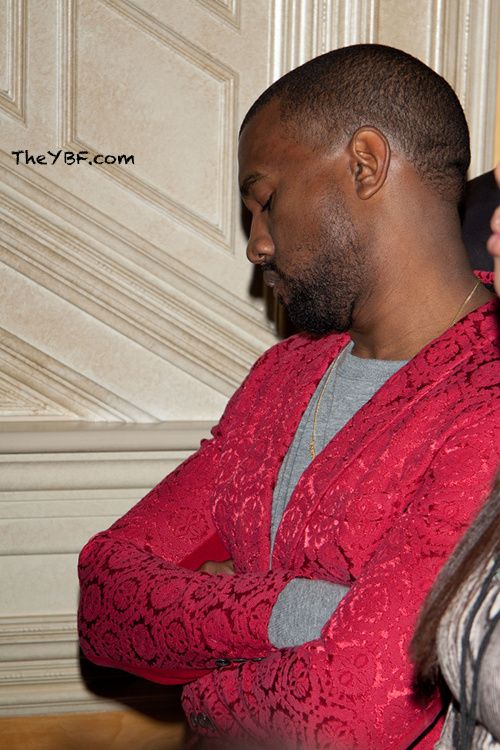 Somebody needs a good nap and a break.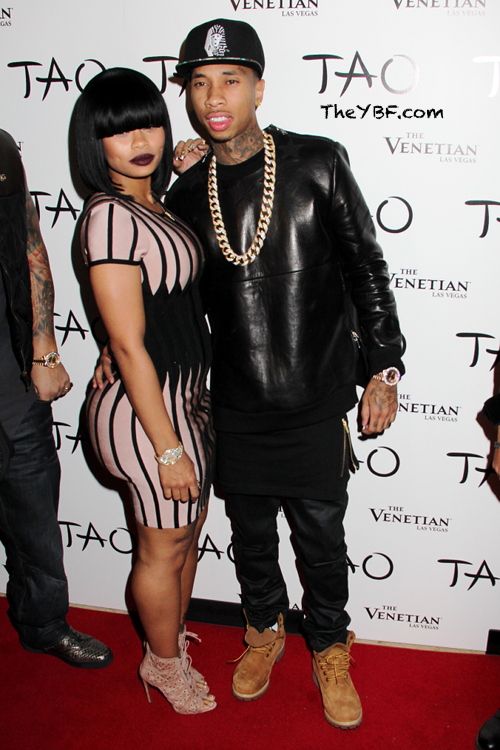 Meanwhile, Kimmy's new bestie--since they really do have so much in common--Blac Chyna was there to help celebrate alongside her boyfriend, rapper Tyga. Girl....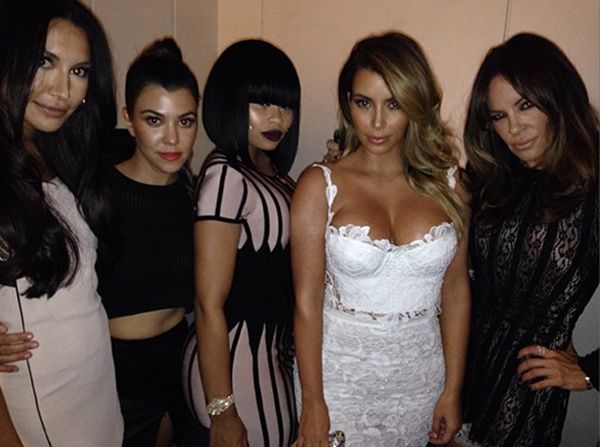 And Kourtney Kardashian, Robin Antin and Naya Rivera were also there to support their friend.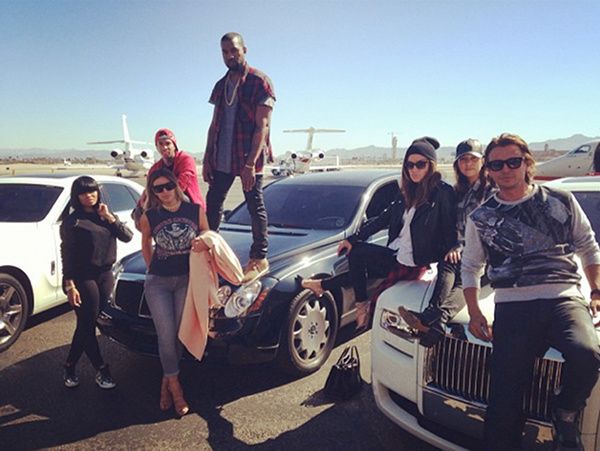 And right before jetting off to Vegas...Kanye, Kim, Chyna, Tyga, Robin, Kourtney and Jonathan Cheban all snapped a pic on top of their cars as they awaited their jet.
Oh, the "G.O.O.D." life...
BONUS: Kanye played an unreleased song--which may or may not be called "I Am Here"--at his show in San Jose last week. He surprised the audience with the longer version of it, right before he went into "On Sight". Check it below:
BONUS 2: Speaking of Kanye, his own tourmate Kendrick Lamar didn't know last week's proposal was going down. He found out a day later while doing a radio interview in the Bay...the same station Kanye hit up right before he popped the question. Check it below:
Photos: Wenn/Splash/Kim's IG
​ ​
​ ​ ​