DO GOODER: Kevin Hart Donates $250,000 To Philly Schools
​
Nov 01 | by Natasha
​ ​ ​ ​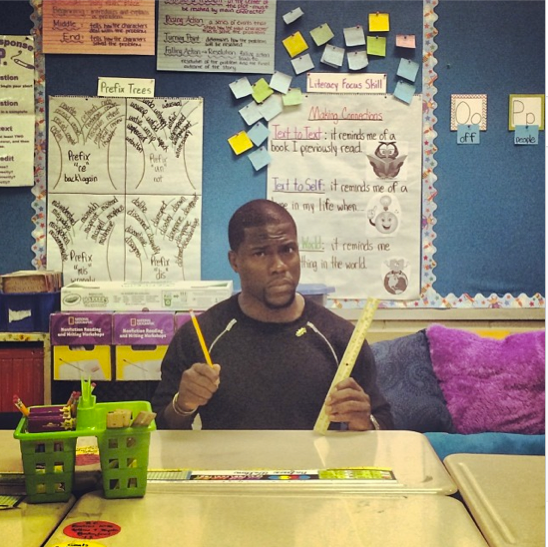 Kevin Hart is putting all those millions he's making by being a movie star to good use. Check out his Do Gooder act for kids inside...
Philly native Kevin Hart is putting on for his city. And also putting his money where his mouth is.
The Think Like A Man Too star recently announced his donation of $250,000 to the school system in the form of 200 computers.
With all of the struggles the Philadelphia school district (as well as many school districts), Kevin wanted to pitch in where he could.
"I am blessed to be in a position that allows me to give back to the city that made me who I am," Hart said in a statement.
Love it!
The funny man, who posted a pic of himself still fitting into kiddie desks at an elementary school, also posted a video pledging his cash. And he said he's doing it not because someone told him to, but because he loves the people:
By the way, for anybody who has something negative to say about him making his donation pubic....Kevin has some Twitter words for you. He popped back at a Twitter critic today saying: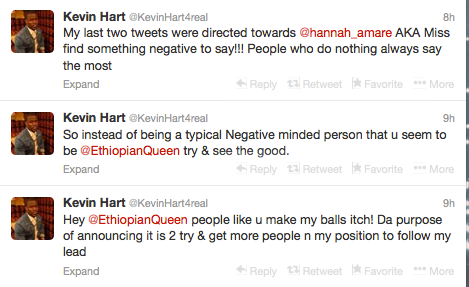 Tell em why you mad!
Kev's also got another movie on deck with Joy Bryant, Michael Ealy, Regina Hall and more called About Last Night. And his stand up comedy flick Laugh At My Pain is now on DVD.
The Randomness:
1. Jill Scott is set to star in the upcoming James Brown movie called Get On Up. She will play one of his three wives. STORY
2. Will Packer just announced a 3-year deal (longer than the 2 years he originally announced) with Universal Pictures. STORY
​ ​
​ ​ ​