Brandon T. Jackson BLASTS US Airways For Racist Treatment, Now He's Stranded In Phoenix!
​
Nov 05 | by Natasha
​ ​ ​ ​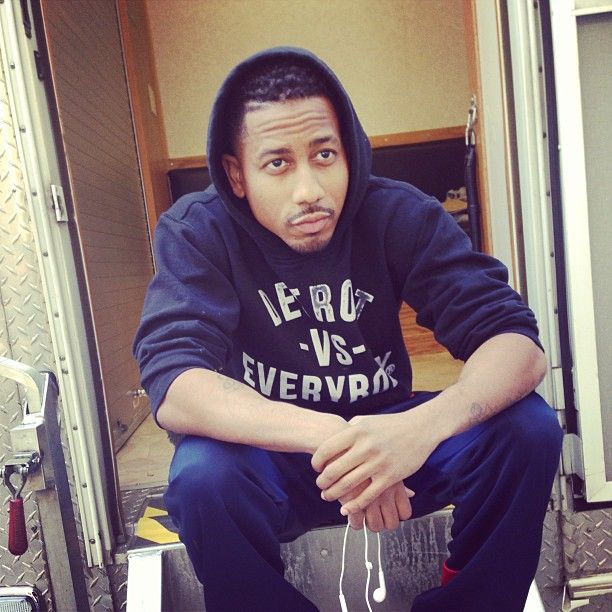 Actor & Comedian Brandon T. Jackson is highly pissed. And it's all over some alleged racist antics of a US Airways flight attendant. Deets inside...
Big Mommas: Like Father, Like Son actor Brandon T. Jackson put US Airways on blast last night after a run in with a flight attendant on his flight that appears to have been from NYC to Phoenix to Santa Ana, CA.
Brandon claims that during the flight, an attendant named "Dee" called him the N-word and said, "I don't care if you're Obama's son, sit down in your seat!"
Brandon also claims he was not standing up while the plane was landing, but it is unclear if he was standing at another inappropriate time. Either way, what the flight attendant allegedly said was completely inappropriate, unprofessional and unacceptable.
Brandon took to his Twitter mid-flight to alert his Twitter followers and to garner support saying:
US AIRWAYS [they're] so racist they said "i don"t care if your Obama son get in your seat!!" Flight 629 flight attendant "DEE" please help !!!!
He documented the fact he was held for questioning once the flight landed in Phoenix, and he was not allowed to continue with his trip.
The cops are questioning me this is ridiculous ... Please help

I was released from question and stranded in phx they will not let me fly anymore I don't want to ..
The Detroit native previously said all hotel rooms were taken, but he seemed to have found a hotel bar. A Twitter follower Tweeted him about speaking with him at the Phoenix hotel bar minutes before.
The actor says he's bringing his story to the media and the stand-up comedy stage:
I'm talking about this [on] stage

This was the most racist thing that ever happen to me even the white people on the plane was like that racist ...

...and said this:
Going to sleep what a whack day joy comes in the morning!!! God bless guys thanks for the support ...guys
Interestingly, Angela Simmons chimed in with her own horror story with the airline:
@brandontjackson not cool! I don't fly them either ! They kicked me off before! Never again!
There has been no response yet from Us Airways on their Twitter account or elsewhere.
Brandon's set to star in the upcoming final season of "Californication" kicking off January 2014. And his attempt at rebooting "Beverly Hills Cop" with Eddie Murphy is now a no-go as no US networks picked up the series.
Photo: Brandon's IG
​ ​
​ ​ ​