Babyface REVEALS Why He Wasn't In Love With Ex-Wife Tracey, Calls Deion Sanders A "CLASSY" Guy, WASN'T EXCITED About Tracey's "Marriage" To Eddie Murphy
​
Nov 25 | by _YBF
​ ​ ​ ​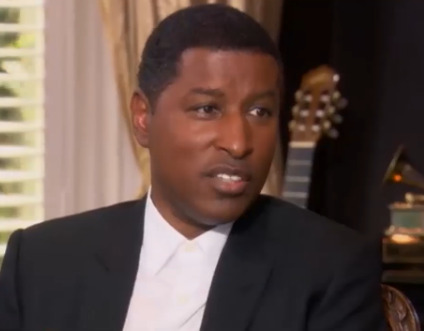 Babyface appeared on "Oprah's Next Chapter" where he discussed the end of his fairytale marriage to Tracey Edmonds and talked about her brief marriage to Eddie Murphy and how he felt about Deion Sanders meeting his children. Watch the clip inside...
On last night's episode of Oprah's Next Chapter, music legend Babyface (who recently received a star on the Hollywood Walk Of Fame) to talk Oprah about his career and shed light on his fairytale marriage to Tracey Edmonds, revealing that it wasn't what it appeared to be.
During the hourlong chat, the producer revealed how he and Tracey (who remain great friends) tried to keep their marriage intact because of "image" and he also shared thoughts about her relationships with Eddie Murphy and Deion Sanders.
On loving and leaving Tracey:
We wanted it to look like that. We felt responsible…the reality is that there was a connection that wasn't really there. We loved each other but we weren't really IN love with each other….It was more the idea of it falling apart…and me holding onto the image of what I thought we were…I don't feel like we were supposed to be together forever…I'm okay with it because I think she's okay….
On Tracey's brief marriage to Eddie Murphy:
I didn't think it was the best thing…I didn't know Eddie…so, I said to Tracey, 'It's your decision..' It wasn't for me to step-in…but things happened the way they were supposed to happen.
On meeting Deion Sanders (Tracey's new beau):
Deion's a good guy…Deion did one thing for me…which I thought was the classiest thing in the world….I've given her my opinion on certain things….I knew Deion seemed like a nice guy…When he called me and said he didn't want to meet my children until he sat down with me….so he [wanted to] know me before he met my children…I was in. Tracy is family, so I wanna make sure she's good.
Oprah Winfrey was so impressed with the way Babyface and Deion are handling their blended family that she tweeted:

See more clips from Babyface's episode here.
​ ​
​ ​ ​