BABY SHOWER: Eva Marcille And Kevin McCall REVEAL Daughter's Name....Marley!! + Meagan Good POSES For COMPLEX Magazine
Dec 08 | by _YBF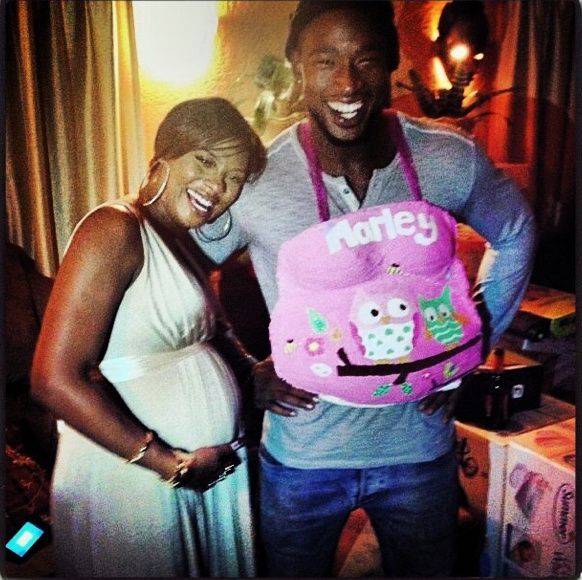 Eva Marcille and Kevin McCall shared pics from their baby shower and revealed their daughter's name! Get the baby's name inside and see pics from Meagan Good's COMPLEX Magazine shoot....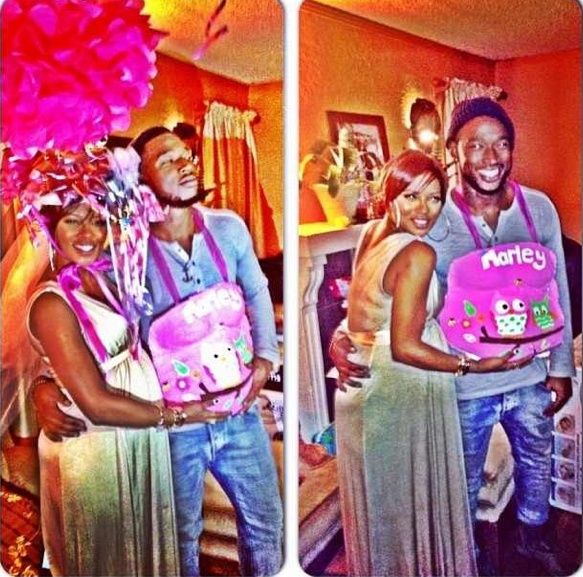 Actress and model Eva Marcille and her boyfriend Kevin McCall hosted a group of friends and family for their baby shower this weekend.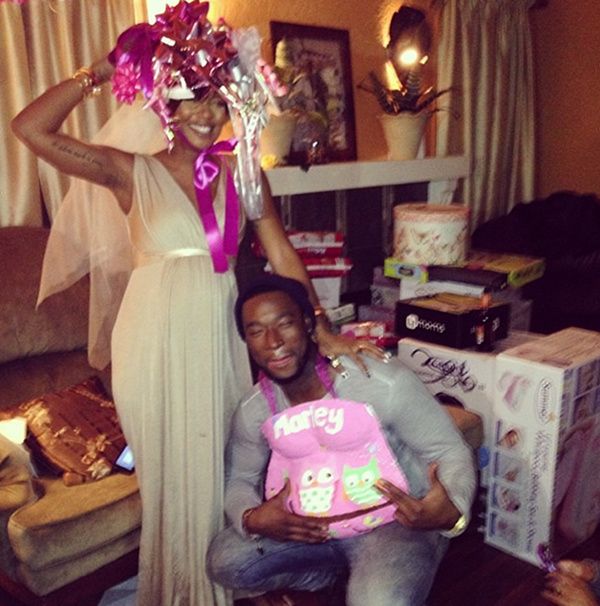 They're naming their baby girl Marley! Kevin joined in the fun by rocking some "belly fruit." He tweeted "Welcome Baby Marley!!! this was kinda cool man....we both had to rock the belly fruit."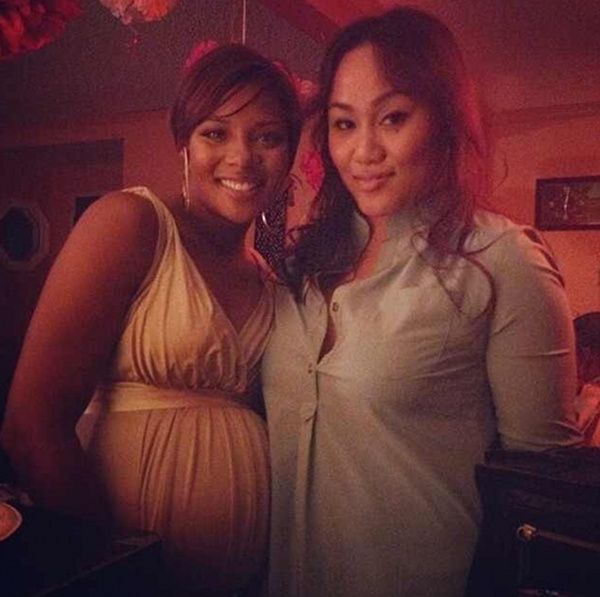 Posing with her friend Leslie Rosales, Eva tweeted "Wow how we go back... Thank you so much for sharing this day with us.... Means more to me then you know."
Her friend Stephanie Moseley tweeted "This beautiful moment in life congratulations beautiful @evamarcille baby shower."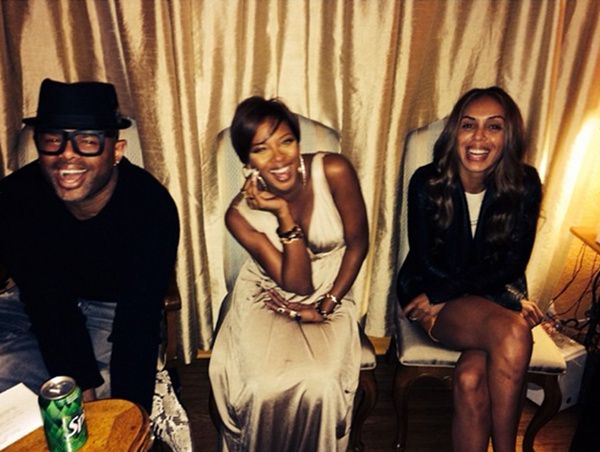 Eva's cousin Terrell Mullin did her hair and makeup. He tweeted, "Baby shower Jeug'e with my Cuzzo".
Congrats Eva and Kevin!
In case you missed it......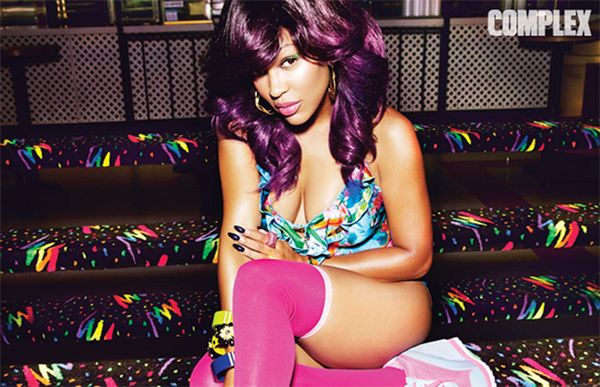 Meagan Good posed for COMPLEX Magazine where she dished on reinventing herself in Hollywood and how she landed her role in Anchoman 2. Here are the highlights:
Anchorman 2 is one of the most anticipated movies to come out in a long, long time. Does that make it nerve-wracking at all for you?

It's nerve-wracking, in general, because I hadn't done a whole lot of comedy, so there were parts of it that were very new for me. That part of it was nerve-wracking because you want to do a good job, and you're a little bit nervous. It was great because [director] Adam McKay is just amazing—he creates this atmosphere where you can do no wrong, and you can just try stuff and trust your instincts. If it doesn't, you don't get shot down—it's just like, "OK, let's try something different." It's fantastic that he created that atmosphere, and all the guys helped with that because they're all so nurturing. They want you to do well. If there's any way you want to go into something new, I had the best-case scenario. Everyone was so supportive and sweet.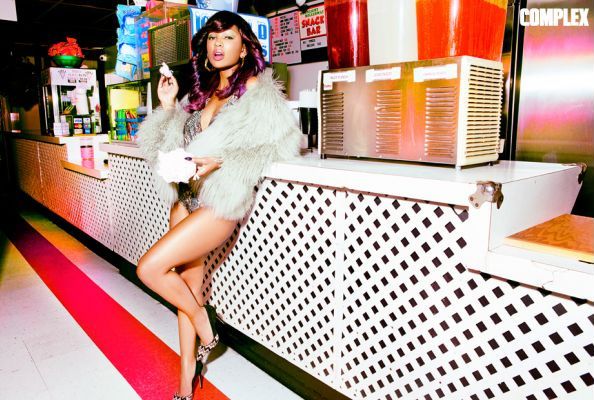 Was this a tough role to land? Playing Ron Burgundy's new love interest seems like a role that every actress in Hollywood would want to chase after.

It was the strangest thing, because I was in New York and I was filming Deception. I heard that they were officially going into making Anchorman 2. I got the script and the sides and just said to myself, "OK, I'll just send in my audition tape and see what happens." I got a call about a week later; they were like, "Do you think you can come to New York to do a chemistry read with Will?" And I was like, "Do you mean will I walk on foot right now from Atlanta? Because if so, then yes." [Laughs.]

I got in, did the chemistry read, it went amazing. Will was very sweet and supportive; I kind of beat him up in the audition, and threw him around the room a little, and he let me. About a week later, they called me and say, "Hey, you got the part!" And I just was blown away, and so appreciative. I started thanking God immediately. I know there were a lot of people up for it, and I know it was all God. I just feel like…I was just excited. I was over the moon.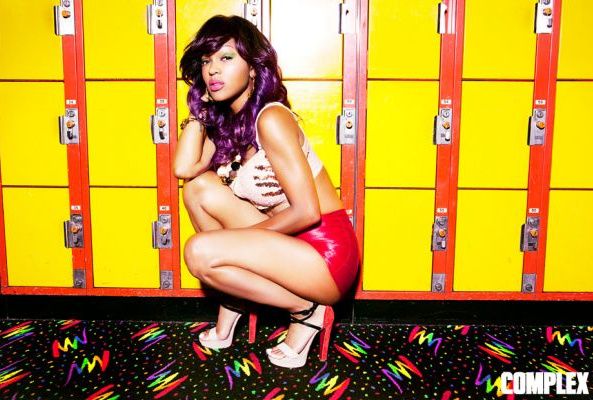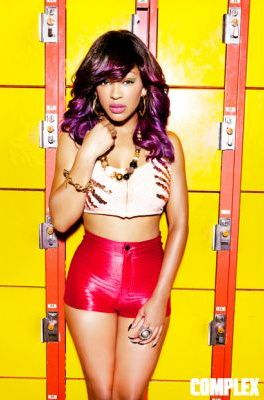 Earlier in your career, your sexuality was a big selling point, from 50 Cent's "21 Questions" video to playing the sexy love interest in various movies. How do you feel about that time in your life?

When I got into my 20s, I was fighting for people to see that the little girl from Friday and Eve's Bayou wasn't a little girl anymore. That's why my career took the "sexy" turn. By my mid-20s, it had backfired. I was always playing the sexy roles. It was hard for me to be taken seriously as a good actress. I had to fight my way out of that box that people put me in.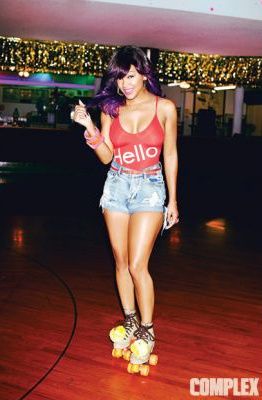 Playing the female lead in an Anchorman sequel must feel like a huge accomplishment.

It does. I'm just now getting into my 30s, and this is the best I've ever felt inside and the best I've ever looked. I'm so ready. It's like reliving your 20s but so much better, with a stronger sense of who you are and who you're not. Because of that, I've never felt sexier. It's a whole new kind of "sexy" turn for me.
Read the full interview here and catch Anchorman 2 in theaters on December 18.
The Randomness:
1. MC Hammer owes nearly $800K in back taxes. Story.
2. Porsha Stewart refused to sign Kordell's confidentiality agreement. Story.
Photos via Eva Marcille Instagram/Terrell Mullin Instagram/Kevin McCall Instagram/Ted Emmons for COMPLEX