IT'S (REALLY) OVER! Khloe Kardashian Files Official Divorce Papers On Lamar Odom
​
Dec 13 | by Natasha
​ ​ ​ ​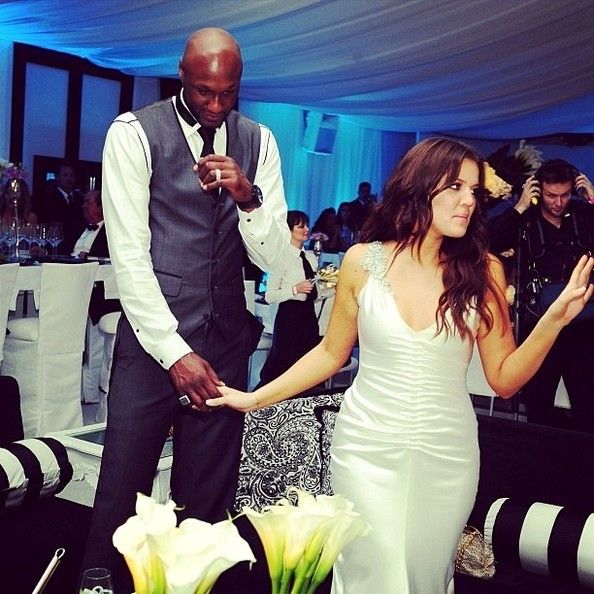 The writing's been on the wall for a while now. Khloe Kardashian Odom actually pulled the trigger today and filed divorce papers on NBA baller Lamar Odom.
Deets inside...
After 4 years of marriage that encompassed loads of love dovey social media posts that turned into an alleged crack saga, Khloe & Lamar have officially split.
According to TMZ, the papers were filed just now in California by Khloe and she cited the celebrity standard, 'Irreconcilable Differences'. And she's asking for 'Odom' to be dropped from her legal name.
Since the couple reportedly have a pre-nup, they will leave the marriage with exactly what they entered with.
As for just how much is Khloe ready to shake her hands of the marriage, she's not asking for spousal support. And she wants the judge to ban Lamar from asking for the same.
Khloe & Lamar's marriage seems to have fallen apart this past summer after rumors--which were never 100% confirmed but not denied either--of Lamar being kicked out of the marital home due to his addiction to crack cocaine taking over his life.
Recently, we've seen the two hitting up Kanye's Yeezus tour together and grabbing meals a couple times, but it seems the Odoms never found their way back to each other.
We're sure THIS little video didn't help.
Meanwhile, Khloe's been spending her free time--which is all her time--working on her fitness, traveling to Dubai to "promote" some Kardashian clothes, and partying it up with folks like The Game. Lamar has been working out and trying to get back into NBA shape.
​ ​
​ ​ ​