Beyonce Hosts "Beyonce" Director's Screening In NYC, Does Q&A, SLAYS In Tom Ford
​
Dec 22 | by Natasha
​ ​ ​ ​
Beyzus! Beyonce Knowles showed the world that her post baby bod can be better than pre-baby as she rocked a head to toe super sexy Tom Ford look Saturday night in NYC. Check it inside, plus what she told the crowd about the meaning behind her erotic & intimate self titled new album...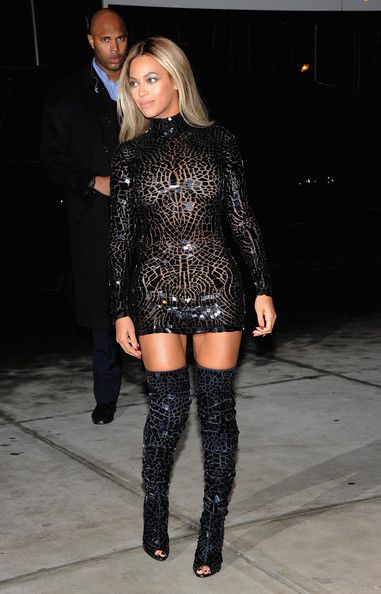 Beyonce jacked this look straight off the Tom Ford runway, and rocked it more than well last night at the School of Visual Arts (SVA) in Manhattan Saturday.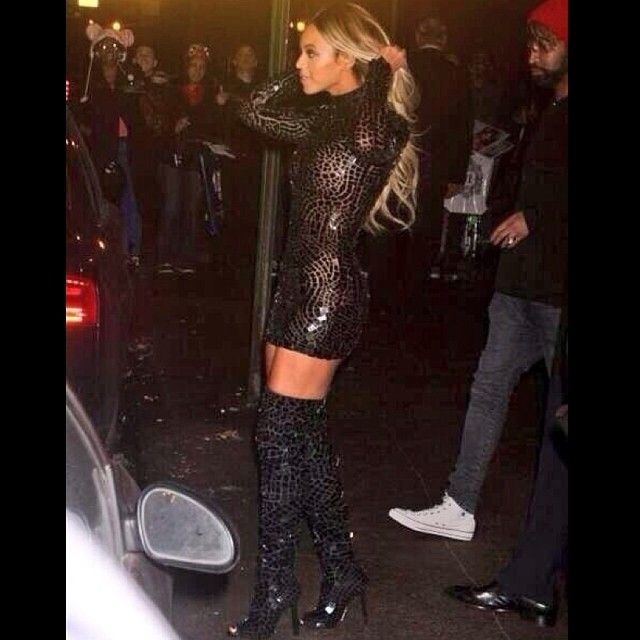 Bey was on hand to explain the meaning behind the new Beyonce visual album, why she chose the extra grown direction, and more.
She explained that all her alter egos--Yonce, Sasha Fierce and whoever else--are now merged into one being. And while there's no more alter egos, there's plenty to take away from the many sounds and faces and moods of Bey on her newest album.
She even discussed why she's choosing to show more about herself now. And it's all because she stopped looking at herself as someone's child, and as a woman who has every right to flex all sides of her multifaceted self. *Snaps*
And as Bey had masked women handing out popcorn and snacks to the media on hand, she talked about everything from getting away from her "boring" factor to being scared sh*tless about her surprise iTunes release.
On her fear of releasing "Beyonce" as a surprise
"I just got off the stage, I had a glass of wine and my cousin Angie was like, 'Are you alright?' because I was talking to myself and I was terrified. I was so scared. I had already gone through all the horrible ways it could go in my mind... I saw it live on iTunes and I waited for the first comment. Then I woke up the next morning and... [breaks into dance]."
"We went through everything to keep it sacred and a surprise," the singer said. "Because there's joy in that and it's missing, and that's something I was able to experience as a kid."
On the project being an exercise in opening up as a woman
"It's amazing how motherhood changes you. I took all the things about myself that I wanted to change and put it in my music. More than the music, I'm proud of myself as a woman. It's about loving your imperfections and the things that make you interesting, because I refuse to let anyone put me in a box."
On why she forfeited a bit of her privace for this album
[Choking back tears] "I have always been very generous, I have been generous on stage and take my pain and joy into my performance. But I'm private... I think it just took me not being anyone's child. Once I had a child, I broke down that fourth wall. I feel liberated, and I feel like I can give my heart to people."
More pics: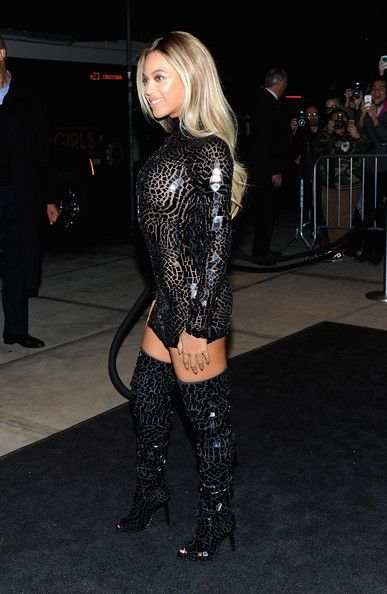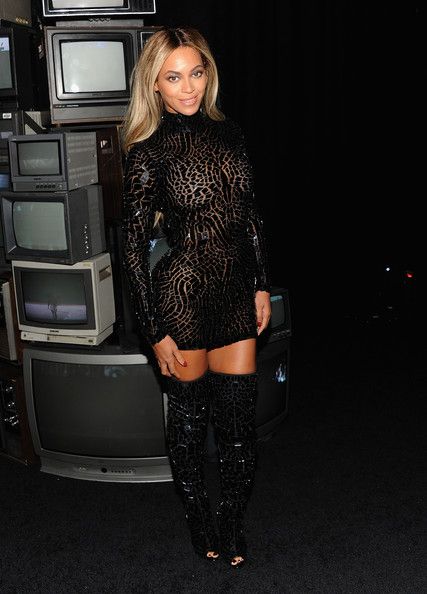 The newly vegan (for 22 days total) chick showed of her leaner bu still curvy and hot side.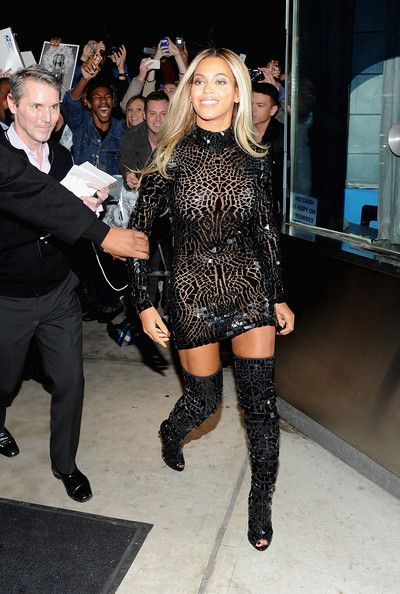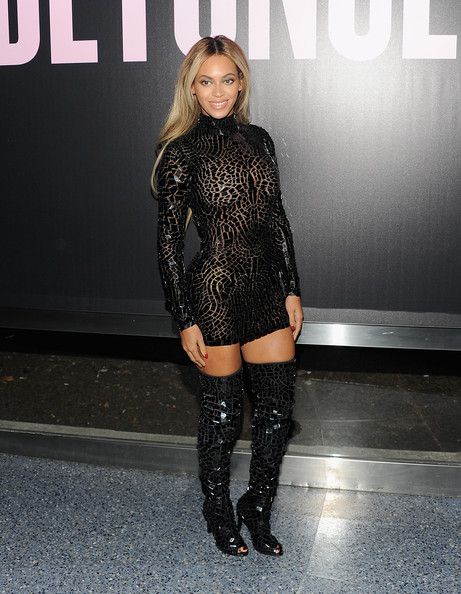 Hotness. By the way, Fuse network will be airing all 17 videos in their entirety on December 23rd at 8p EST.
Check out a little video footage of Bey on stage answering questions:
Photos: Wireimage/TyTryOne's IG
​ ​
​ ​ ​