SPEAK ON IT: "Blackface" In METAL Magazine + Brad Pitt DOMINATES "12 Years A Slave" Promos In Italy
​
Dec 23 | by _YBF
​ ​ ​ ​
Racism, in both subtle and overt tones, has reared its head again. See the latest international offenses inside....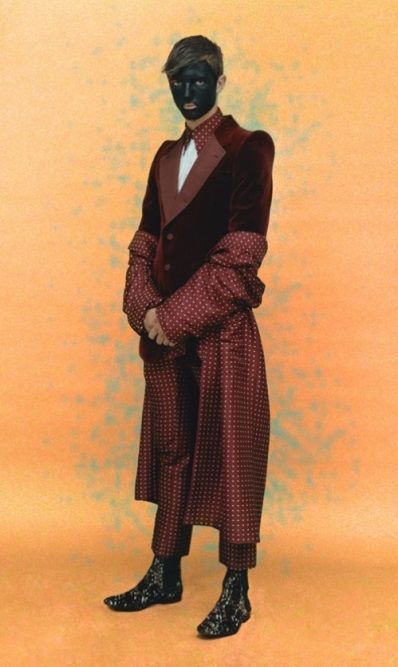 For some odd reason, the appearance of "Blackface" on the pages of international fashion magazines is like a sore that won't heal. Barcelona-based magazine, METAL, is the latest publication to paint one of its models "black" for the "Transmission" feature in the Fall/Winter 2013 issue. Joining the ranks of VOGUE Netherlands, Vogue Paris, L'Officiel Hommes, V, the fashion spread never really addresses why a dark-skinned--if that's what they were going for-- model wasn't hired to pull off the desired look.
What is this obsession with slathering black makeup on white models?
Over in Italy.....
"12 Years A Slave" is headed into theaters in Italy, but the promotional posters have a very different feel from what we experienced here in the States. Though Brad Pitt did play a small (yet pivotal) role in the film, promotional posters in Italy seem to give him top billing over the film's lead character, the enslaved Solomon Northup (played by Chiwetel Ejiofor). Why does a small white character get top billing in a film about slavery?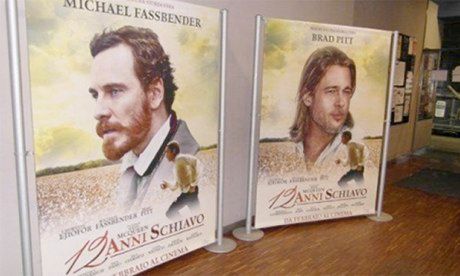 And it wasn't just Brad Pitt as the focus. Another poster used Michael Fassbender, who played a horrific slave owner, as the other poster. When usually, in movie marketing, the film's protagonost is used in most artwork, it seems the Italian makerting strategy was to do the opposite.
SPEAK ON IT: Is this racism? Is this art? Why does the "Black" experience get played to the left on an international level?
Photo via Carefree Girl Tumblr/Metal Magazine
​ ​
​ ​ ​