LOVE & BASKETBALL: Heisman Winner & BCS Champ Jameis Winston Spotted Supporting His Girlfriend Breion
​
Jan 19 | by Natasha
​ ​ ​ ​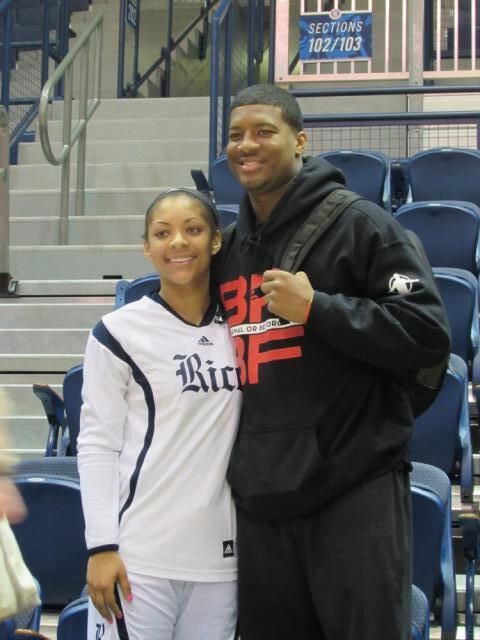 Jameis Winston has had a big year with winning the Heisman Trophy, winning the BCS championship and some type of way beating those rape accusations that came up earlier this year. But the Florida State QB made time for his girlfriend Breion Allen yesterday.
Check out the PDA-showing twosome inside...
Well aren't they cute. You may still be making fun of his public speaking abilities, but Jameis Winston is more concerned with his girlfriend who plays Guard for the Rice University Women's basketball team.
He rolled to Houston, TX on Saturday to cheer on his girl, Breion Allen. Rice won in overtime, and afterwards, Jameison was spotted offering up some hugs and kisses. He told Fox26 News at the game:
"I'm glad I got a chance to see her play....As soon as she touched she got some points so I was happy.
Breion told the Houston Chronicle:
"It was a great feeling that he actually took time out of his busy schedule to come see me play and support me," Allen said.

"I'm so proud because I know how hard he works," she said. "Everything he said last year to me about winning the Heisman, winning the national championship, he made it happen."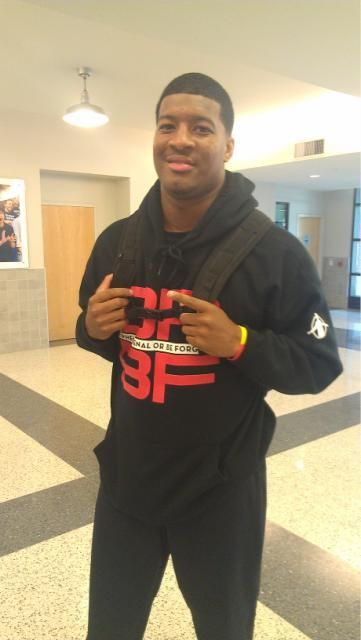 Jameis, who will be returning to FSU to play baseball this spring, said he thought it was funny that she said during a halftime video that people tell her she looks like Beyonce. And said, "She always supported me this season so I have to come support her. I'm very proud."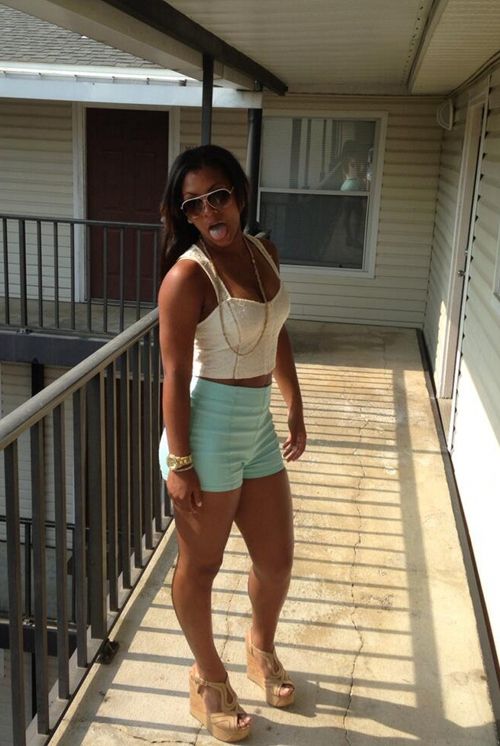 And Breion gushed abut their relationship saying:
"We make it work because we really love each other. Just a normal relationship, two teenagers who met in high school just making the long distance thing work. So far it's been successful."

"We just take time out of each other's schedule," she said. "I visit him and he visits me. We just make it work."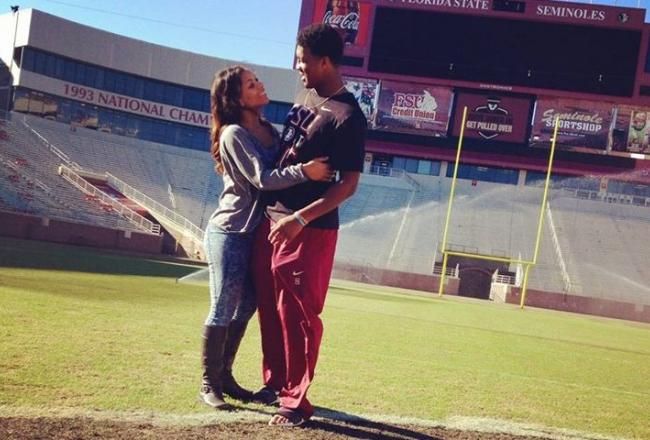 Good luck!
Photos: Mark Berman's Twitter/Joseph Duarte's Twitter/Breion's FB

​ ​
​ ​ ​