Justin Bieber Had Baller DeSean Jackson's Chick (Or Ex Chick) Chantel Jeffries Riding With Him During His Drag Race & Arrest?! (UPDATE)
​
Jan 23 | by _YBF
​ ​ ​ ​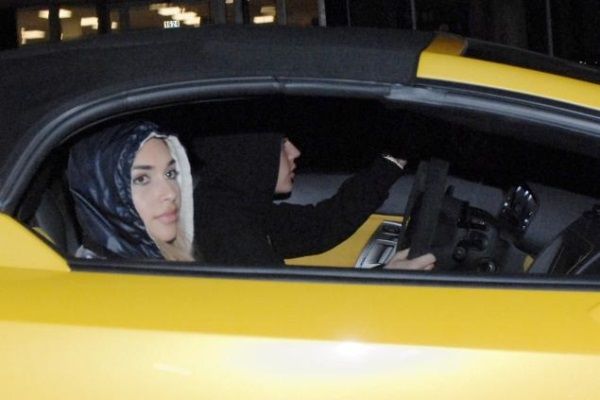 The chick who went on a "Ride Along" with Justin Bieber has an interesting "Hollywood" resume of dudes that include Lil Twist and NFL star DeSean Jackson. More inside.....
Shortly before Justin Bieber got arrested, the girlfriend (or recent ex) of an NFL baller and a rapper--Justin's bestie actually-- Chantel Jeffries tweeted, "Something about the shock factor." Well...that was an understatement.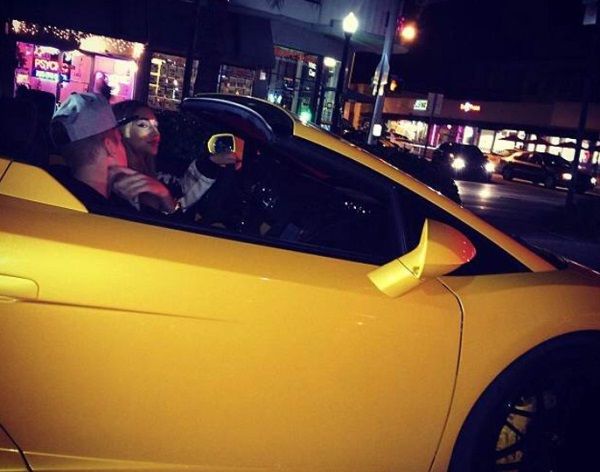 If Chantel craves the spotlight, she hit the jackpot this morning. Now that Justin is finally behind bars, folks are scrambling to get more deets on the semi-Kim K-clone who went on a "Ride Along" with Justin before he was busted for drag-racing against Def Jam recording artist Khalil Sharief (above).
Earlier in the evening, Justin and Chantel partied together at SET nightclub in Miami with Justin tweeting "@chanteljeffries taking me for a ride in the lambo." Oh? That pass-the-chick game is very real in the industry...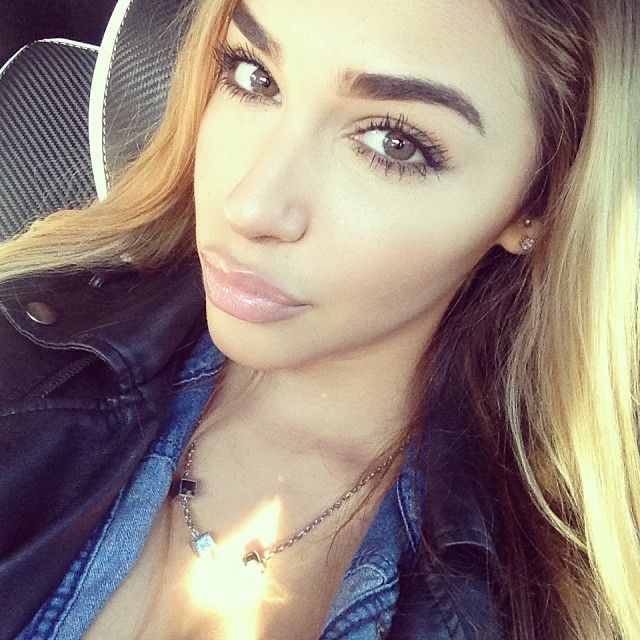 Like most attractive 19-year-old on "the scene", Chantel is a model (signed to Wilhelmina) who is often spotted on the Miami/LA party scene with athletes and celebs. She's one of Draya Michele's besties and often poses for her Fine Ass Girls line. Also.....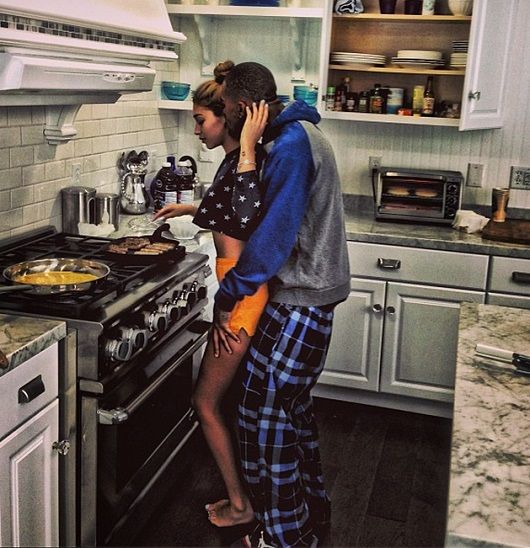 She was apparently boo'd up with Eagle's wide receiver DeSean Jackson (above) before he "allegedly" dumped her for former BBW LA star Brooke Bailey. Chantel has also been linked to Diddy's son Justin Combs, and Bieber's friend Lil Twist.
UPDATE: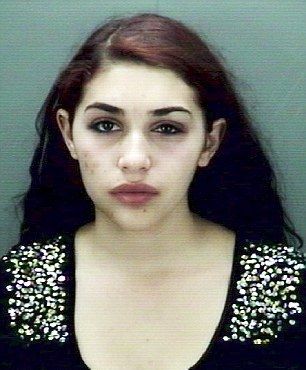 Now that she's (in)famous, Chantel Jeffries' past is coming to light....along with her mugshot. She's actually 21-years-old, originally from Jacksonville, North Carolina, and has had five run-ins with the law, including a misdemeanor assault with a deadly weapon charge in 2011. That case was dismissed when her alleged victim refused to press charges.
There was also the time she allegedly stabbed another woman in the left forearm 'during a physical altercation'. In that case, the victim 'did not want to proceed with the matter' so the charge was dropped. SMH....
BONUS: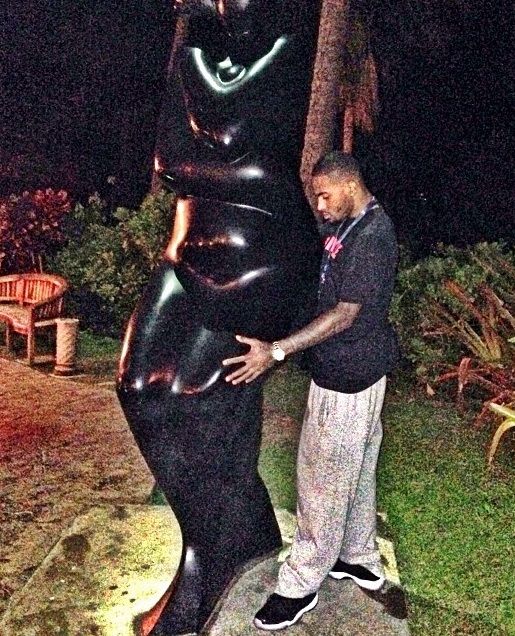 There is no love lost with Desean as he posted this pic on Instagram around the same time Chantel was joyriding with Bieber. "Late night wit my Hawaiian chic !!"
Ha.
Photos via PCN/Splash/Chantel Jeffreis IG/Desean Jackson IG
​ ​
​ ​ ​