SHE TOLD YOU SO: Angela Stanton SPEAKS OUT About Apollo Nida's ARREST & Alleges That Phaedra Parks NEARLY RUINED Her!
​
Jan 29 | by _YBF
​ ​ ​ ​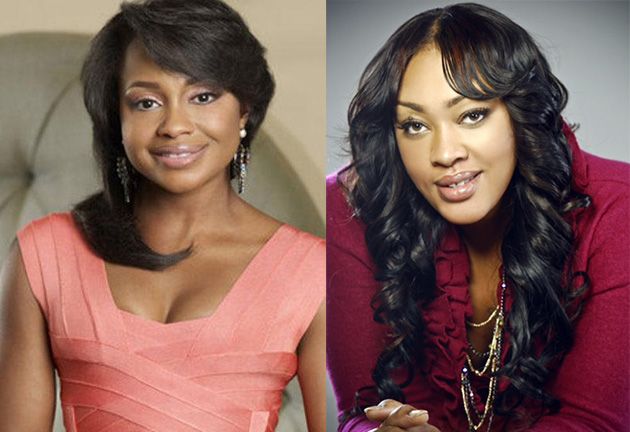 Now that details about Apollo Nida's alleged criminal activites have come to light, Angela Stanton has a few words for Phaedra Parks and that $30 Million lawsuit that nearly destroyed her life. Read her statement inside...
A short while ago, Angela Stanton wrote a tell-all book called Lies of a Real Housewife detailing an eleborate federal racketeering scheme that involved herself, Apollo Nida and RHOA star Phaedra Parks. Angela was promptly shut down and silenced by a $30 Million lawsuit Phaedra filed.
Well, well, well. Now that Apollo is reportedly being watched by the Feds, those things Angela wrote about don't seem so farfetched. Now, Angela is back on the scene and speaking out about Phaedra using her power and influence to crush her book sales and how she says Phaedra and Apollo manipulated her into their scheme.
In 2012, I released my personal memoir, Lies of a Real Housewife: Tell the Truth and Shame the Devil. In the book, I detailed the struggles I faced as a young woman drawn to the temptations of crime and the false glamour it affords. I alone am responsible for the mistakes I made as a young woman. Yet, I have felt a certain sense of anger toward the people who used me during that period of my life. Certain individuals found me at a time when I was vulnerable and searching for friendship, and used those traits to lure me into doing their bidding.

I read with sadness the news that Phaedra Parks' husband, Apollo Nida, was arrested for alleged schemes that are remarkably similar to those that lured me years ago. I was troubled to learn that the alleged crimes involved the use of a vulnerable woman to carry out the schemes. The story is all too familiar to me. I sincerely hope that Ms. Parks has not been part of his alleged crimes. I hope that she, like I, learned from her mistakes.

Although tragic, the news of Apollo's arrest has been vindicating for me. Since I published my book, Phaedra Parks has used her wealth and influence in an attempt to silence me. She filed lawsuits against my publisher, and threatened them with years of
expensive litigation if they did not cease publication of my book. As a result, I lost nearly all the royalties I was owed. Ms. Parks used her influence in the media to discredit my story and smear my name, casting me as a delusional liar on the pages of popular blogs. After going to prison and losing everything, my story was all I had left, and she took that from me.

Messy, messy, messy.
In other news about Apollo, Radar Online published alleged deets about his strict bail conditions. In addition to the $25,000 he reportedly paid, he is allegdly required to regularly report to a probation officer, actively seek employment, surrender his passport, and refrain from drug and alcohol use.
Photo via Getty/kb creative
​ ​
​ ​ ​