HERE WE GO: The New Girls On "Basketball Wives: LA" Stir Up Drama In New SUPER TRAILER
​
Feb 03 | by Natasha
​ ​ ​ ​
We've already given you confirmation that three new cast members, Sundy Carter, Brittish Williams, and Brandi Maxiell, are joining "Basketball Wives: L.A." to stir the never ending home wrecking/catfight/bitchy pot.
Now, check out the super trailer inside and what we've learned so far....
Today, VH1 premiered the three minute super trailer for "BBW: LA" season 3 kicking off February 17th.
Here's what we've learned from the super trailer: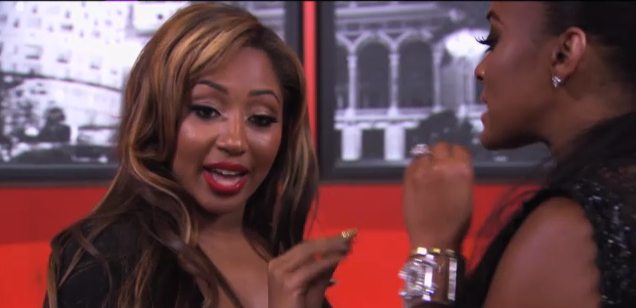 Brittish, who is not even 25 yet, cares more about the the money & lifestyle she has (from her "business" and her man Lorenzo Gordon) than she does about whether her man is cheating on her.
"He might still dip and dab sometimes but as long as I don't know about it we're good," Williams says in the trailer. "I don't know if he dips and dabs, but do you think I put it past him?"
Girl, bye. She also seems to be taking her new job on the show real seriously as the resident firecracker. She and Malaysia may fight it out. And speaking of Malaysia, she may finally address her rumored split from husband Janero Pargo.
The three new chicks seem to have been drawn into Jackie's clutches as her new "posse". We'll see how that holds up throughout the season...
There will be unnecessary catfights about "attitudes". And about certain cast members sleeping with married men (our money is on Sundy).
This is the look Draya gives when she's about to go in on her man, Orlando Scandrick, about allegedly cheating with Jackie's daughter.
Peep the super trailer below:
Will you be watching?
​ ​
​ ​ ​