CAUGHT UP: Indiana Pacers Star Paul George Denies Offering Woman $1 Million For Abortion...Says He's Waiting On Paternity Test!
​
Feb 07 | by Natasha
​ ​ ​ ​
Paul George seems to be caught up in a heap of a mess that could have cost him a while lot less had he just used that new invention called a condom. Deets inside on the woman the Pacers baller may have knocked up...and who he ALLEGEDLY cheated on....
Knocking up (alleged) strippers is apparently many professional athlete's favorite past time. Because yet another story involving an NBA star allegedly cheatin gon his girlfriend with an alleged stripper and allegedly knocking her up has surfaced.
Paul George, the 23-year-old star of the Indiana Pacers, is now caught up in some ish.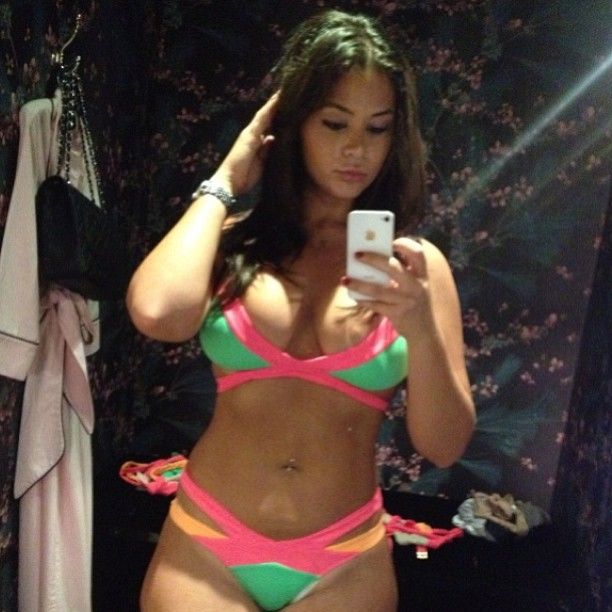 Rumors circulated this week that he reportedly offered a Miami woman named Daniela (pictured above), who is allegedly a stripper/model, $1 million to abort the baby she reportedly claims he fathered.
The twosome have known each other at least since last June where they definitely partied together at a yacht party in the MIA. But the promoter of the yacht party says he knows nothing about their relationship and he's keeping his lips sealed. Hmmm.
Now, reports say that Daniela told Paul in November that she's pregnant with his baby. She even posted selfies of herself flaunting her baby bump and posing with balloons that say "It's A Girl!". You can check out those pics over at Black Sports Online.
Paul, who just signed a $90 million contract with the Pacers, denies he ever offered Daniela money for an abortion, but he doesn't deny it could possibly be his kid.
In a statement today, Paul said:
"If and when there is legal confirmation that I am the father, I will fully embrace my responsibilities. This is a personal matter that is still being sorted out, so I hope you can respect my privacy. "
Oh, but there's more! A baller knocking up an alleged stripper. No big deal when we've heard it all before, right? Well, it's a big damn deal when said baller is reportedly cheating on the daughter of a super famous NBA head coach!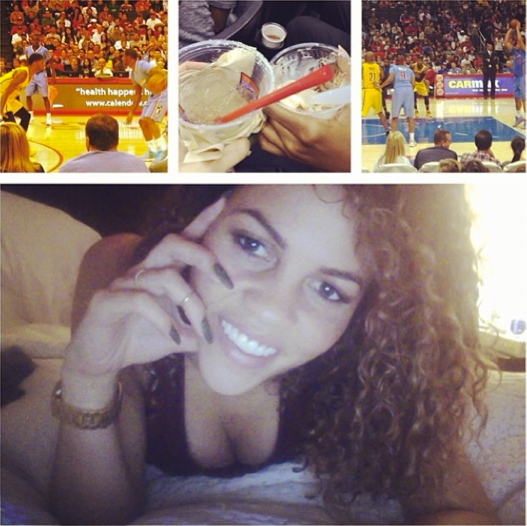 We hear Paul has been dating Callie Rivers (pictured above), the daughter of LA Clippers head coach Doc Rivers, for a while now. This past December she even posted pics from courtside at a Pacers game...and Paul is in the pics.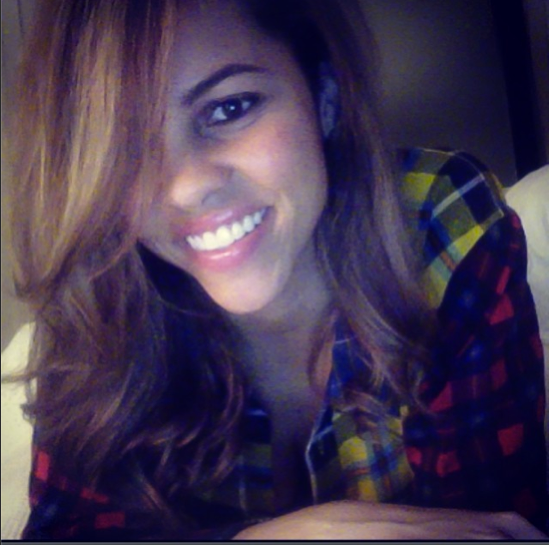 Callie is a gorgeous volleyball player at the University of Florida. And her brother, Austin Rivers, plays in the NBA for the Pelicans.
When Indiana takes on New Orleans again, ish will be awkward.
The Randomness:
1. Oprah and other celebs joined Jay Leno on his farewell show last night. STORY
Photos: Callie's IG/Black Sports Online/Paul's IG
​ ​
​ ​ ​